After a long (long) winter, spring is finally here! I can hear the birds chirping away as the garden begins to bloom. One of my favourite spring vegetables is asparagus & I can't think of a more perfect way to kick off the new season other than a recipe featuring asparagus.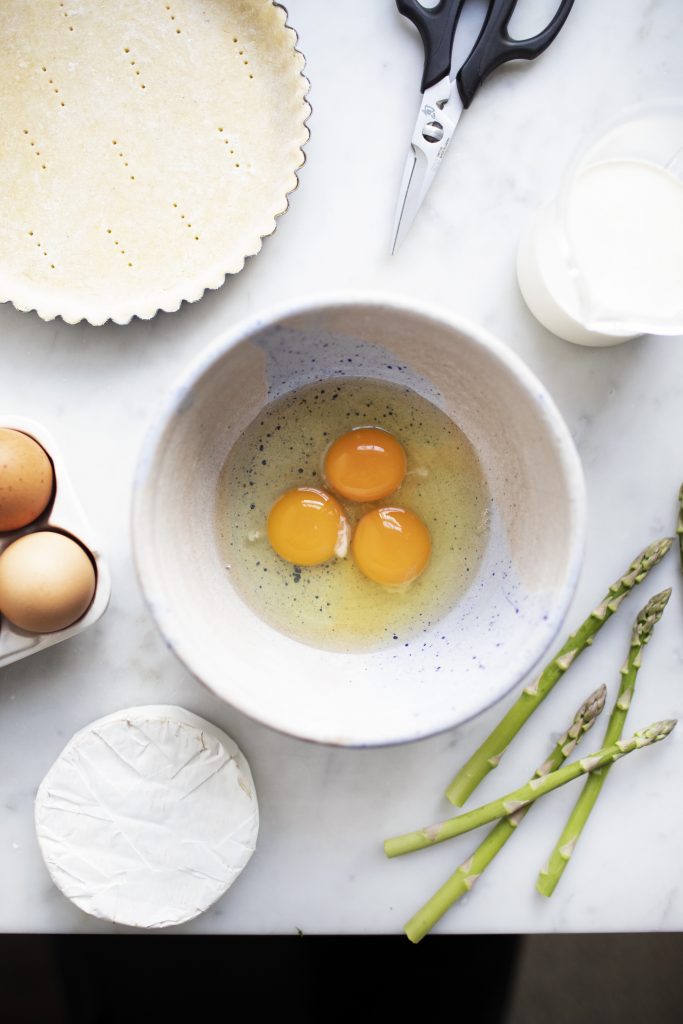 This spring tart includes an unexpected ingredient: brie cheese. The brie adds a wonderful flavour & creaminess to the overall filling, making this tart a great addition to any brunch. The crust is a made-from-scratch tart dough, which differs from pie dough as it includes an egg yolk. If you are in a pinch for time, a store-bought tart shell will do too! The filling comes together in minutes & shows off the natural beauty of asparagus as a whole.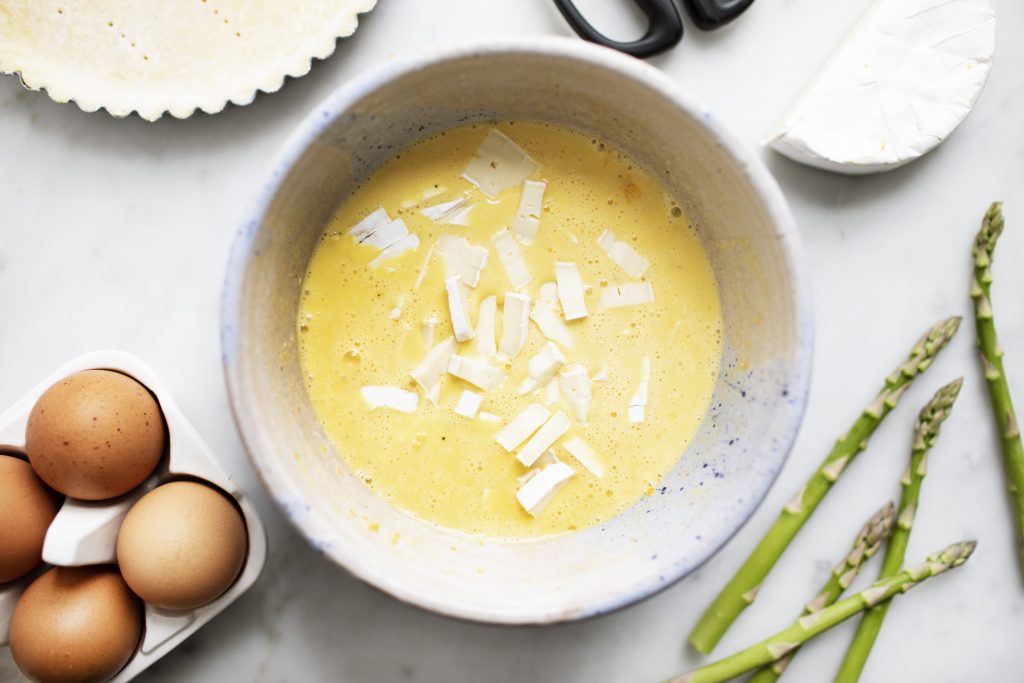 I highly recommend sourcing thin asparagus for this dish, as the final result will be much more delicate. Blanching the asparagus before baking ensures the colour will remain vibrant even after baking. Be sure to trim the ends of each piece so no toughness remains.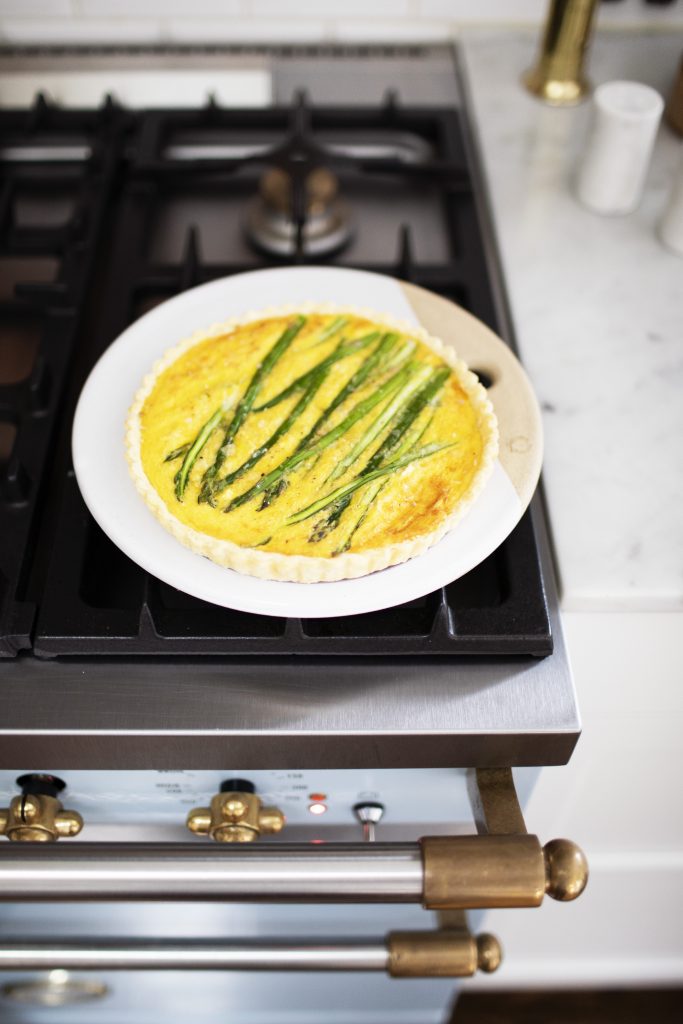 This recipe can be made into two 8-inch tarts or one large 12-inch tart. For easy removal, use a tart pan with a removable bottom. Happy spring!
Spring Asparagus and Brie Tart
Prep: 60 Minutes (includes chill time)
Cook: 25 Minutes
Serves: 4 to 6
Ingredients
For the dough:
1 1/2 cups all purpose flour
1/4 teaspoon fine salt
1 pinch cracked black pepper
1/2 cup unsalted butter, cold & cubed
1 large egg yolk, whisked
2 tablespoons ice water
For the filling:
5 large eggs, room temperature
1/2 cup heavy cream
1 clove of garlic, grated
1 teaspoon lemon zest
1 pinch salt & pepper, or to taste
2 ounces quality brie, cubed
1/2 pound asparagus, blanched
1 tablespoon extra virgin olive oil
Directions
For the dough:
In a large mixing bowl sift together the flour, salt & black pepper. Add the cubed butter.
Using your hands or a pastry cutter work the butter into the flour until a pea sized crumb mixture is formed.
In a separate bowl whisk together the egg yolk & water. Add egg mixture to the flour mixture & continue to work in until a dough comes together.
Shape into a disc & cover with plastic wrap. Let chill for 30 minutes.
On a floured surface roll out dough to 1/4 inch thick circle. Carefully transfer to two 8 inch tart pans or one 12 inch tart pan. Shape to fit pan & trim edges. Let chill for 15 minutes while you prepare the filling.
For the filling:
Preheat oven to 350 degrees.
In a large mixing bowl whisk together the eggs, cream, garlic, lemon zest, salt & pepper. Stir in the cubed brie.
Divide filling evenly amongst two 8 inch tart pans or one 12 inch tart pan.
Slice asparagus in half lengthwise & toss in olive oil. Scatter asparagus across the top of the tart.
Bake for 20 to 25 minutes (8 inch) or 30 to 35 minutes (12 inch). Let cool slightly before serving.