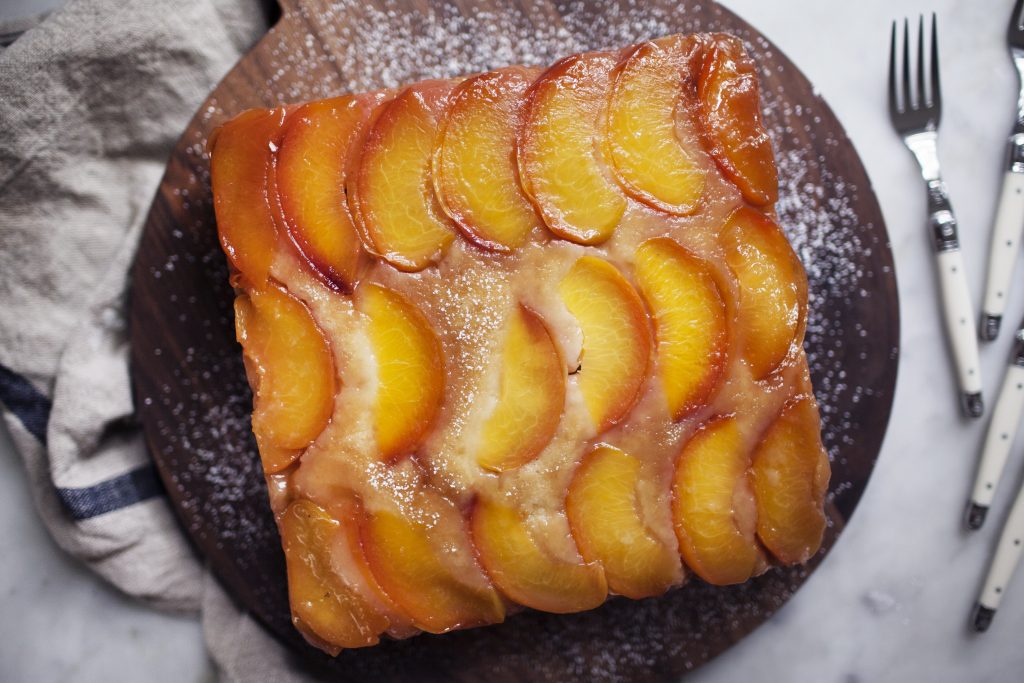 I pretty much wait all year for peaches to be in season! There is nothing better then biting into a peach that has been picked straight off the peach tree, ripened in the summer sun all month long. They are the juiciest and sweetest peaches of all.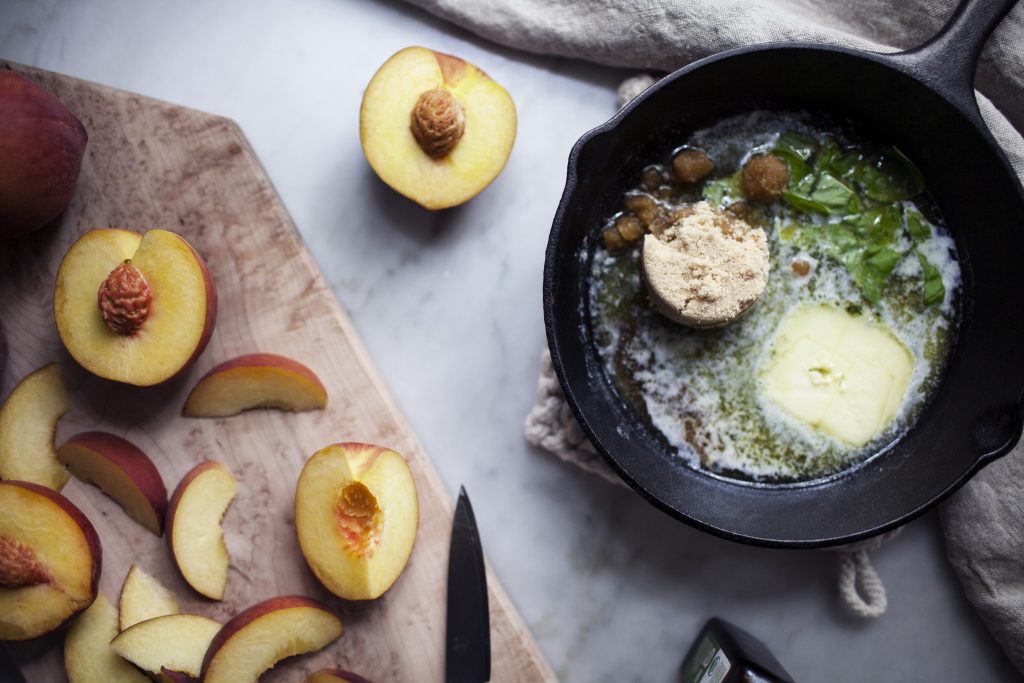 My grandparents had a peach tree in their backyard growing up, the same tree my mom grew up with. All summer we would snack on the freshest home grown peaches and at the end of summer we canned what was left over for the winter months. A very simple canning process, preserving the peaches in a simple syrup and sealing them in large mason jars to be enjoyed as is, or as a treat on top of pancakes and waffles.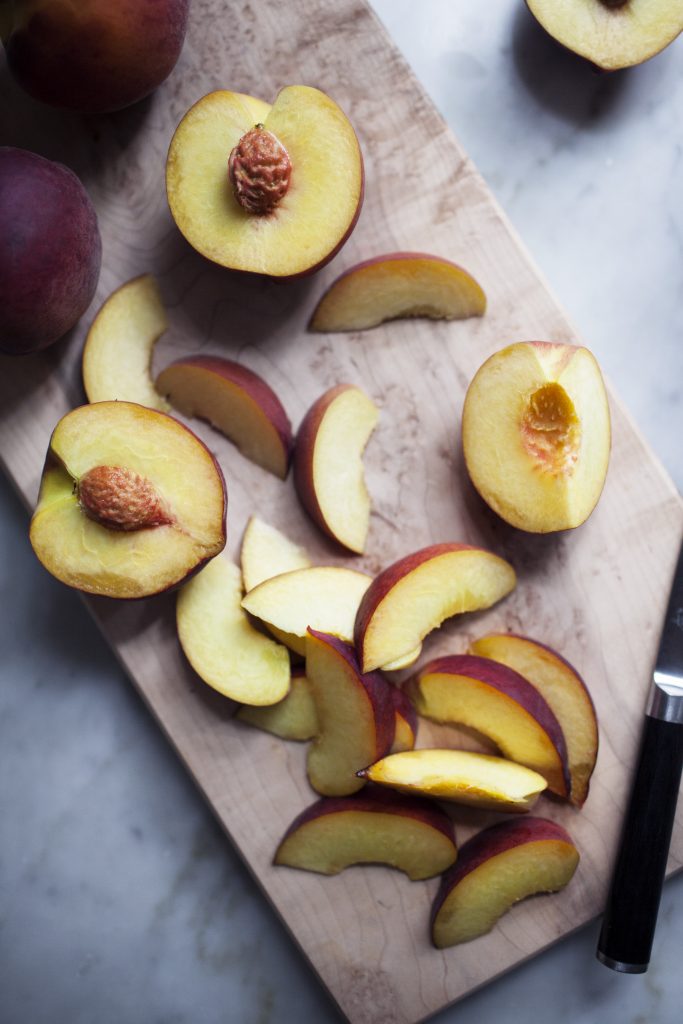 Although aside from eating them fresh, they are also a very flavourful stone fruit to bake with as the natural sweetness really comes out strong. From classic pies and cobblers, to a not so classic upside down cake! These are the easiest types of cakes to make. No frosting required, just a very simple "caramel" sauce that is created as the peaches and cake bake into each other.
I infused fresh basil from the garden into my caramel sauce for a hint of summer freshness. I love pairing savoury herbs with sweet desserts. It is optional if you do not have basil on hand. A pinch of nutmeg or cinnamon can also go a long way with this recipe.
Ingredients
Caramel:

1/3 cup unsalted butter
1/2 cup brown sugar
1/4 teaspoon salt
1 tablespoon fresh basil leaves
1 teaspoon pure vanilla extract
2 peaches, sliced

Cake:

1/2 cup oil
1 cup brown sugar
2 eggs
1 teaspoon pure vanilla extract
1/2 cup plain yogurt
2 cups all purpose flour
2 teaspoons baking powder
1/2 teaspoon salt
Directions
Caramel:

In a sauce pan over medium heat add the butter, brown sugar, salt, basil and vanilla. Bring to a boil constantly stirring and remove from heat once sugar dissolves. Remove out basil.
Line a square or round baking dish with the sliced peaches.
Evenly distribute the caramel sauce over peaches ensuring it reaches every inch of the pan.

Cake:

Preheat oven to 350 degrees.
In a mixing bowl whisk together oil, sugar, eggs, vanilla and yogurt until fluffy.
Sift in flour, baking powder and salt. Stir until a smooth batter is formed.
Carefully pour batter over the peaches. Smooth out the top.
Bake for 25-30 minutes, or until the top bounces back to touch.
Let cool completely before removing from pan.
Dust with powdered sugar when ready to serve.
https://french-barn.com/blog/food-wine/desserts/upside-basil-peach-cake
The French Barn - Blog