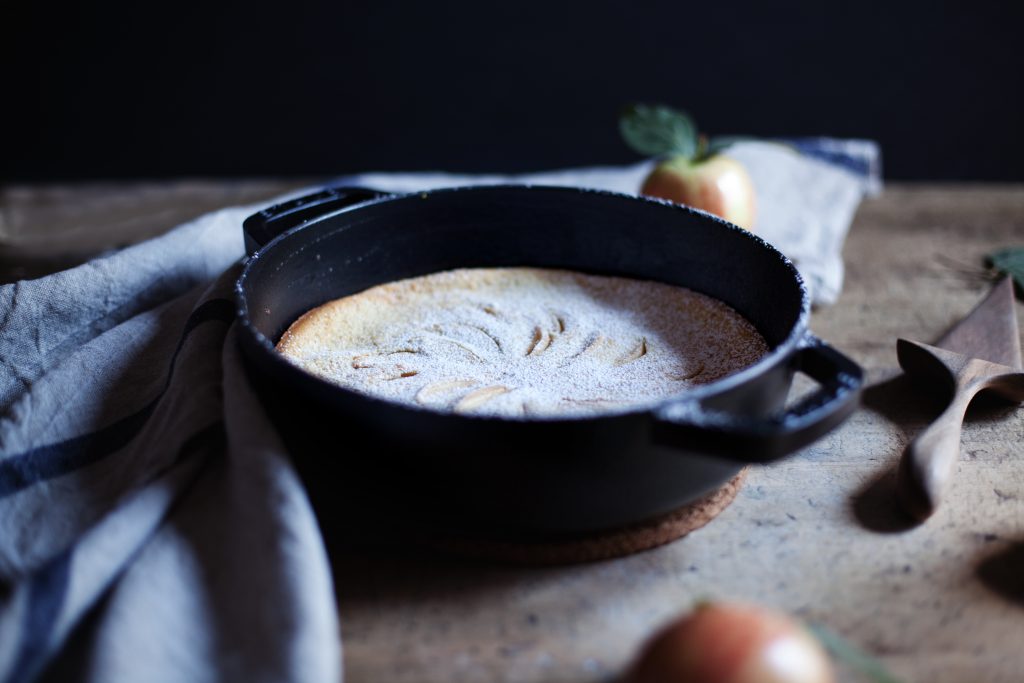 Every year I look forward to the start of fall. The weather begins to cool, the leaves change colour & I can pull out all my favourite sweaters while sipping on some hot cider. If that doesn't make you feel all warm & fuzzy inside, I don't know what will! It may not be pumpkin season just yet, but the apple orchards are beginning to open their doors for apple picking season. My grandma used to bring back barrels full of apples & this year I plan to do the same. I want to make fresh apple butter to last the whole winter long. While there are so many classic fall dishes & desserts you can make with crisp autumn apples, I wanted to make something a little more unique here then the average apple pie or crumble. I thought a twist on the classic French clafoutis was the perfect dish to introduce Fall!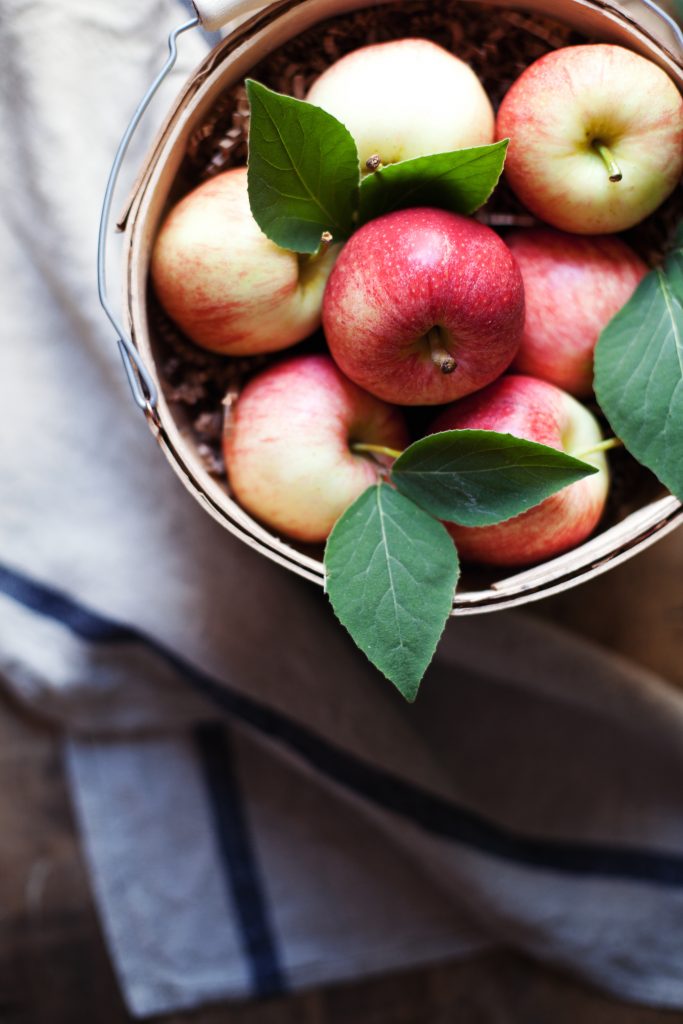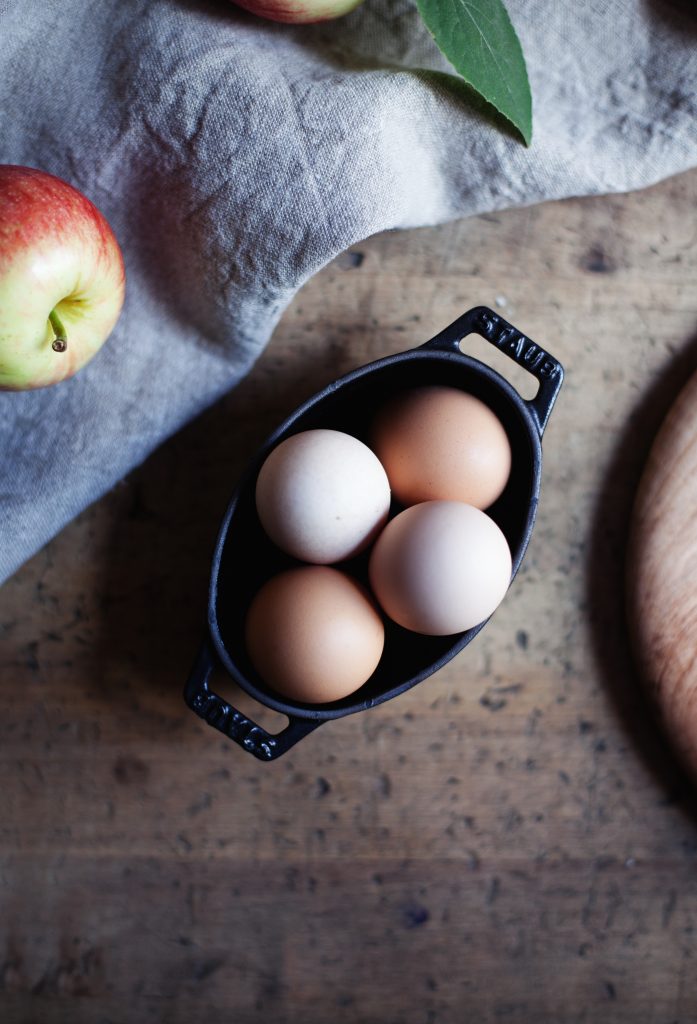 While a clafoutis is traditionally made with black cherries, I decided to turn it into a fall dessert & fill it with freshly picked apples tossed in whiskey & sweet cinnamon. If you are unfamiliar with what a clafoutis is, it is a baked French dessert made with a thick flan-like style batter. I taste like a cross between a custard & a thick crepe cake. There is a bakery in my old Toronto neighbourhood called Clafoutis whose desserts I would stare at on my daily walk to work. It was full of French pastries & croissants galore! For this clafoutis, I wanted to make a rich dessert so I went with using almost all heavy cream. If you want to keep things lighter feel free to substitute equal parts half milk & half cream in the recipe.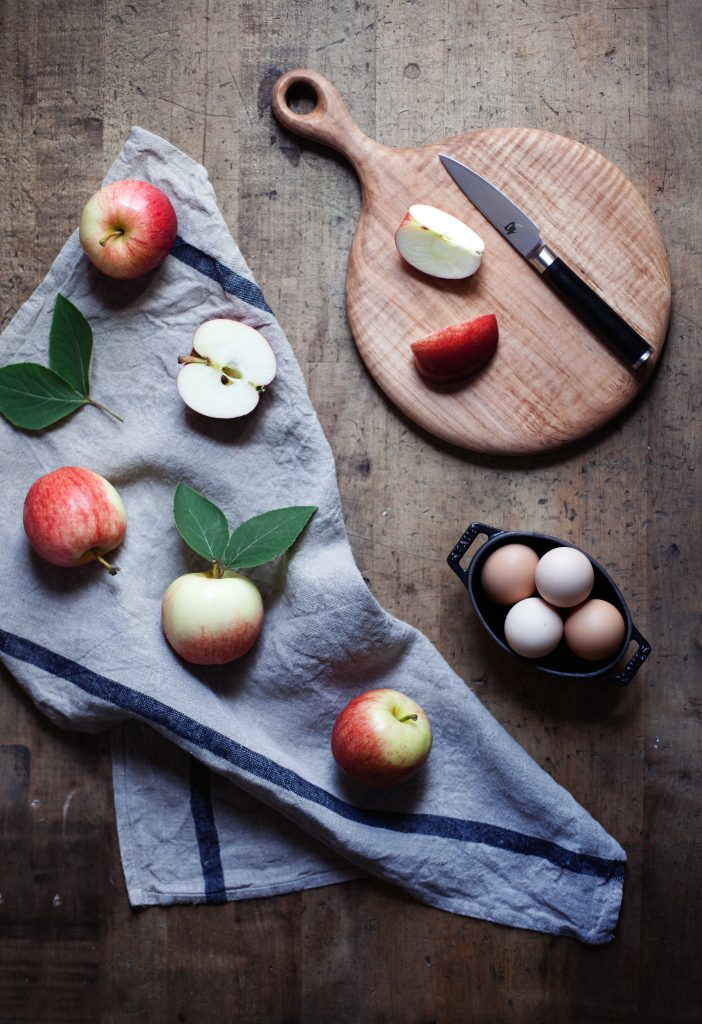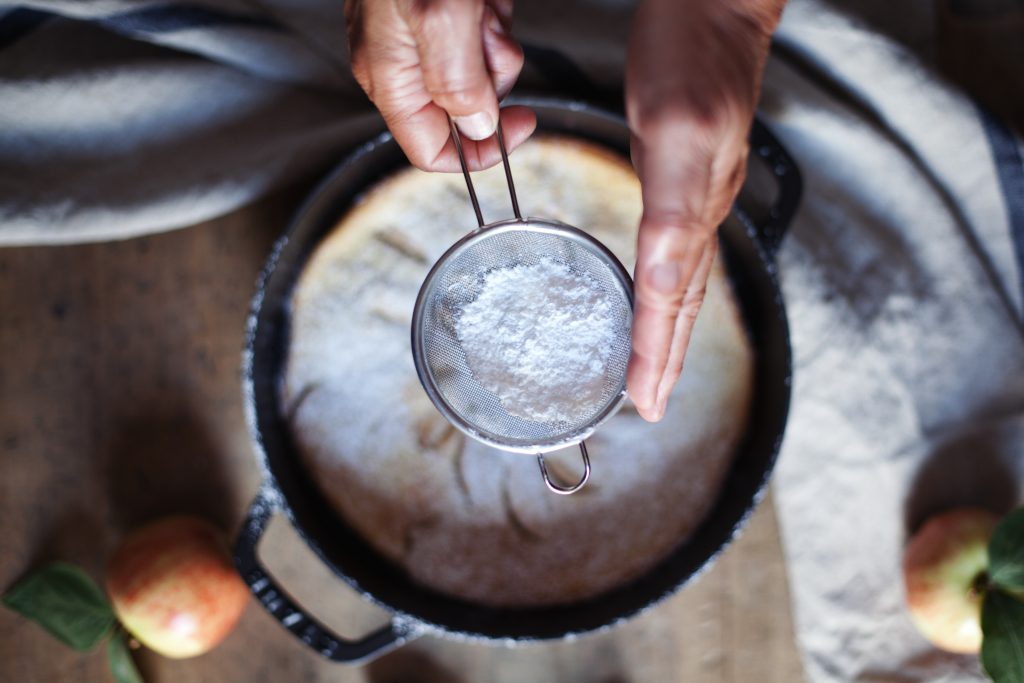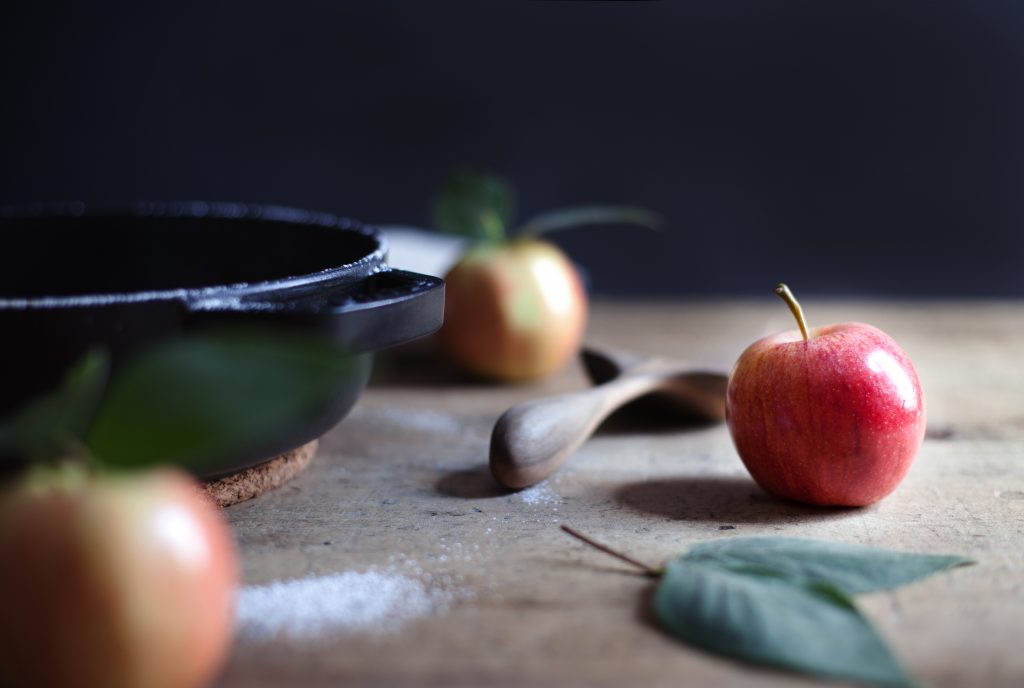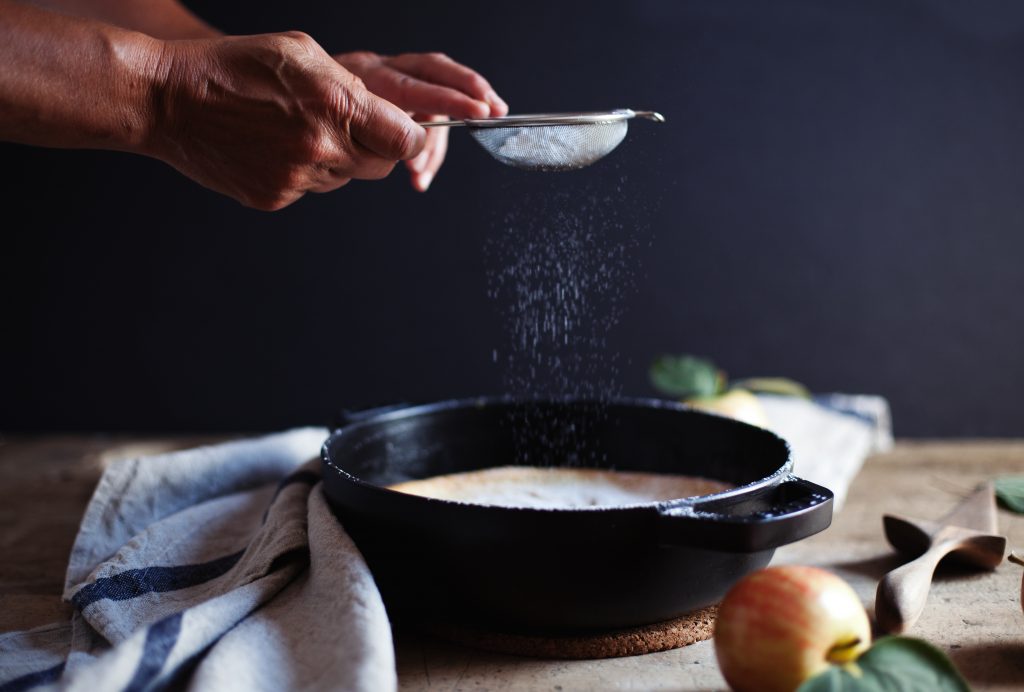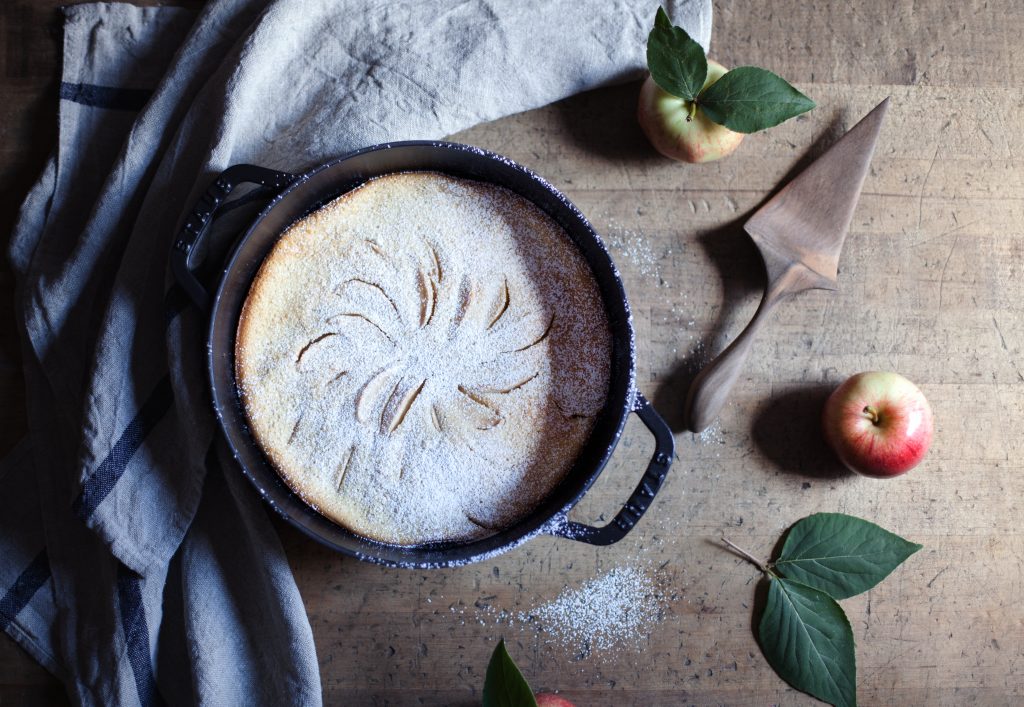 Ingredients
For the whiskey apples:

3-4 medium apples, peeled & sliced
1/3 cup raw sugar
1 tablespoon whiskey or bourbon
1 teaspoon pure vanilla extract
1 teaspoon freshly squeezed lemon juice
1/2 teaspoon cinnamon (optional)

For the clafoutis:

1 cup heavy cream
1/4 cup whole milk
1/3 cup raw sugar
3 large eggs
1 teaspoon vanilla extract
1/2 cup all purpose flour
1/4 teaspoon salt
1/4 teaspoon cinnamon
1/8 teaspoon nutmeg
whiskey apples (see recipe above)
powdered sugar, for dusting
Directions
For the whiskey apples:

In a skillet add the apples, raw sugar, whiskey, vanilla, lemon juice & cinnamon. Toss to coat apples.
Heat pan over medium heat & cook until the apples begin to soften, about 7-8 minutes.
Set aside & let cool until ready to use.

For the clafoutis:

Preheat oven to 375 degrees.
In a blender add the cream, milk, sugar, eggs, vanilla, flour, salt, cinnamon & nutmeg.
Pulse until a smooth batter is formed & let rest for 15 minutes.
While the batter rest, place skillet or baking dish in the oven to heat.
Coat with butter & add half the batter. Bake for two minutes.
Remove from oven & add the cooled whiskey apples to the pan. You can scatter them or fan them in a circle, but work quickly!
Top with remaining batter. Bake until puffed & golden brown, about 30-4o minutes.
Dust with powdered sugar & serve warm. Top with whipped cream if desired.
https://french-barn.com/blog/food-wine/desserts/apple-clafouti
The French Barn - Blog