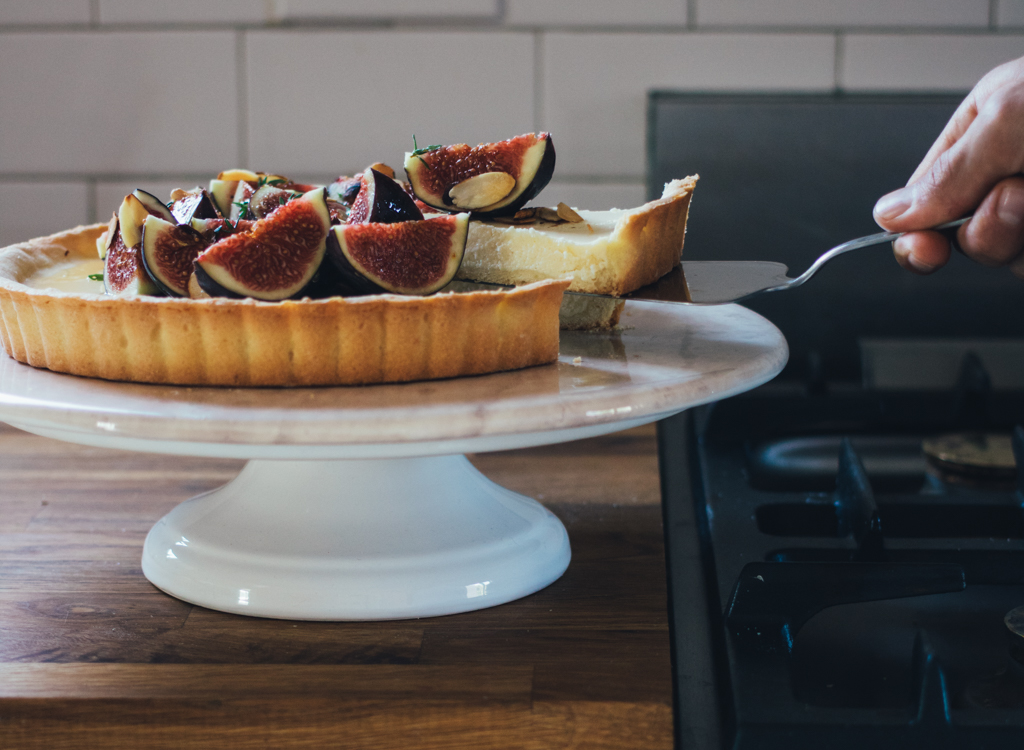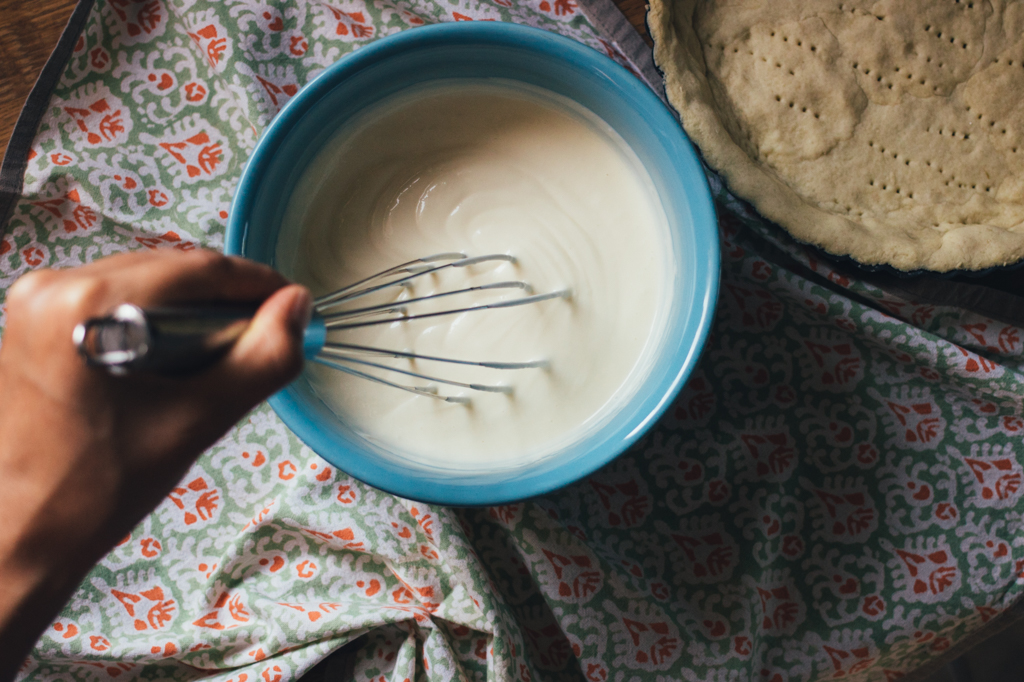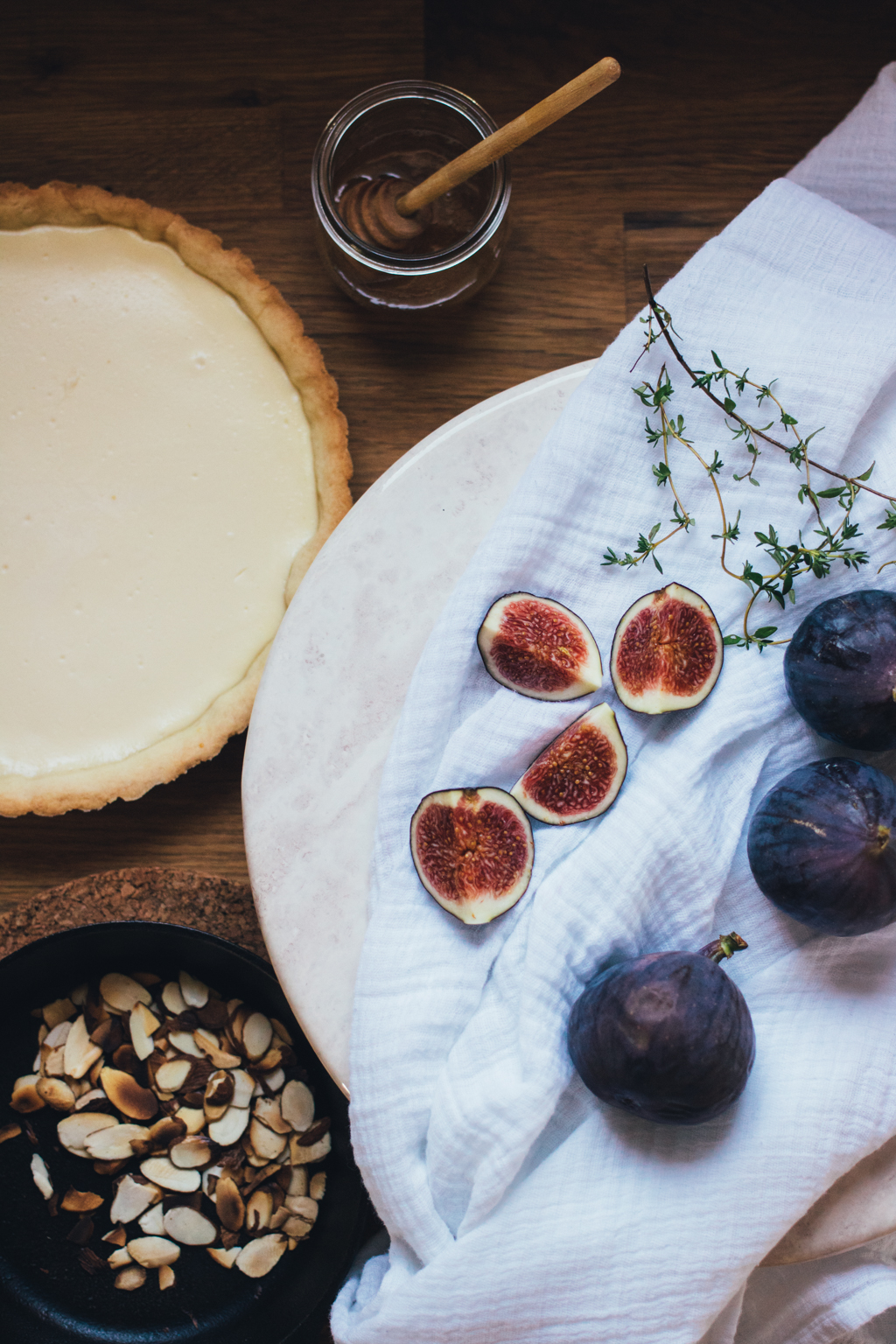 I've been making cheesecake, one of my very favourite desserts, for many years. I remember the first few attempts being kitchen disasters, but eventually I found Rose Levy Brenenbaum's recipe in The Cake Bible, which was meticulously detailed and resulted in my first beautiful and delicious cheesecake. It was rich and creamy, slightly tangy, and perfectly set with no cracks or overcooked edges. It was glorious. I've since adapted that recipe for a slightly firmer, cheesier cake (a personal preference), but have been following Rose's rules for getting it to come out of the oven just right. This whole process involves a water bath, carefully wrapping spring foam pans in multiple layers of heavy duty foil, an ever-so-gently mixed batter (to avoid air bubbles), and a long and slow bake and cool down period. As much as I love both the process and the result, these days I rarely find the time or patience to actually make it that way.
I recently started experimenting with the idea of a cheesecake tart, with the hope that it would be far less vulnerable to the elements that would usually ruin a cheesecake, resulting in a much quicker and simpler process. And guess what? It worked! It baked beautifully without a water bath since the tart shell envelops the crust and prevents the edges from overcooking. It also cooked (and cooled) much faster and didn't crack, despite blending the mixture vs. mixing it gently, as the cheesecake part is much shallower. I baked it in my gas oven, which worked really well, gently setting the custard without overcooking the crust. I still have a special spot in my heart for a full-blown beautiful cheese cake but this tart is great way to get my cheesecake fix without dedicating half a day to getting it right.
This fall version is topped with fresh figs, almonds, and honey, but any fresh or preserved fruit topping will do. I'm planning on trying a winter version with lingonberry jam next!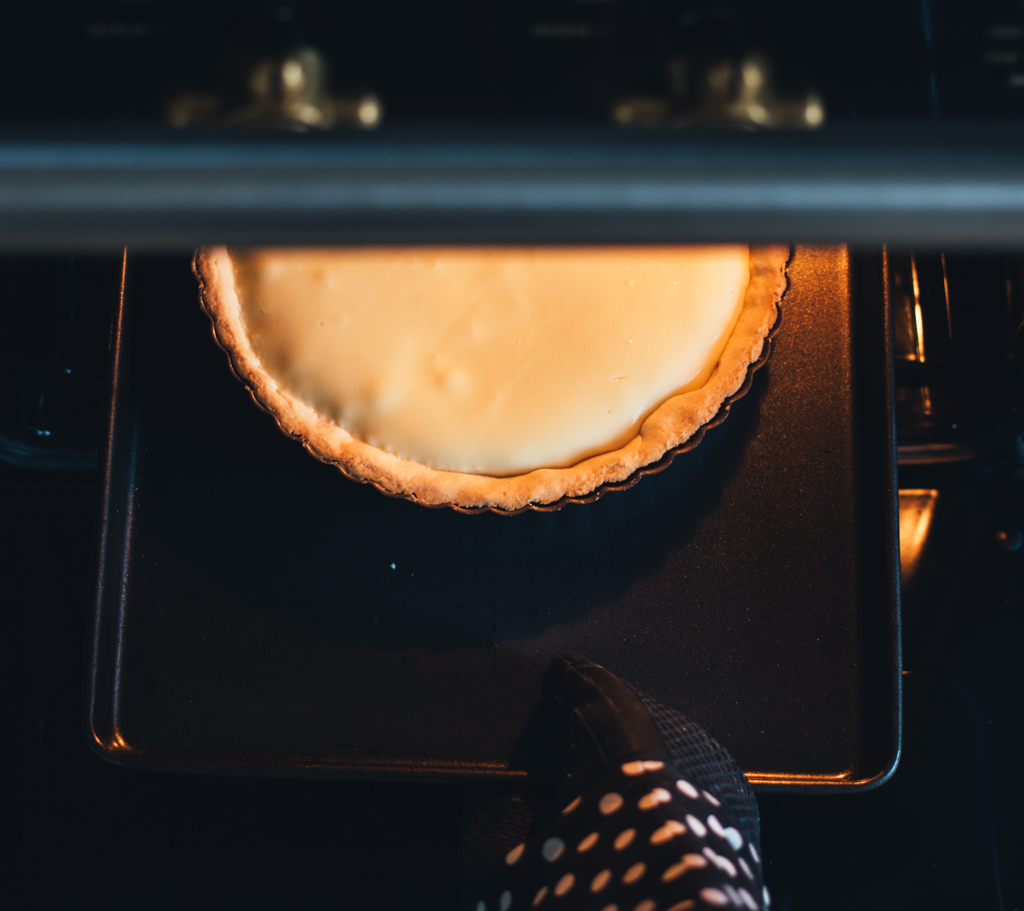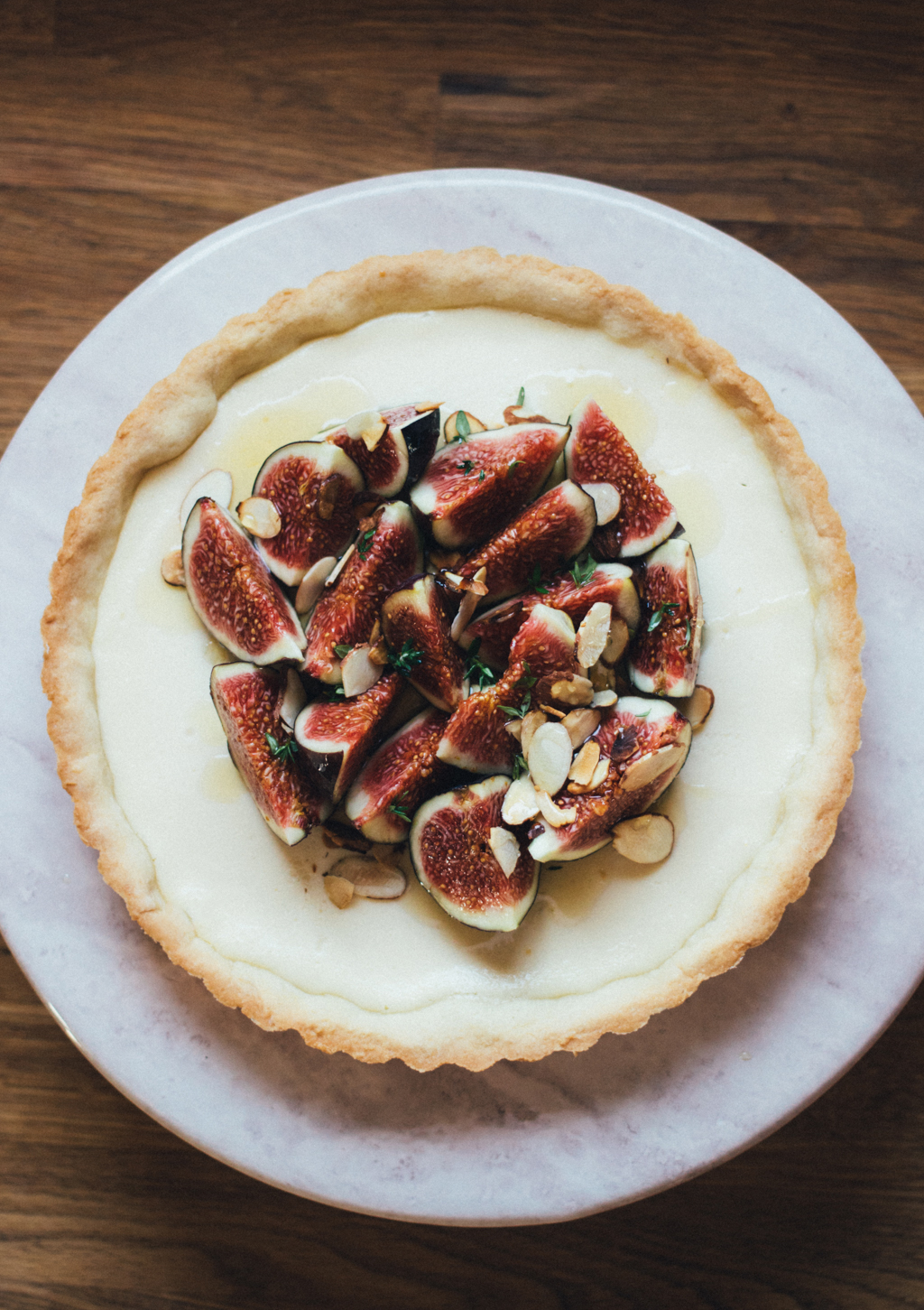 Ingredients
Shortcrust base

1/4 cup butter at room temperature
1/4 cup icing sugar
1 egg
1 cup all-purpose flour
1/2 tsp salt

Cheesecake

250g cream cheese
50g soft goat's cheese (optional - see note)
100 g of sour cream (measure)
1 egg
1/3 cup sugar
1 Tbsp. corn starch
1 tsp. lemon juice
1/4 tsp. vanilla extract

Topping

4 large rips figs
honey
2 Tbsp. sliced almonds, toasted
fresh thyme
Directions
In a stand mixer fitted with a paddle attachment, cream the butter and sugar.
Add the egg and mix until combined. It's ok if the mixture looks separated (this can happen if your egg is cold). It will come together when flour is added.
Sift together salt and flour and add to the mixer. Mix slowly just until combined.
Dust a counter top with flour and scrape out the dough. Dust the top of it with more flour and collect it into a smooth ball, kneading a few times if necessary to get it to come together.
Shape it into a disk, about 1 inch thick, cover it (in a container or bag, or with plastic wrap) and refrigerate for about 30 minutes.
Preheat the oven to 375F Once the dough is firm. Dust the counter again and roll the dough out just large enough to fit a 9" tart shell. Make sure that it doesn't get stuck to the counter, shifting and rotating the dough around, adding more flour as necessary.
Fold it in half, lift it over the tart shell, and unfold it to fit the shell, pressing it in to get a snug fit. Don't worry if it tears or cracks. Trim the dough and use the trimmings to patch up any torn areas.
Poke holes in the crust and bake for about 15 minutes.
Remove from the oven and let it cool. In the meantime, prepare the cheesecake mixture.
Place all of cheesecake the ingredients in a blender and blend until smooth, scraping down the sides a few times to incorporate everything.
Pour the mixture into the pie shell and bake for about 25 minutes, just until set in the middle. Remove the tart from the oven and let it cool.
Refrigerate for at least 6 hours, preferably overnight.
Right before serving, top with fig wedges, toasted almonds, a few picked fresh thyme leaves, and a drizzle of honey.
Notes
If not using goat's cheese, add an extra 50g of cream cheese.
https://french-barn.com/blog/food-wine/desserts/fresh-fig-cheesecake-tart
The French Barn - Blog