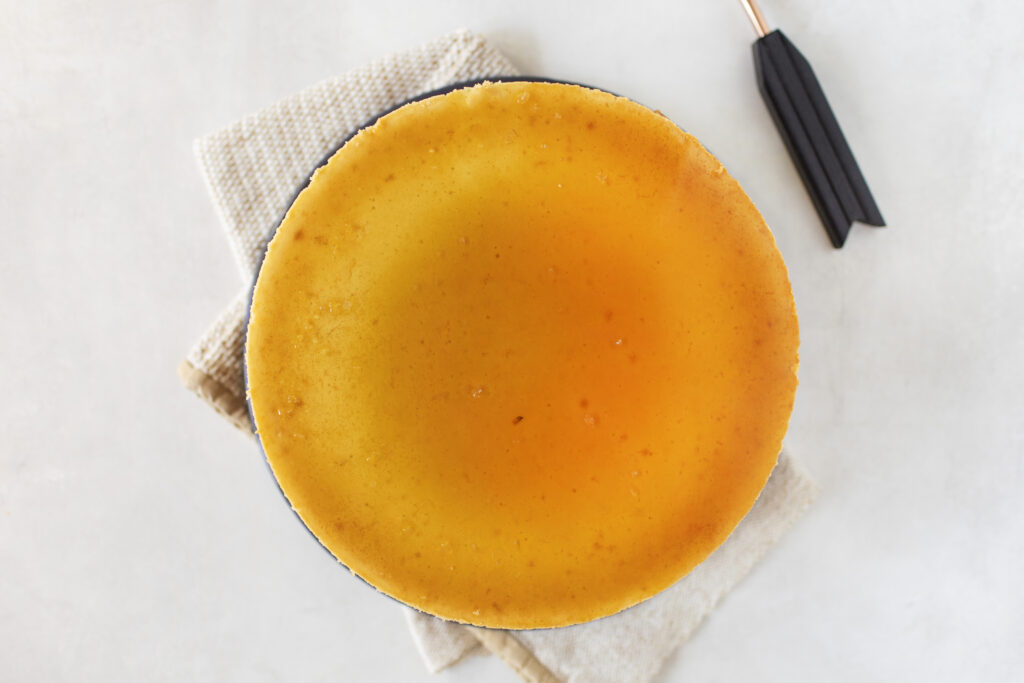 Celebrate the start of autumn with a maple syrup infused cheesecake. A simple baked cheesecake using only a handful of ingredients to kick off my favourite season!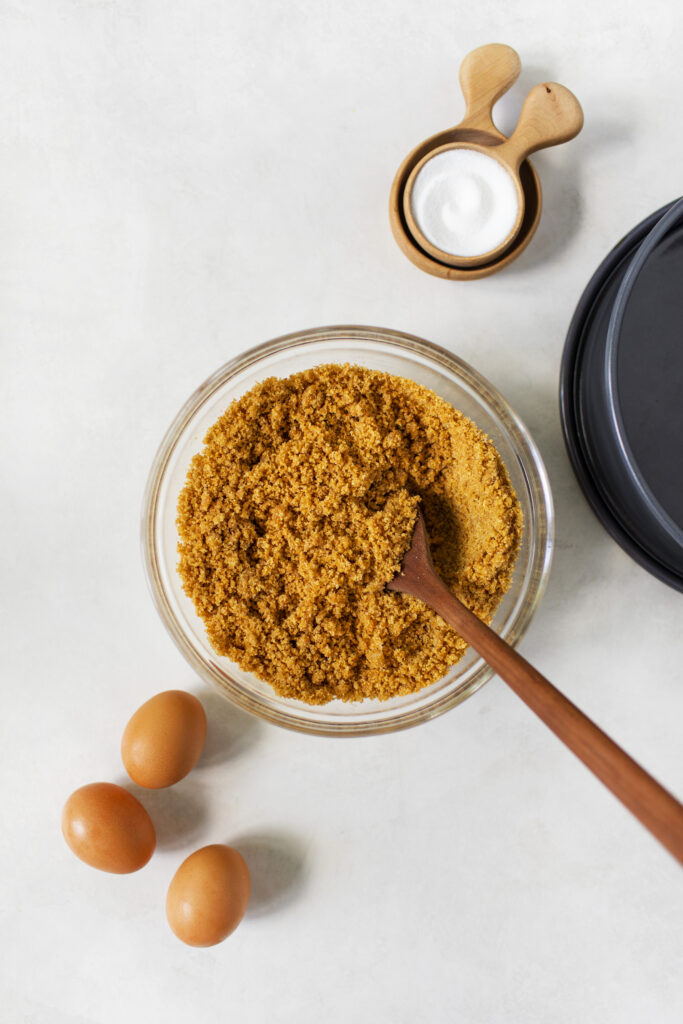 Although there are not a lot of ingredients involved in this recipe, there are many steps you will want to take to ensure you bake up a perfectly smooth cheesecake. First & foremost start with room temperature ingredients. This will ensure the cream cheese easily blends into the sugar & eggs.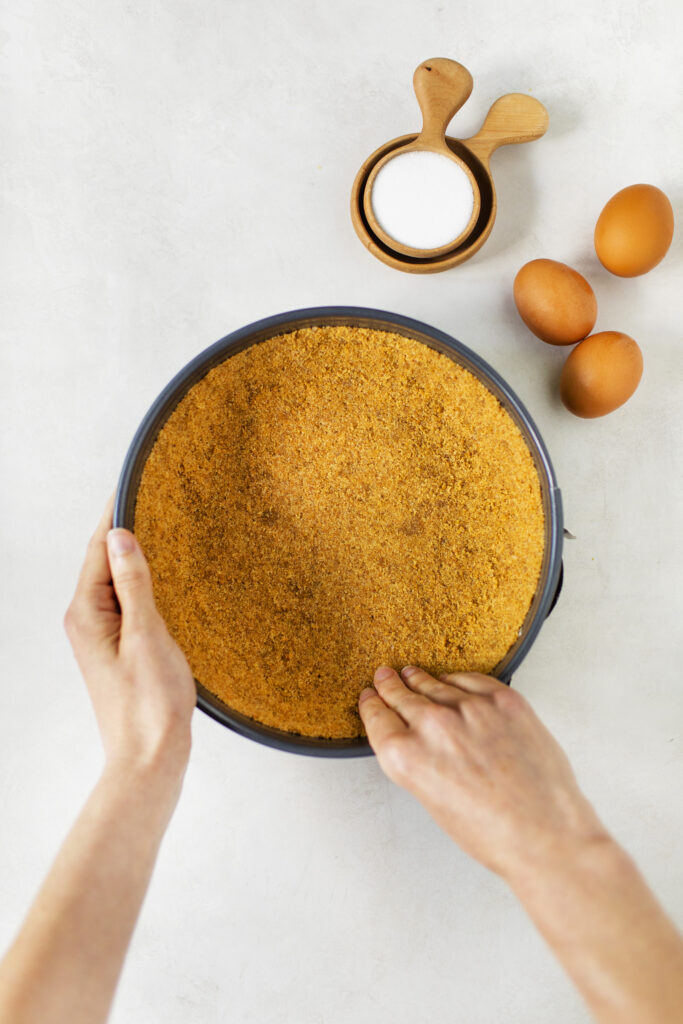 Secondly, I always scrape the edges of the mixing bowl after each egg & egg yolk is added. This helps avoid streaks of cream cheese in the final cheesecake & ensure the batter is silky smooth.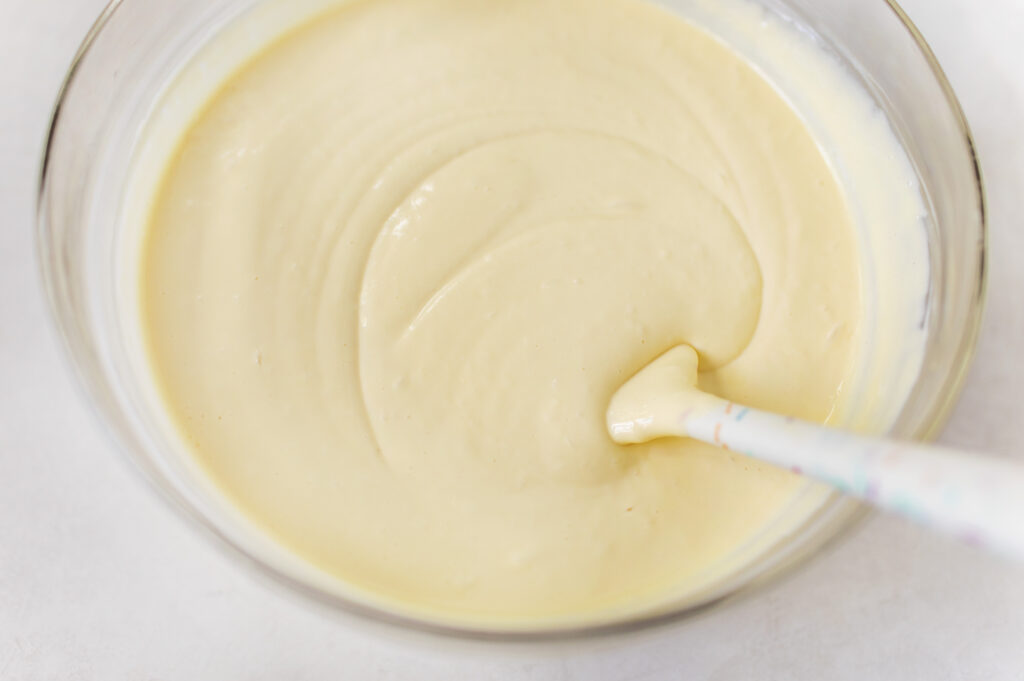 Thirdly, bake the cheesecake using a water bath method as the filling is technically a custard. This will ensure the top does not crack as it bakes. Don't forget to wrap the pan & sides with foil as precaution to any water getting into the cheesecake.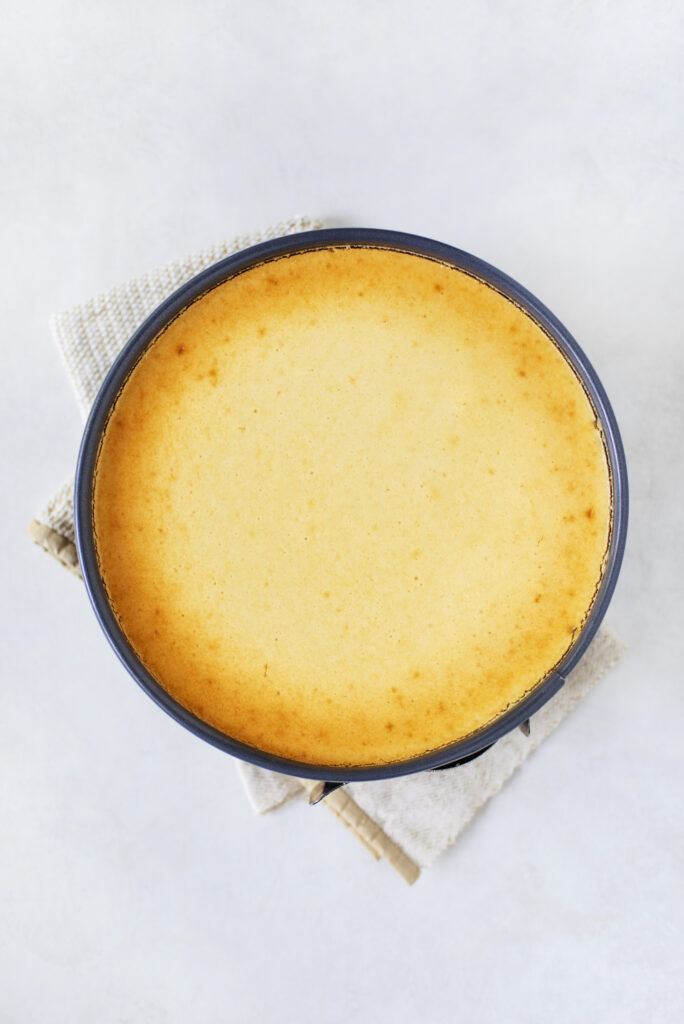 Lastly, allow the cheesecake to very slowly come to room temperature. This means leave it in the oven for 15 minutes to cool down, leave it in the oven with the oven door cracked open for 15 minutes & bring it fully to room temperature before refrigerating it to fully set. The best way to avoid cracks is to never allow the filling to go from hot to cold too quickly.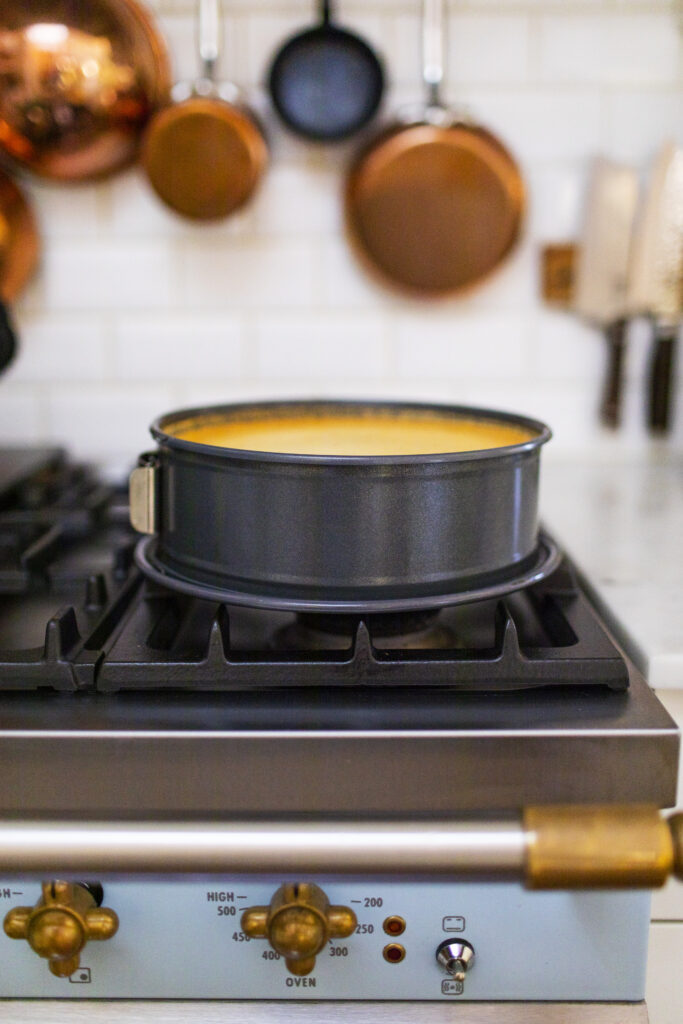 The cake will take around 6 to 8 hours to set in the fridge, but I always prefer to allow it to fully set overnight. Cheesecakes can easily stay fresh 2 to 3 days in the fridge, so I love this as a make-ahead dessert too. When ready to serve, I like to use a knife dipped in hot water to allow for the cleanest slices possible.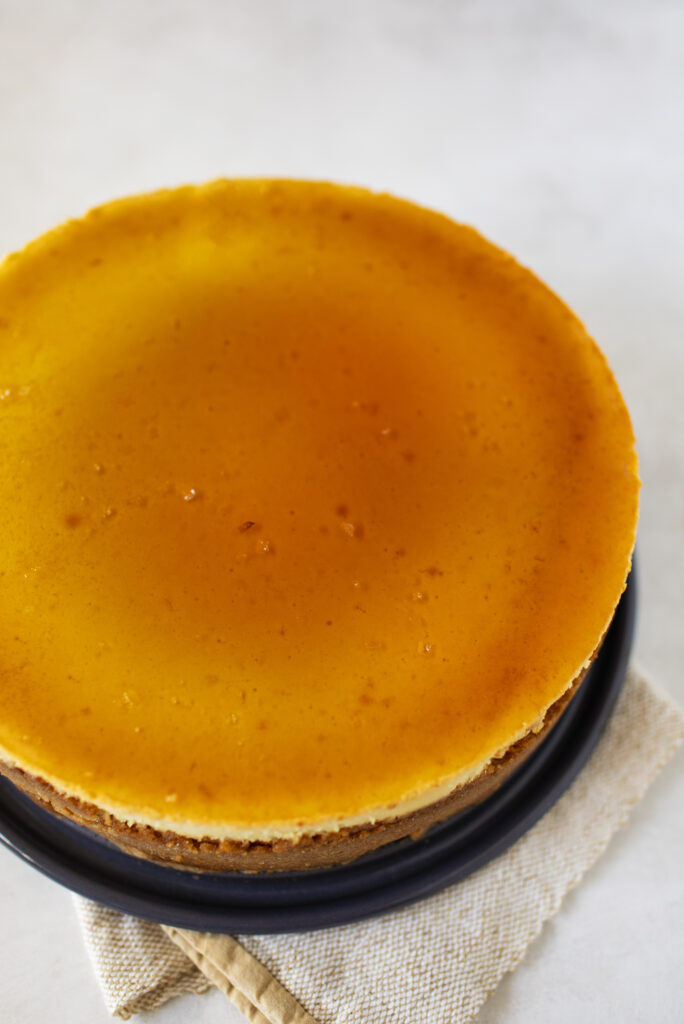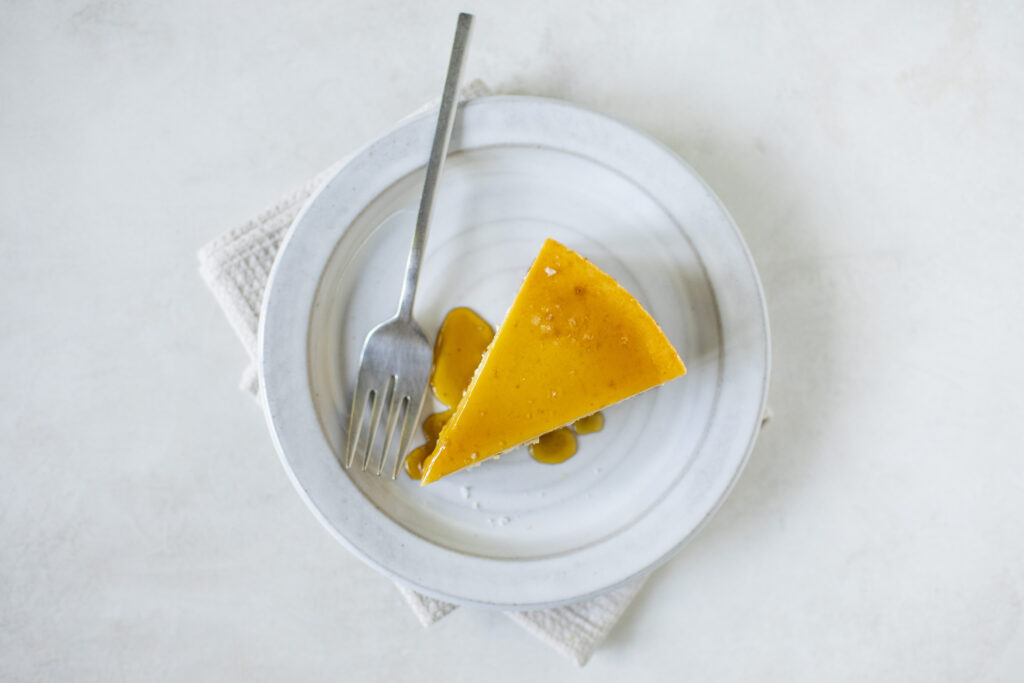 Maple Cheesecake
Prep: 20 minutes
Cook: 60 minutes
Serves: 8 to 10
Ingredients:
For the crust
2 cups graham cracker crumbs
1/2 cup granulated sugar
1/2 cup unsalted butter, melted
1 pinch of salt
For the filling
4 packages of full fat plain cream cheese (8 oz each), room temperature
1 cup granulated sugar
4 large eggs, room temperature
2 large egg yolks, room temperature
1/2 cup maple syrup, plus more for serving
2 teaspoons vanilla extract
2 1/2 tablespoons all purpose flour
1 pinch salt
Directions:
Preheat oven to 450(f) degrees. Turn convection fan off.
In a large mixing bowl stir together graham cracker crumbs, sugar, butter & salt until well combined.
Transfer to a 9-inch spring form pan & shape into a firm crust with a 1-inch edge. Refrigerate as you prepare the filling.
In a large mixing bowl cream together the cream cheese & sugar. Add the egg & egg yolks one at a time, scraping the bowl between each addition.
Add the maple syrup, vanilla, flour & salt. Mix until batter is silky smooth.
Transfer to prepared spring form pan. Tap against counter to release any air bubbles & wrap the edges tightly in foil.
Place in a water bath & transfer to oven. Bake for 15 minutes to allow the top to "puff" & reduce heat to 325(f) degrees. Continue baking until the edges have set but the centre has a slight jiggle, about 50 to 60 minutes.
Let cool completely to room temperature before refrigerating. Allow cheesecake to set fully before slicing & serving, about 8 hours.
When ready to serve drizzle with additional maple syrup & a pinch of flaked salt.