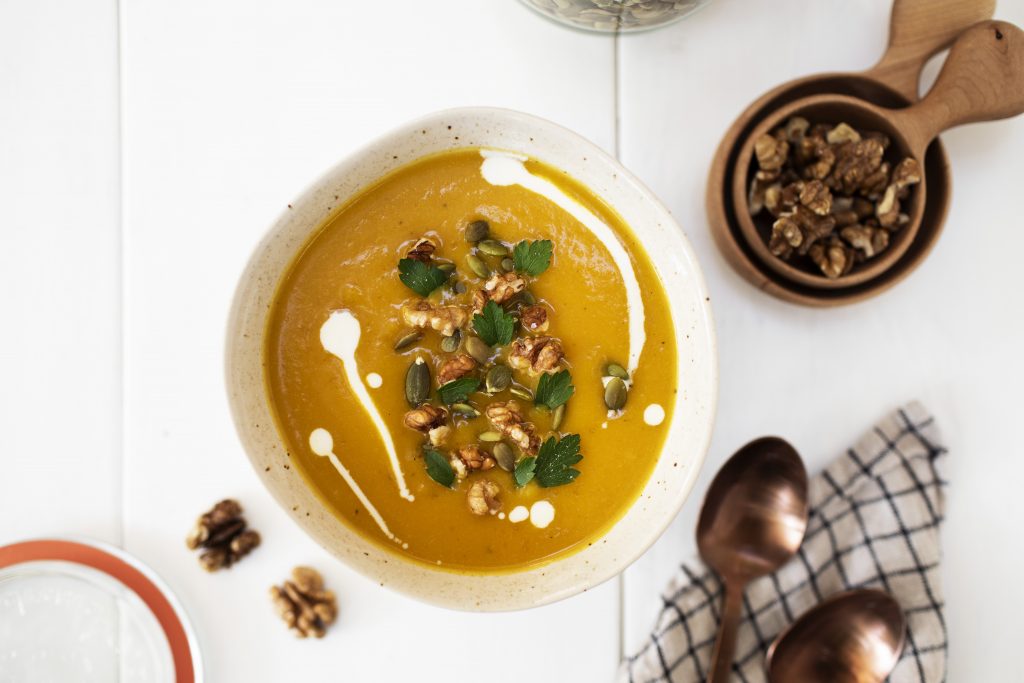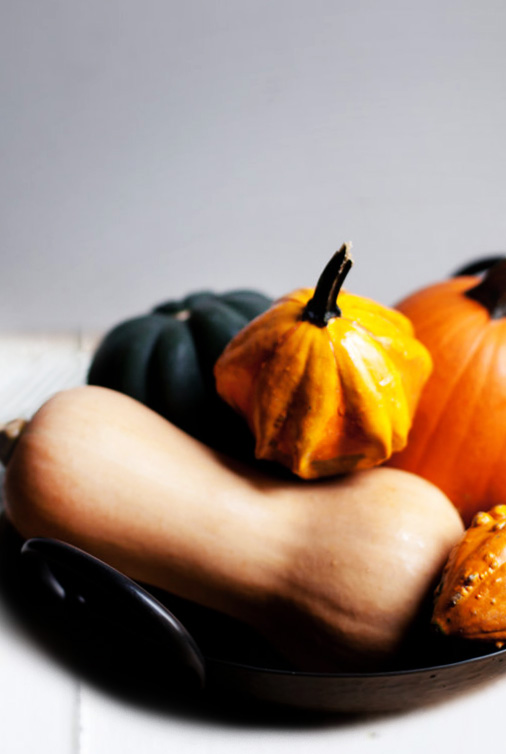 Autumn is here! I wait all year for the start of my favourite season. Just the sight of squash & pumpkins at the market excites me. One of the first things on my list of cozy recipes to make is a squash-based soup. This version incorporates sweet pears & spicy ginger, a combination that will not disappoint.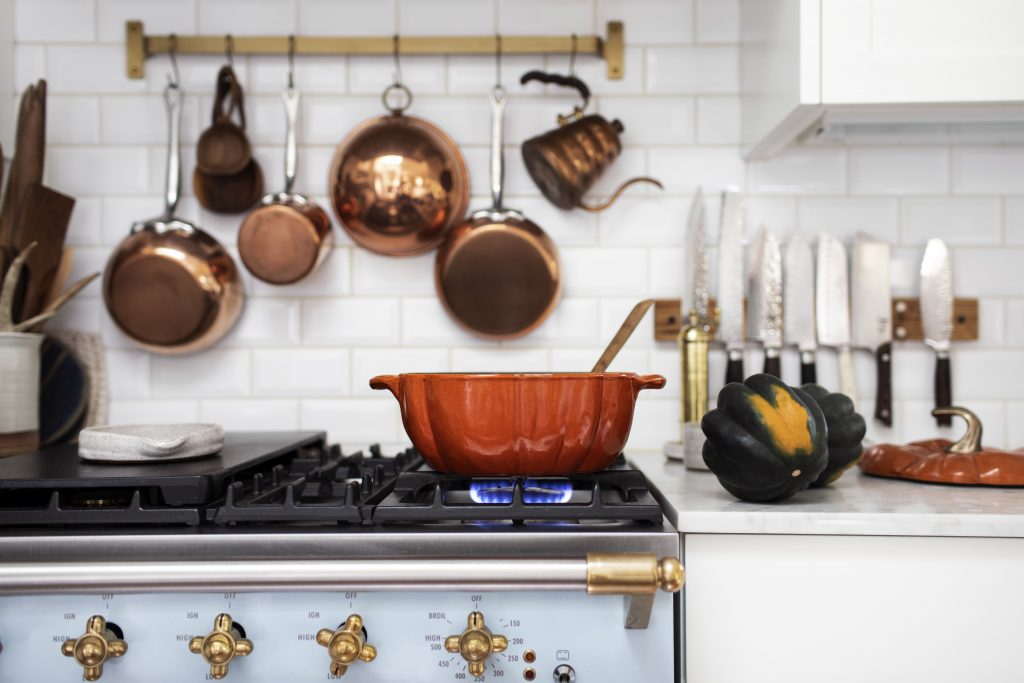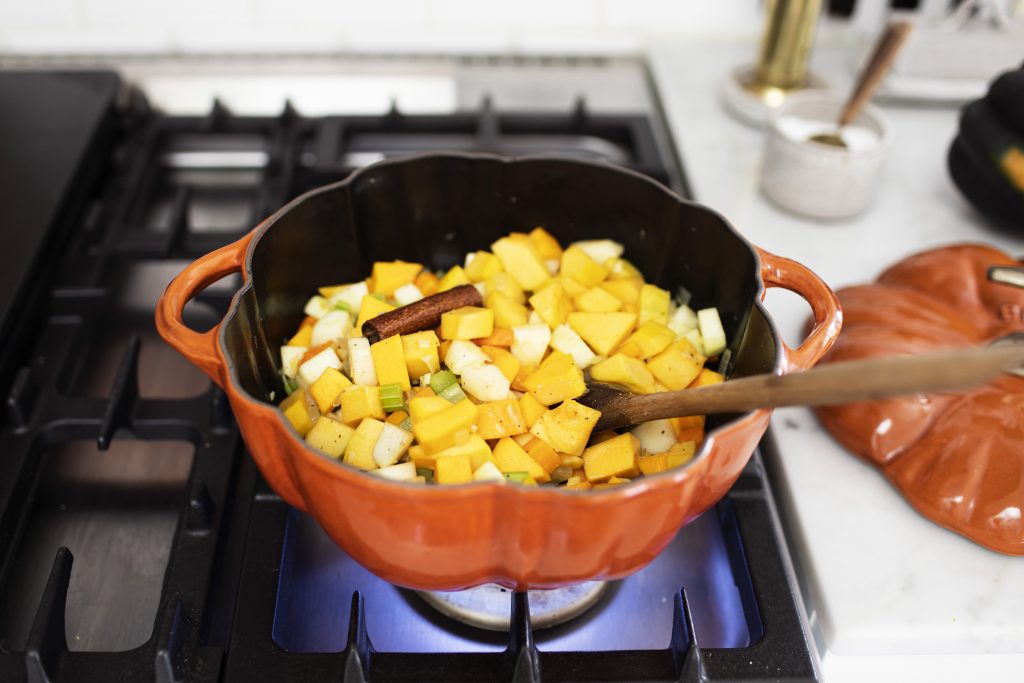 Because Thanksgiving will look a little different this year & the gatherings will be much smaller in size, this "potage" will make for a wonderful first course or side dish. It is made on the stove top only, so you don't have to worry about the oven being crammed with the turkey & other side dishes. It can also be made a day or two in advance & heated just before serving.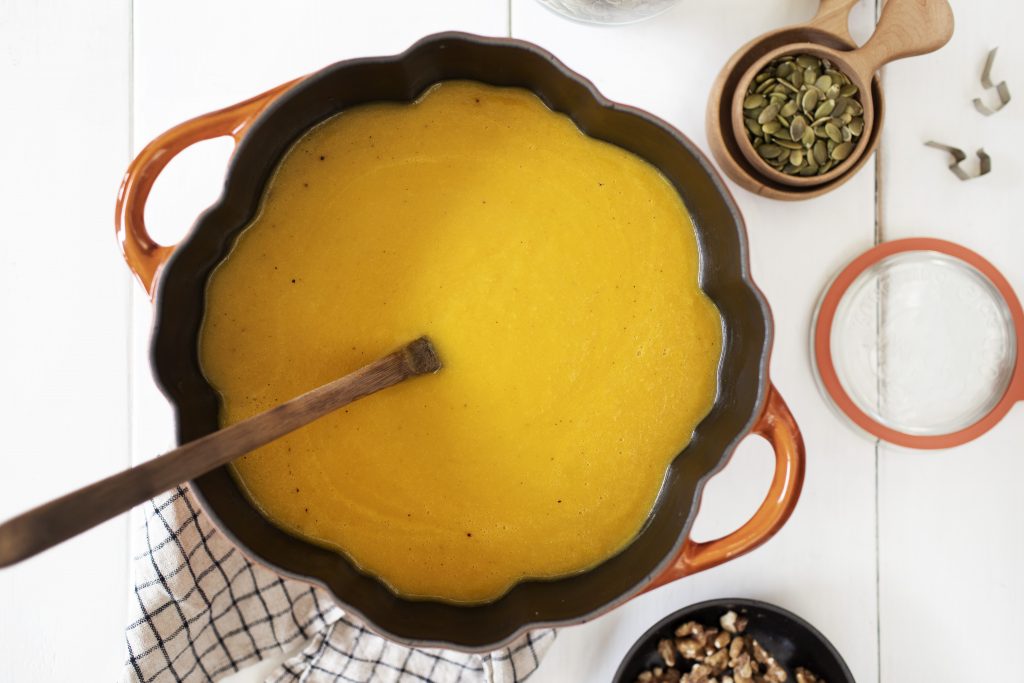 This recipe is also both vegan & vegetarian friendly. For a vegan version simply use a vegetable stock & coconut cream. Any variety of squash will work, but I favour using a mix of butternut squash & acorn squash. These varieties are easy to find & make for a naturally creamy soup. Now put on that chunky knit sweater & let's get cooking. Happy Thanksgiving!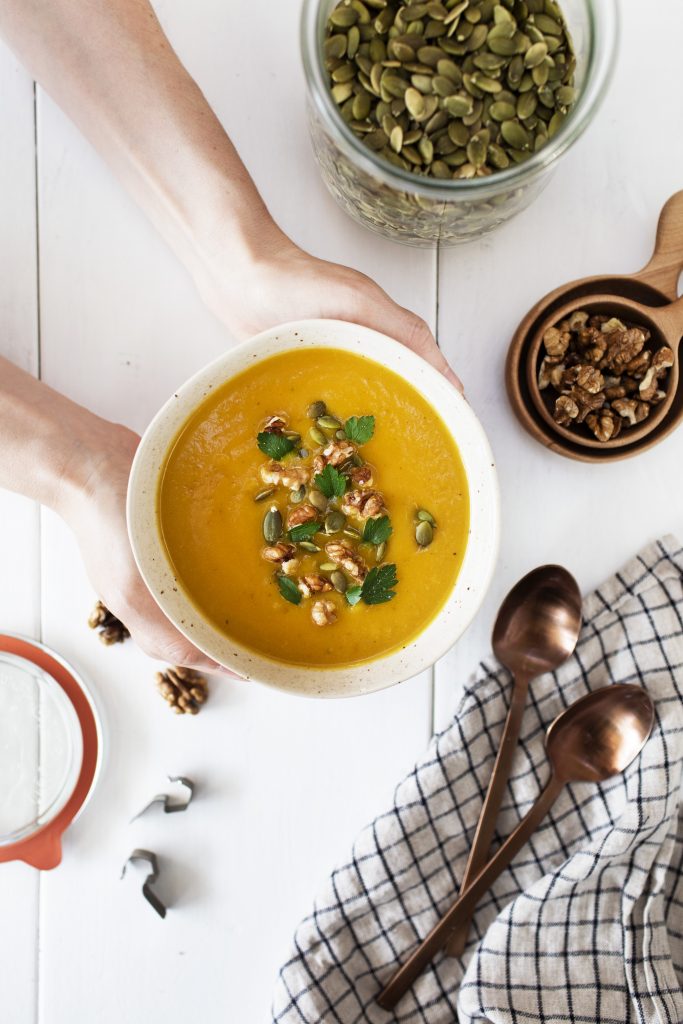 Autumn Squash, Pear + Ginger Potage
Prep: 15 minutes
Cook: 45 minutes
Serves: 4 to 6
Ingredients
3 tablespoons extra virgin olive oil
2 cloves of garlic, minced
1 tablespoon fresh ginger, minced
1 medium onion, chopped
2 medium carrots, peeled & diced
3 stalks of celery, diced
4 cups butternut or acorn squash, peeled & diced
2 d'anjou pears, peeled & diced
1 tablespoon brown sugar (optional)
1 cinnamon stick
Salt & cracked black pepper, to taste
4 cups low-sodium chicken or vegetable broth
1/4 cup toasted pepitas, for serving
1/4 cup toasted walnuts, for serving
fresh herbs, for serving
Heavy cream, for serving (optional)
Directions
In a dutch oven over low heat add the olive oil, garlic, ginger, onion, carrot & celery. Cook until the vegetables begin to soften, about 5 minutes.
Add the squash, pear, brown sugar, cinnamon stick, salt & pepper. Cook for an additional 2 minutes.
Stir in the chicken stock. Bring to a boil & reduce to a gentle simmer. Cover with lid & cook until the squash is fork tender, about 20 to 25 minutes. Remove cinnamon stick.
Using an immersion blender, puree the soup until silky smooth. If you don't have an immersion blender, carefully transfer to a blender & blend until smooth.
Season to taste with additional salt & pepper. When ready to serve garnish with pepitas, walnuts & fresh herbs. Drizzle with cream if desired.