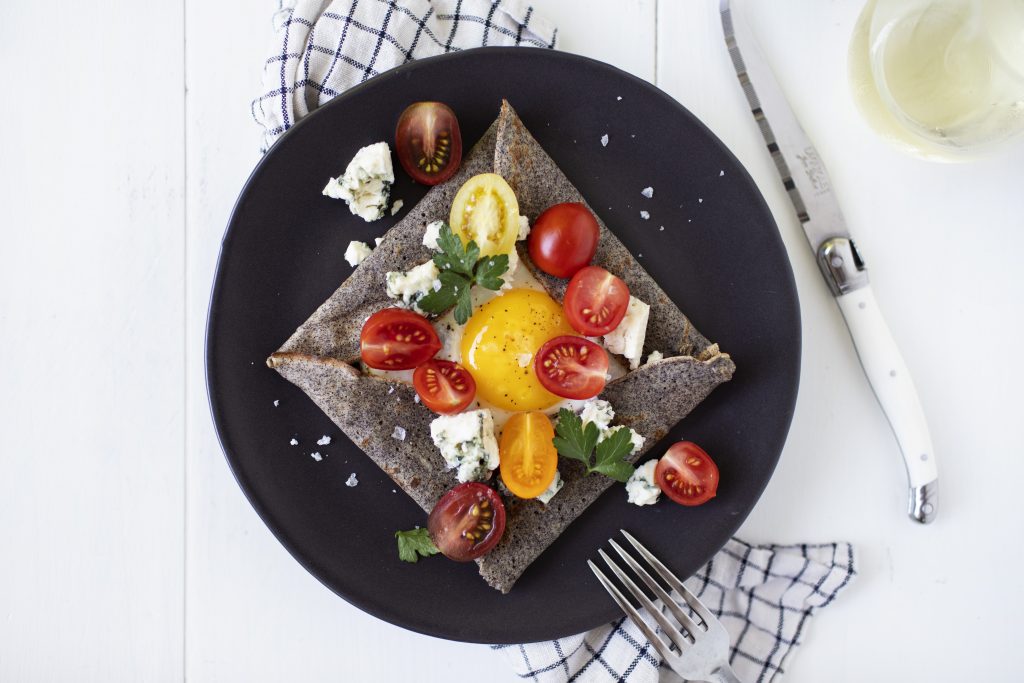 A Galette de Sarrasin, also known as a Buckwheat Crepe is a savoury style pancake. Unlike a traditional sweet crepe, the batter is made with buckwheat flour which offers a more earthy & nutty flavour. Often filled with a combination of ham & eggs, this version offers a simple summer twist on the classic French dish.
August marks the official start to tomato season & these crepes are inspired by the sweetest of summer tomatoes. I love using heirloom cherry tomatoes for a beautiful pop of colour. They grow in a variety of colours including red, orange, purple & yellow. For a bold combination of flavour, I mix them with chunks of gorgonzola cheese. If you are looking for a vegetarian alternative, just leave out the sliced ham.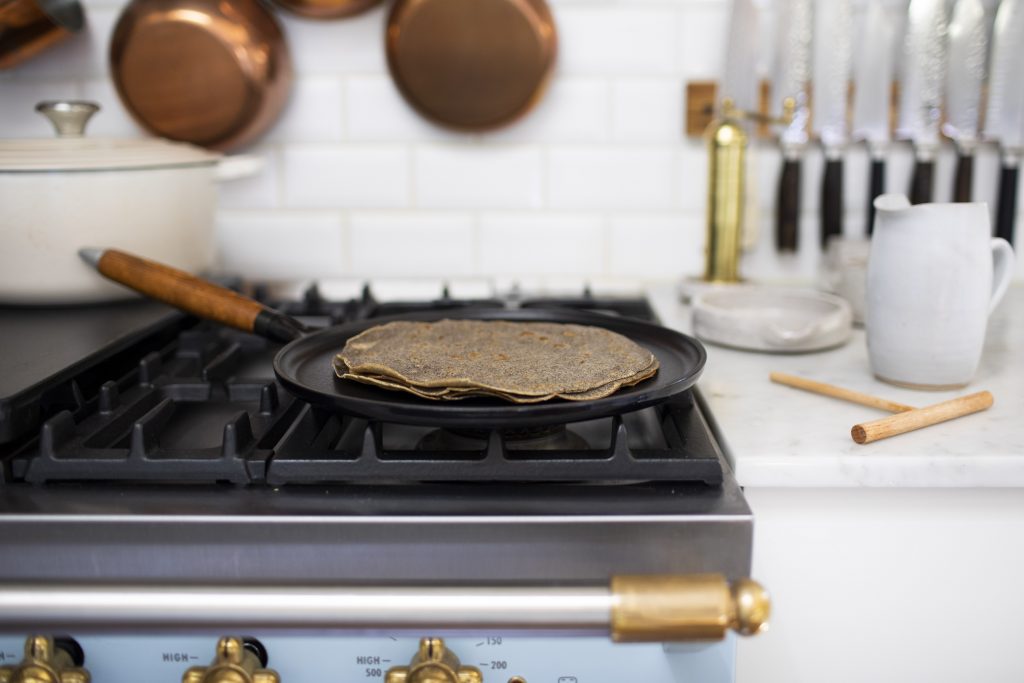 If hosting a brunch, the crepes can be made up to a day in advance when properly sealed in plastic wrap. Simply heat just before adding the filling & folding into squares. I highly recommend using a non-stick skillet if a crepe pan is not available. It will ensure the crepes are easy to flip. Enjoy the dog days of summer with these beautiful crepes.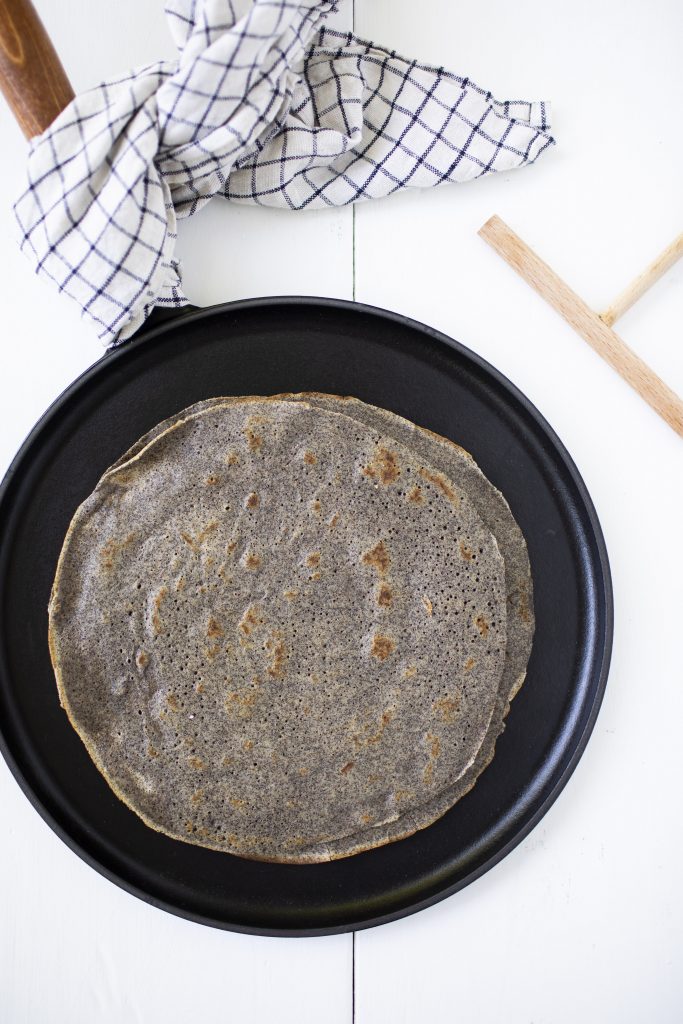 Heirloom Tomato + Gorgonzola Galettes de Sarrasin
Ingredients
For the crepes:
3/4 cups buckwheat flour
1/2 cup all-purpose flour
1/2 teaspoon fine salt
3 large eggs, room temperature 
3 tablespoons unsalted butter, melted & cooled
1 cup milk (2%, 1% or skim)
1/3 cup filtered water
For the filling:
200 grams thinly sliced ham
4 large eggs, fried or poached 
2 cups heirloom cherry tomatoes, halved
8 ounces gorgonzola cheese
Salt & pepper, to taste
Extra virgin olive oil, to garnish
Fresh Parsley, to garnish 
Directions
For the crepes:
In a large mixing bowl (or blender) add the flours, salt, eggs, butter, milk & water. Whisk vigorously until smooth. Let stand at room temperature for 30 minutes.
Heat a crepe pan or non-stick skillet to medium heat. Brush pan lightly with oil.
Swirl on a scoop (approximately 1/4 cup) of batter & tilt pan to coat. Cook until golden, about 30 seconds on each side.
Transfer to a plate & repeat until no batter remains. Cover with plastic wrap until ready to use.
For the filling:
When ready to serve fill the centre of each crepe with ham & top with a fried or poached egg.
Fold over the crepe edges to create a square. Garnish with cherry tomatoes & crumbled gorgonzola. Season with salt, pepper, a drizzle of olive oil & a sprig of fresh parsley.
Serve immediately!