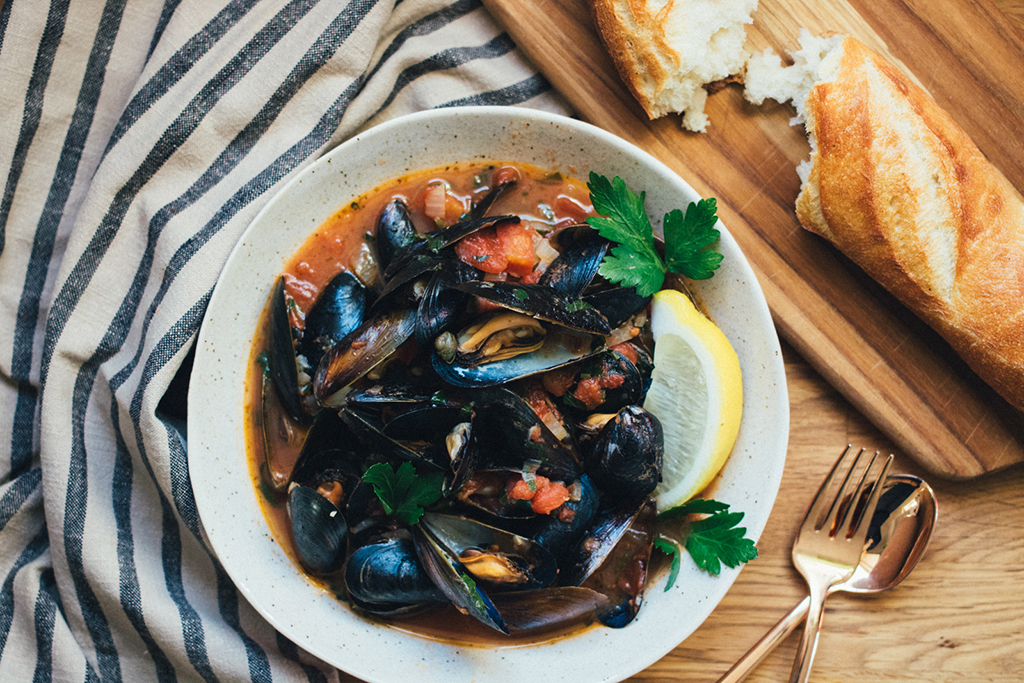 Happy New Year!
It may seem like half the population is sipping on a kale smoothie right now, or at least it does if you spend enough time online, but let's not forget that it's mighty cold in many parts of the world (feels like -20°C in my 'hood), and that a big ol' pot of mussels steamed in a white wine + tomato sauce is actually the trick to a fabulous January.
Mussels are so much fun to cook with. Besides a little bit of upfront cleaning (like 5 minutes for a few pounds of mussels), they require almost no effort and are fun to pair with all sorts of flavours. Today's recipe is a classic and a great place to start if you haven't cooked mussels before, but they can also serve as a blank canvas for whatever ingredients you have on hand.
The only thing to keep in mind when you're cooking with fresh mussels is that they should be sealed shut before cooking. Tap them gently on the counter if they're a little bit open to see if they'll shut. Toss any that are cracked or remain open. Mussels should be alive up until you cook them so seeing them tightly closed is a good sign.
For this recipe, onion and garlic are sautéed until sweet and fragrant, white wine and diced tomatoes are added to make up the liquid base, and finally, capers, dried herbs and fresh parsley finish the sauce for that extra little oomph of flavour! The mussels are then tossed and steamed in the sauce, where they perform a mutually beneficial exchange. The sauce flavours the mussels and in return the mussels release their juices to flavour the sauce. Huge win-win! My favourite part is soaking up all of that delicious broth with a fresh baguette.
Enjoy!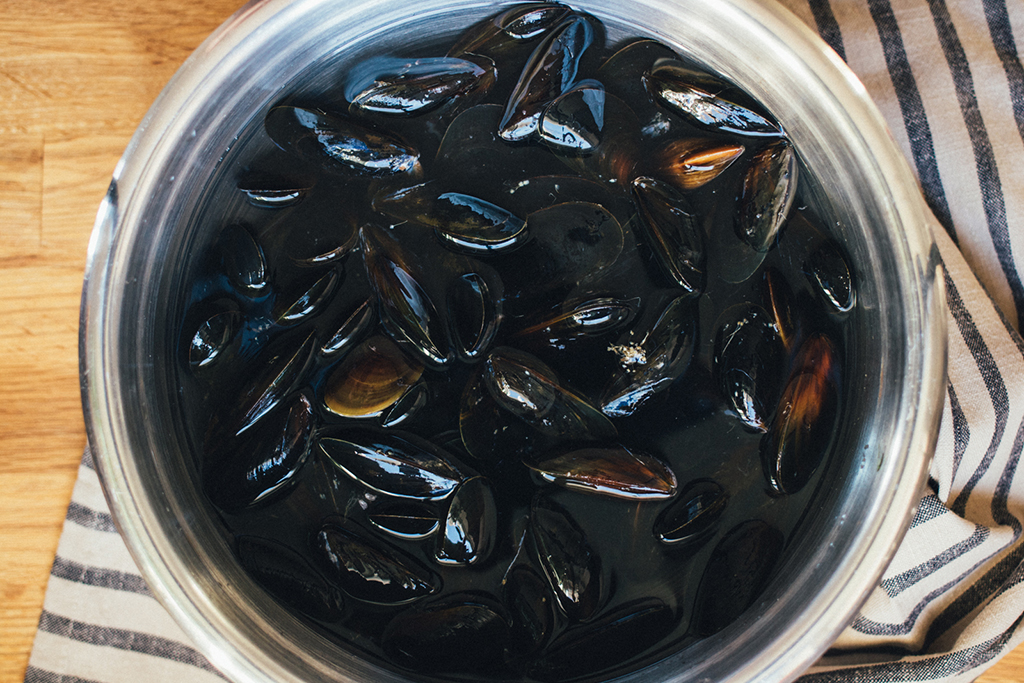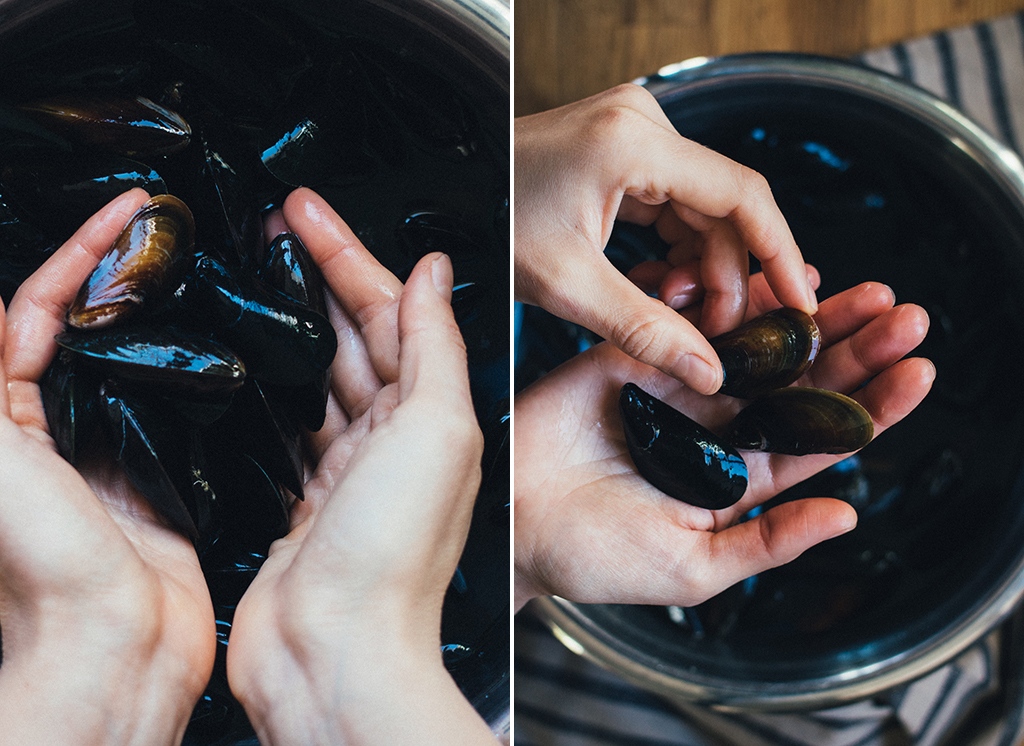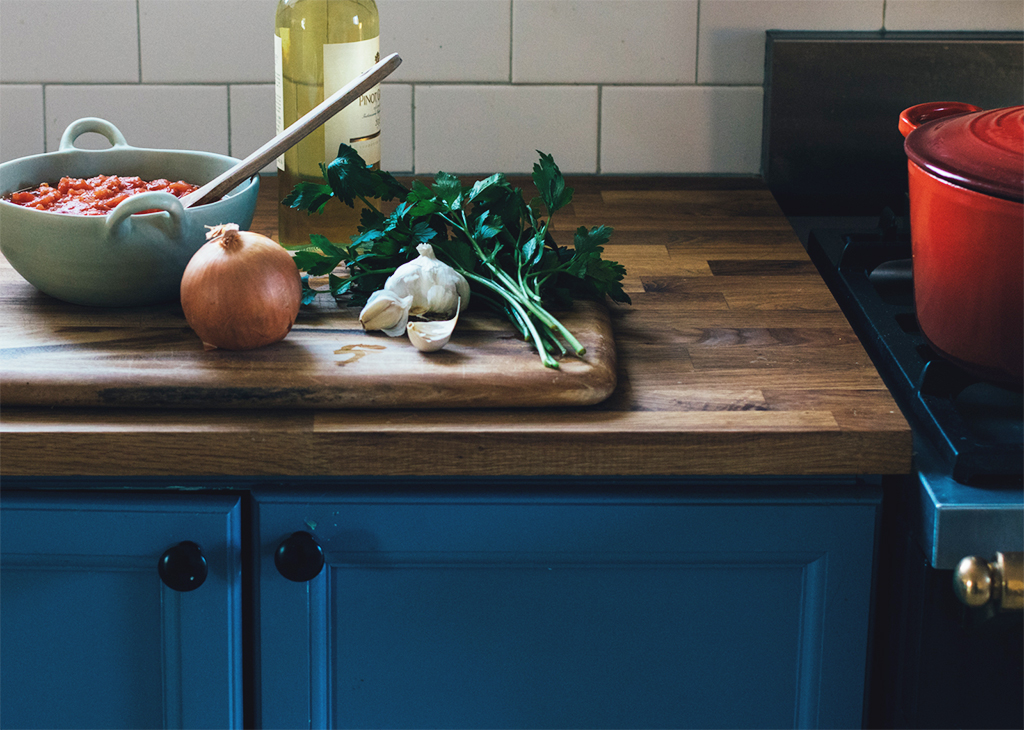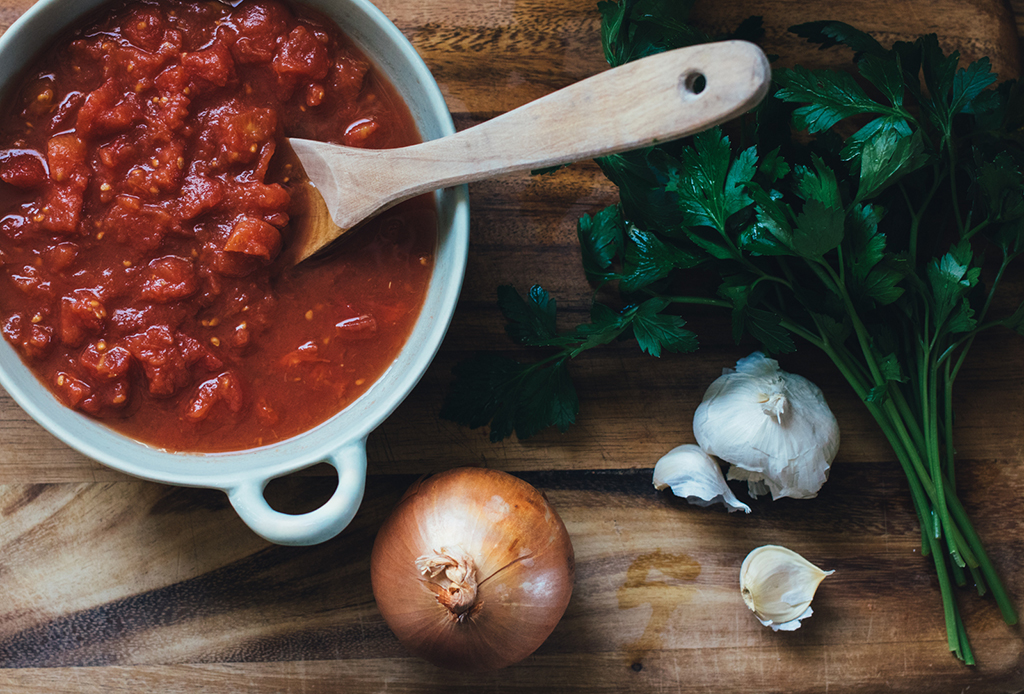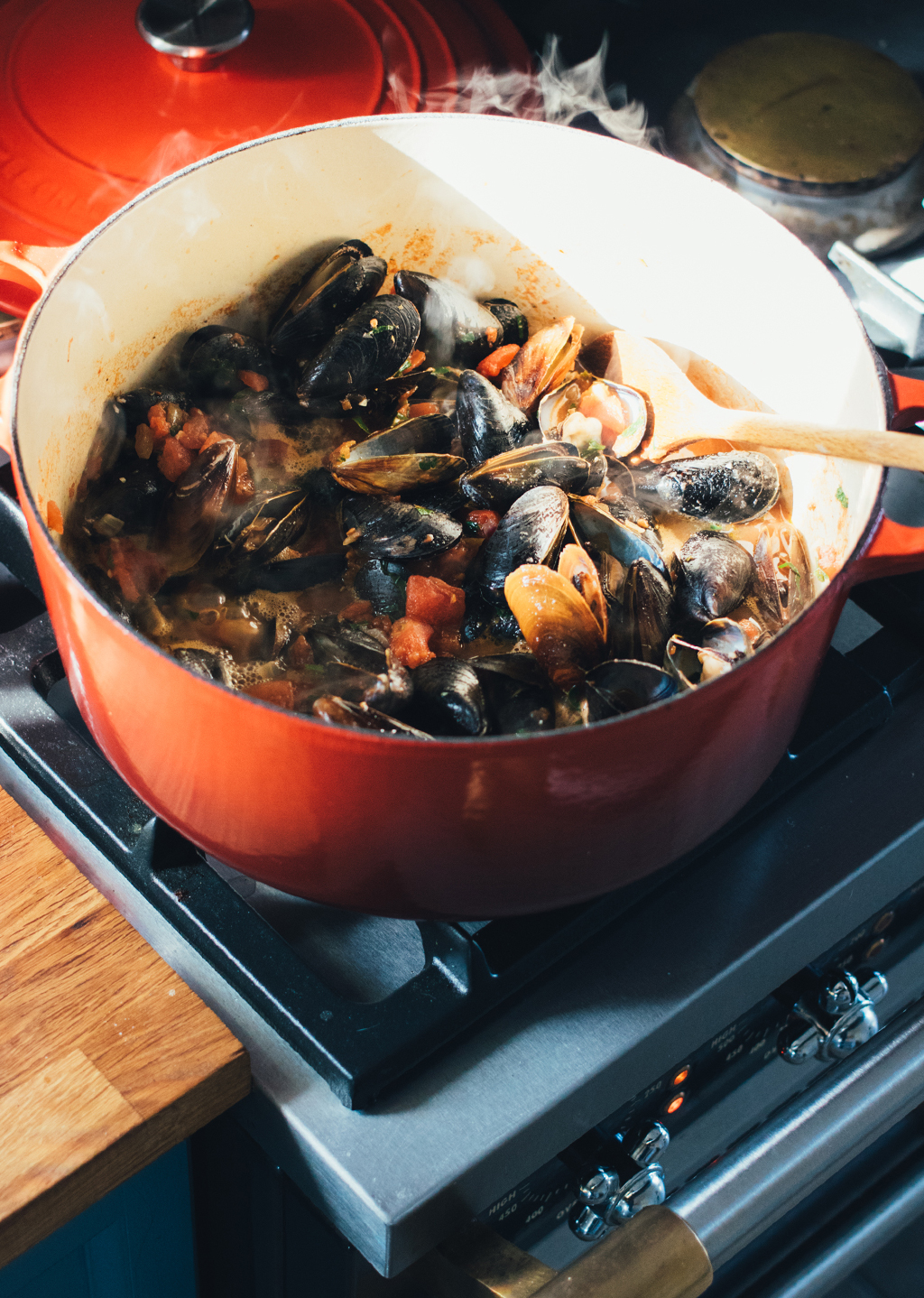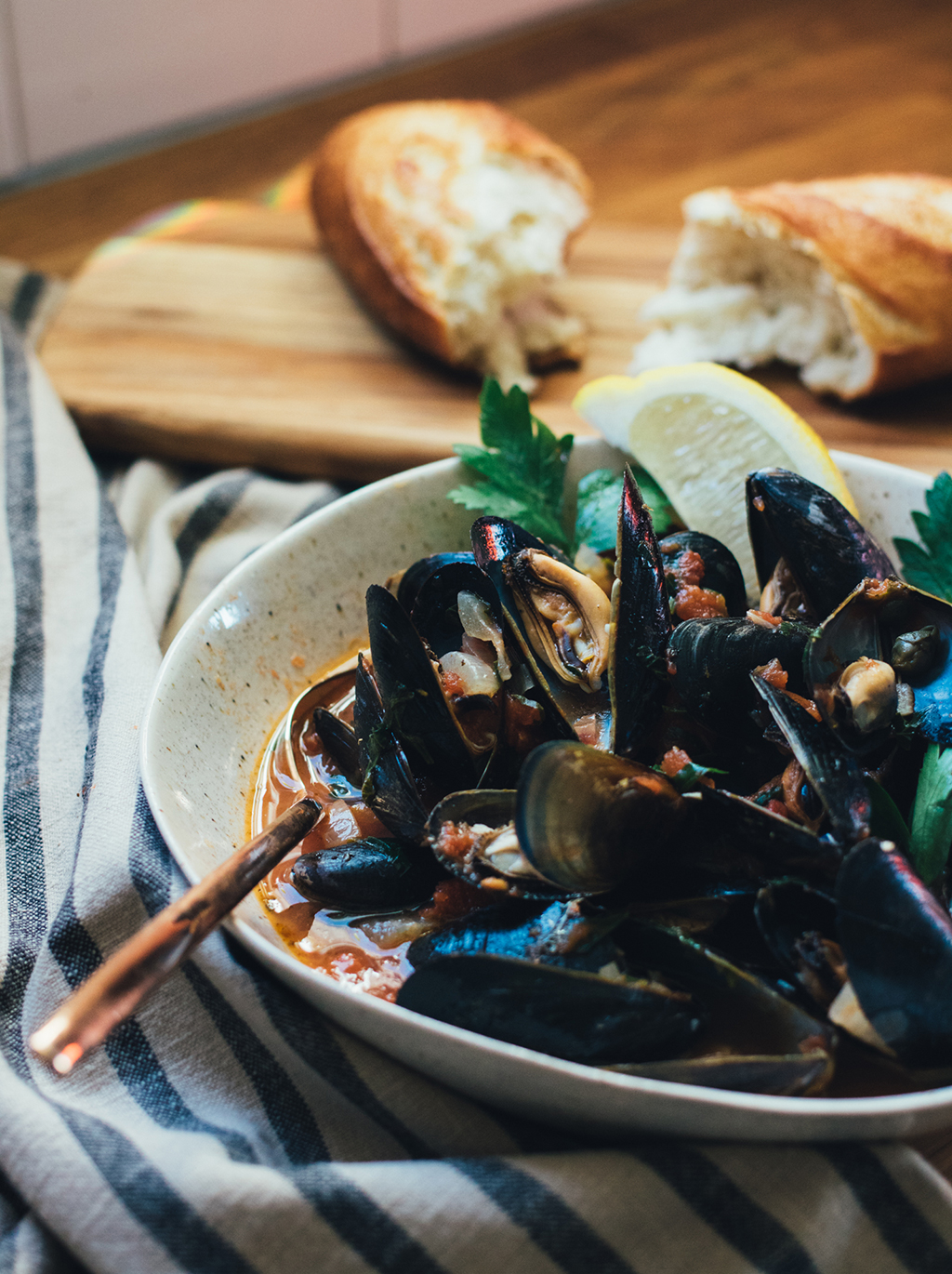 Ingredients
3 lbs mussels
2 Tbsp. butter
1 large cooking onion, diced
1 large clove of garlic, finely chopped or minced
1/2 cup dry white wine
1 28oz can of diced tomatoes
1 Tbsp. capers
half a bunch of parsley, leaves picked and chopped, with a few reserved for garnish
1 tsp. herbs de provence
salt and pepper
lemon wedges
fresh bread
Directions
Submerge the mussels in a bowl of cold water and let them sit for a couple of minutes then drain.
One by one, pick through the mussels and discard any with cracked shells and any that are not tightly shut. Remove any beards or debris and place cleaned mussels in another bowl of cold water. Set aside until ready to cook.
Melt the butter in a large pot over medium heat and add onions, garlic, and a pinch of salt. Sauté for a few minutes until the onions are soft.
Add the wine and increase the heat to medium-high. Simmer for a few minutes to allow the alcohol to evaporate.
Add the diced tomatoes and capers and simmer for about 3 minutes.
Season the sauce with salt and pepper, tasting to adjust. Stir in the parsley.
Drain the mussels, add them to the simmering pot and stir to coat them with sauce.
Cover the pot, slightly reduce the heat, and cook for about 5 - 7 minutes, stirring half way through.
The mussels are done when the majority are open. Cook for a few minutes longer if necessary and discard any mussels that haven't opened.
Serve mussels with remaining parsley leaves, lemon wedges, and fresh bread to soak up the sauce.
https://french-barn.com/blog/food-wine/steamed-mussels
The French Barn - Blog