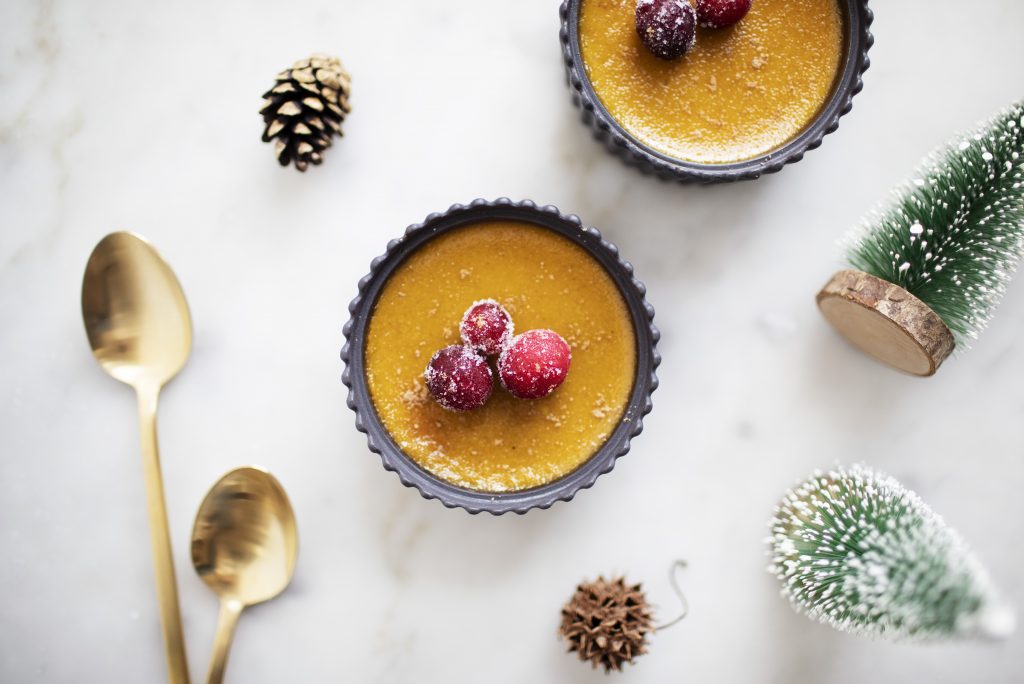 Happy December! Tis the season for all things festive & when the holidays roll around, there is nothing I crave more than a tall glass of eggnog. The cozy spices of nutmeg & cinnamon make for the most festive drink. It is a staple this time of year. If I am not drinking eggnog by the fireplace, I am experimenting & incorporating the flavours into my desserts.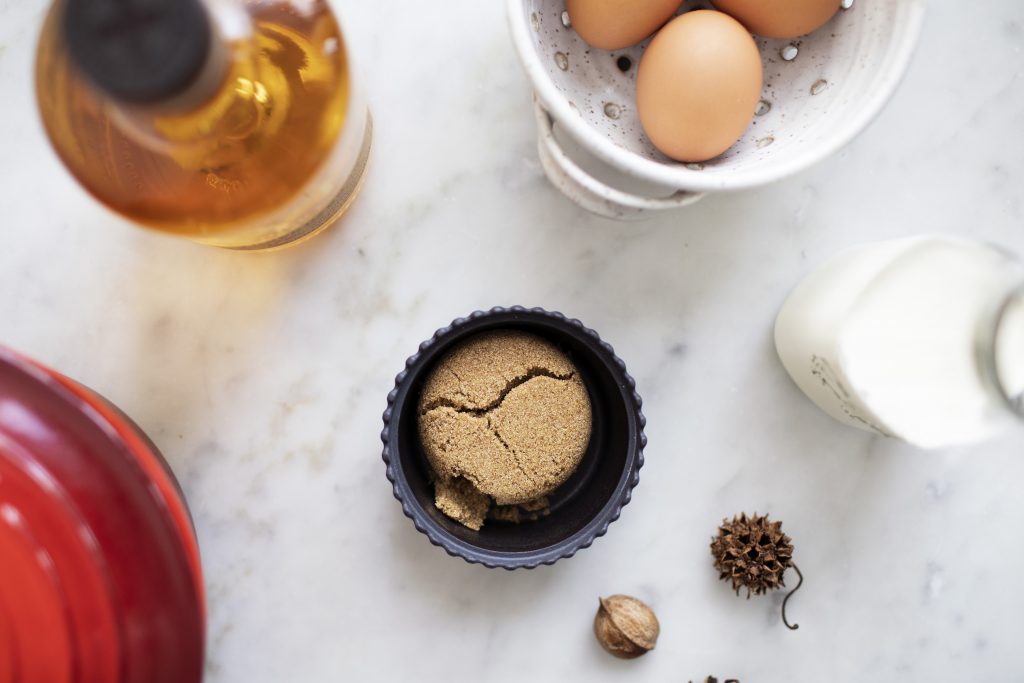 Eggnog is essentially a custard style drink, so it seemed fitting to turn the drink into a pot de creme! This pot de creme features the traditional spices of eggnog, with a bourbon & maple twist. Eggnog is typically made with rum, however I love the caramel undertones the bourbon brings (whiskey works too). If you are not familiar with a pot de creme, it is a classic French custard based dessert. Similar to a creme brûlée (without the burnt sugar topping), a pot de creme is a "pot of cream". It is rich in flavour & creamy in texture.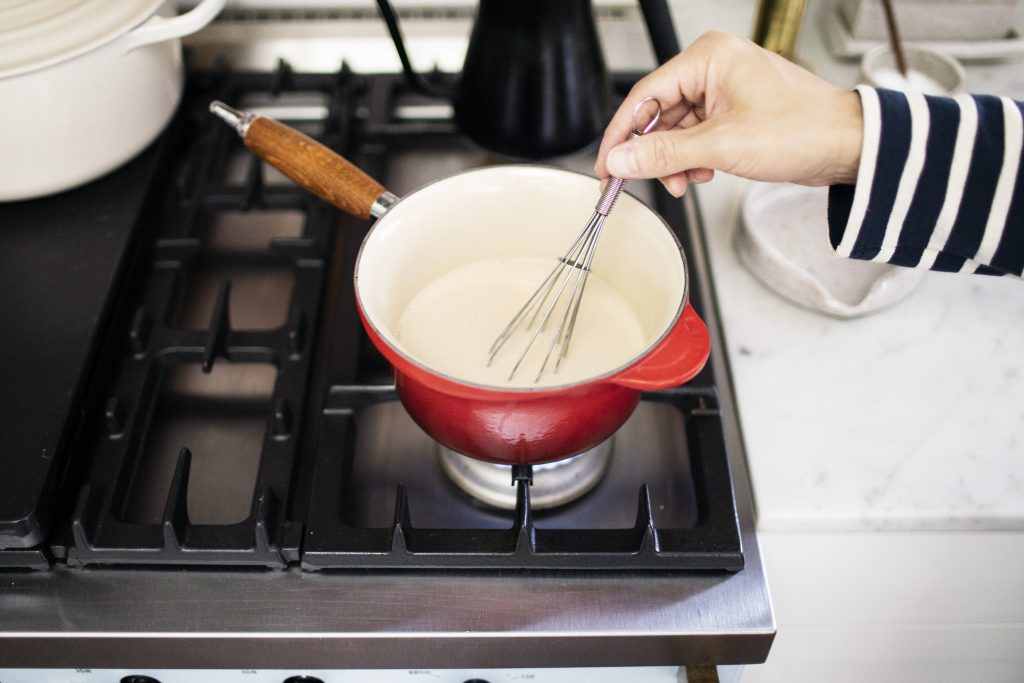 The custard is baked in a water bath to ensure the texture remains smooth. This dessert is a beautiful individually plated dessert as well, perfect for all your holiday entertaining needs! They can be made up to 48 hours in advance & serve chilled. I like to top mine with sugared cranberries (as it looks extra festive), but a dollop of whipped cream or a sprinkle of ground nutmeg will do the trick!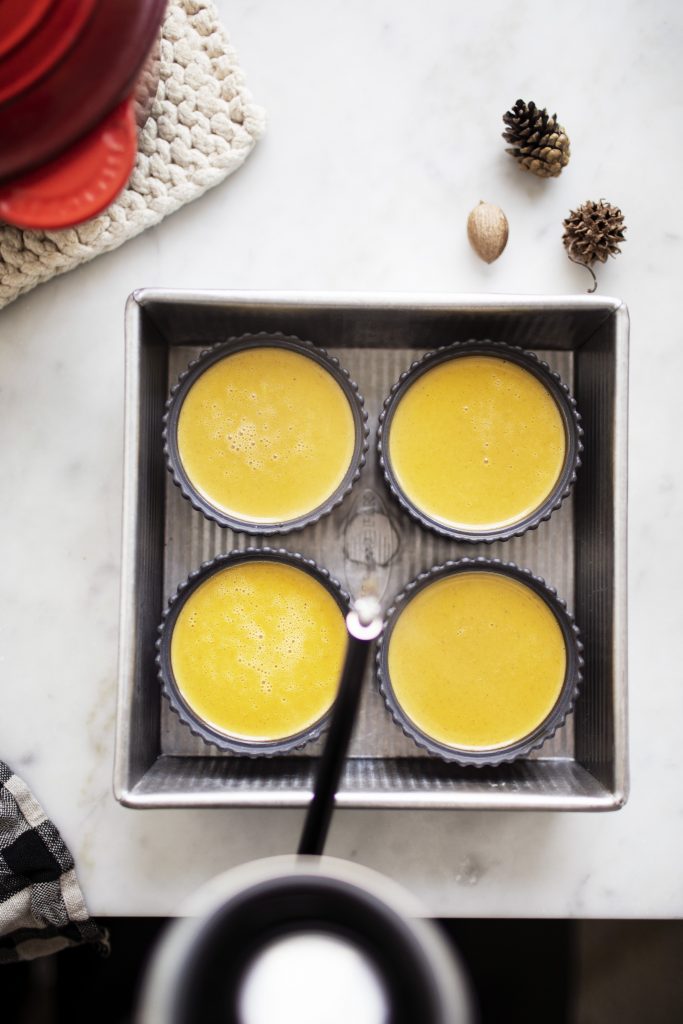 Wishing everyone the merriest holiday season! xo
Ingredients
1 cup heavy cream
1 cup whole milk
1/4 cup light brown sugar, packed
1/4 cup pure maple syrup
5 large egg yolks
1 teaspoon pure vanilla extract
1 tablespoon whiskey or bourbon
1 pinch fine salt
1/2 teaspoon nutmeg, freshly grated
1/2 teaspoon ground cinnamon
Sugared cranberries, for topping
Directions
Preheat oven to 325 degrees. Have a pot of boiling water ready.
In a heavy saucepan over medium heat whisk together the cream, milk, brown sugar & maple syrup. Bring to a gentle simmer.
In a large mixing bowl, whisk together the yolks, vanilla, bourbon, salt, nutmeg & cinnamon.
Slowly temper in the cream mixture to egg mixture, whisking constantly.
Pour the custard through a fine-mesh sieve to ensure filling is silky smooth.
Evenly divide custard amongst 4 to 6 ramekins (depending on desired size). Transfer to a baking dish & pour in the boiling water halfway up. Be sure not to drip any water into the ramekins.
Bake for 35 minutes or until the centre of each custard has set. Carefully remove ramekins from the baking dish & transfer to cooling rack. Let cool to room temperature before refrigerating for a minimum of 2 hours.
Top with sugared cranberries & a sprinkle of nutmeg before serving. Enjoy!