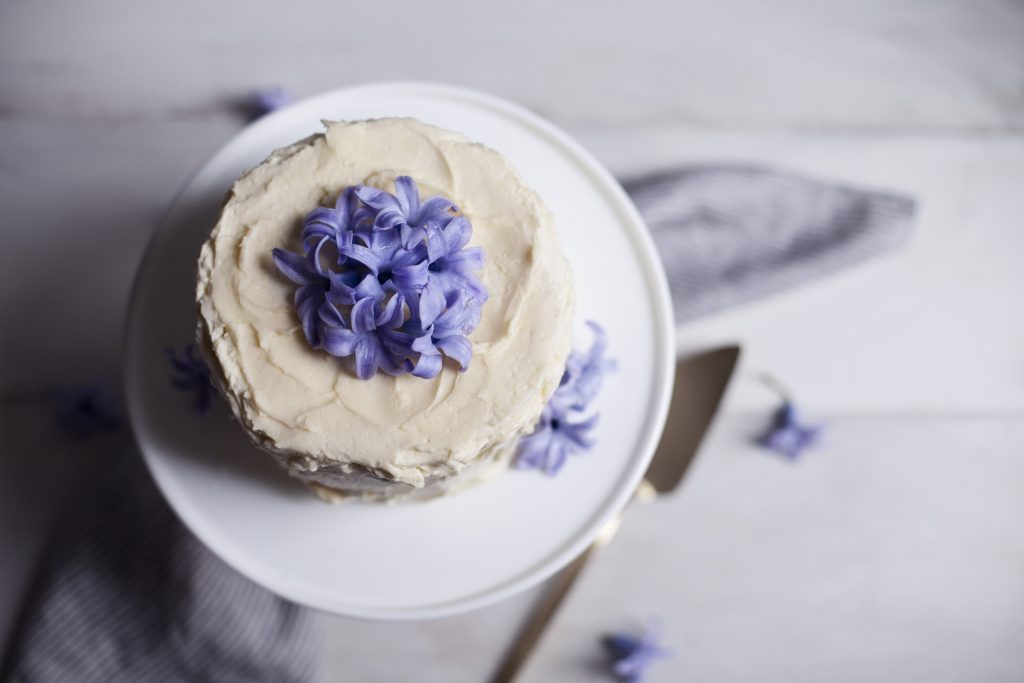 Happy May! If there is one holiday that stands out most to me in the Spring time, that holiday is Mother's Day. It calls for spoiling mom with breakfast in bed, a bouquet of fresh flowers & desserts galore. Something I always loved doing as a kid as like most mothers out there, my mom deserved the best!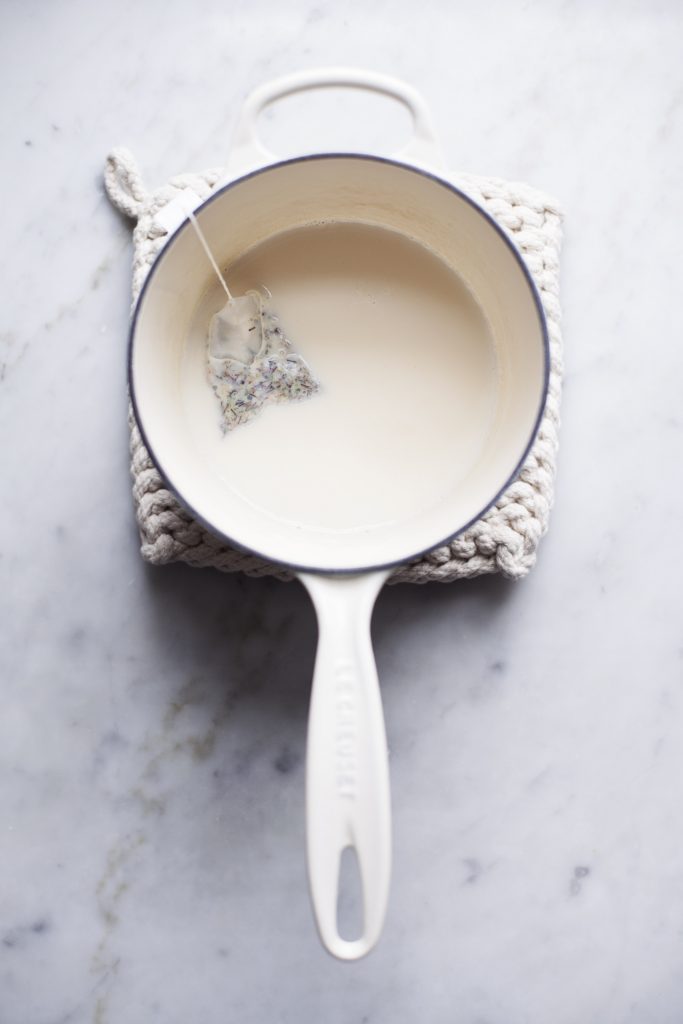 My breakfast became increasingly fancier as I grew older, as did my cakes. For this year's Mother's day, I have opted to make a cake that combines two of her favourite things: tea & fresh flowers. It is not often you see chamomile tea baked into a dessert, but it is such a dainty & beautifully scented tea. I used Smith Tea's No. 67 which is called "Meadow". An herbal infusion of golden Egyptian chamomile flowers, hyssop, Cape rooibos, rose petals & linden flowers. I always bake with my favourite loose leaf teas as I find the flavours come through much stronger. However, this recipe will work with any variety of tea that you fancy!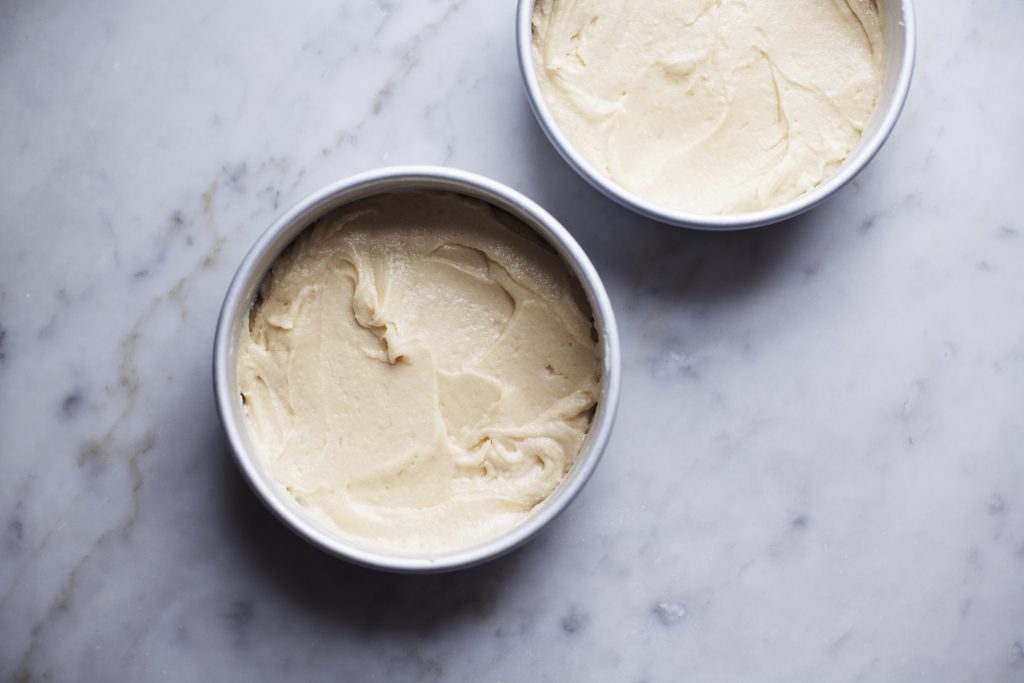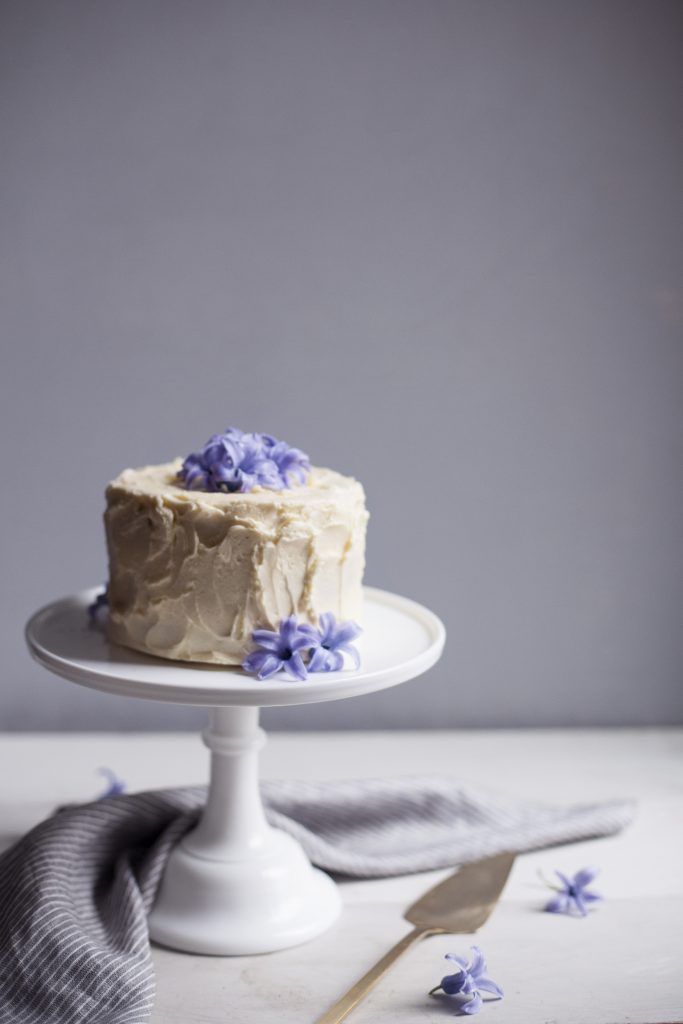 To decorate this cake, I made a Swiss meringue buttercream and picked freshly bloomed flowers from the garden. I love to decorate my cakes with flowers as they result in a beautiful cake every time. While I don't have fresh chamomile growing in the garden (yet), you could also decorate with fresh chamomile flowers too! The Swiss meringue is so smooth and silky to work with and offers a much lighter-tasting frosting compared to a classic American buttercream. Don't be intimidated by this type of frosting, I promise it is just as easy to whip as any other frosting is!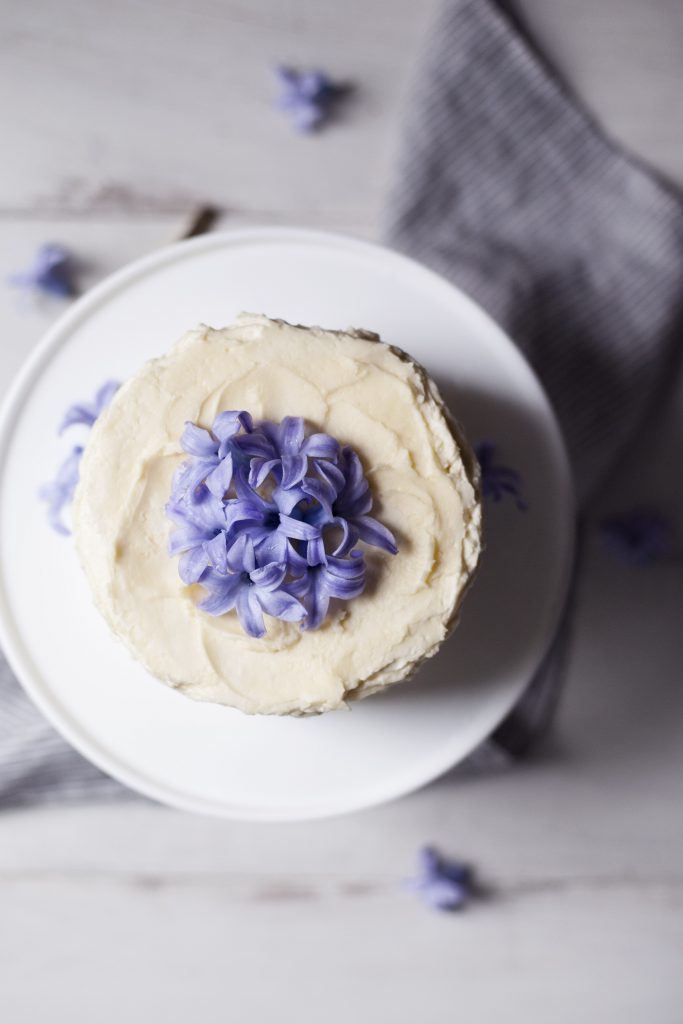 Have a lovely Mother's Day everyone!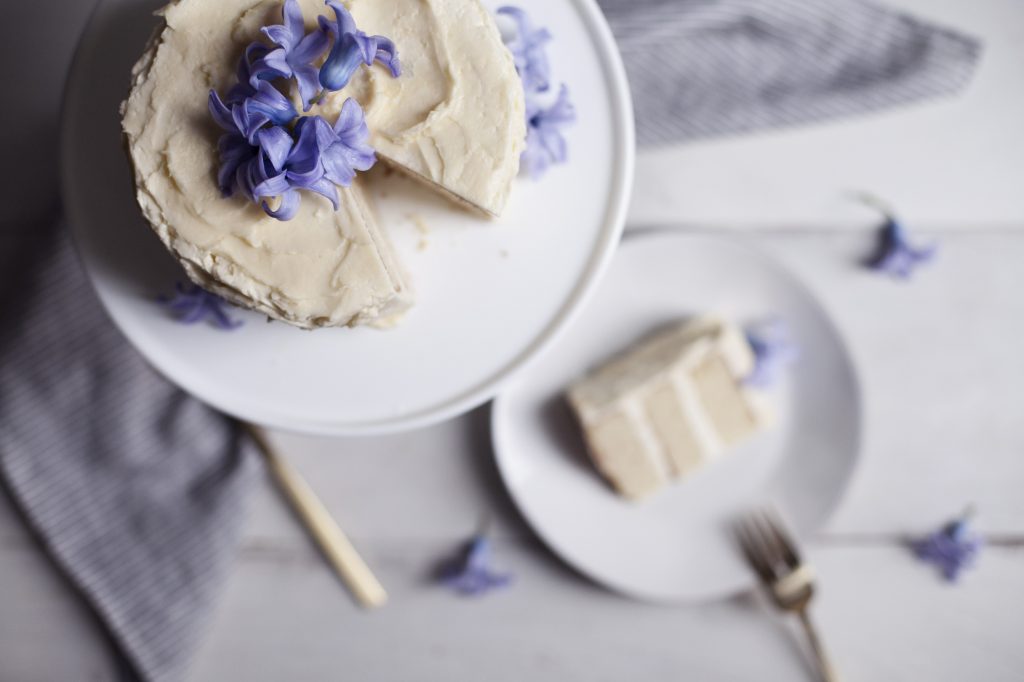 Ingredients
Chamomile Cake:

1 chamomile tea bag (I use Smith Tea's)
1 cup whole milk
1 cup unsalted butter, softened
1 1/4 cup white sugar
3 large eggs
1 teaspoon pure vanilla extract
2 1/4 cups all purpose flour
2 teaspoons baking powder
1 teaspoon salt

Swiss Meringue Buttercream:

5 large egg whites, room temperature
1 cup white sugar
1 pinch sea salt
2 cups unsalted butter, softened
1 teaspoon pure vanilla extract
Directions
Chamomile Cake:

Place the tea bag and whole milk in a sauce pan over medium heat and let simmer for five minutes. Do not allow the mixture to come to a boil. Remove from heat and let steep covered until room temperature.
In the bowl of a stand mixer fitted with the paddle attachment cream the butter and sugar. Add in the eggs one at a time followed by the vanilla extract.
In a separate mixing bowl sift together the flour, baking powder and salt.
Alternate between adding the flour mixture and tea milk to the stand mixer. Beat until smooth.
Evenly divide batter between three greased 6-inch cake pans or two greased 8-inch cake pans.
Bake at 350 degrees for 20 minutes, or until the cakes bounce back to touch. Let cool while you prepare the frosting.

Swiss Meringue Buttercream:

Prepare a double broiler over medium heat on the stove top. Add the egg whites and sugar to the pan. Whisk constantly until the sugar dissolves. The egg whites should remain warm to touch. Remove from heat and let come to room temperature.
Add the egg white mixture to the bowl of a stand mixer fitted with the whisk attachment. Beat until stiff peaks are formed and add the pinch of salt.
Switch the whisk attachment to the paddle attachment and slowly add the butter a tablespoon or two at a time. Finish off with vanilla and beat until frosting is light and fluffy.
Decorate cakes as desired and top with fresh flowers or fresh fruit!
https://french-barn.com/blog/food-wine/desserts/swiss-meringue-chamomile-tea-cake
The French Barn - Blog