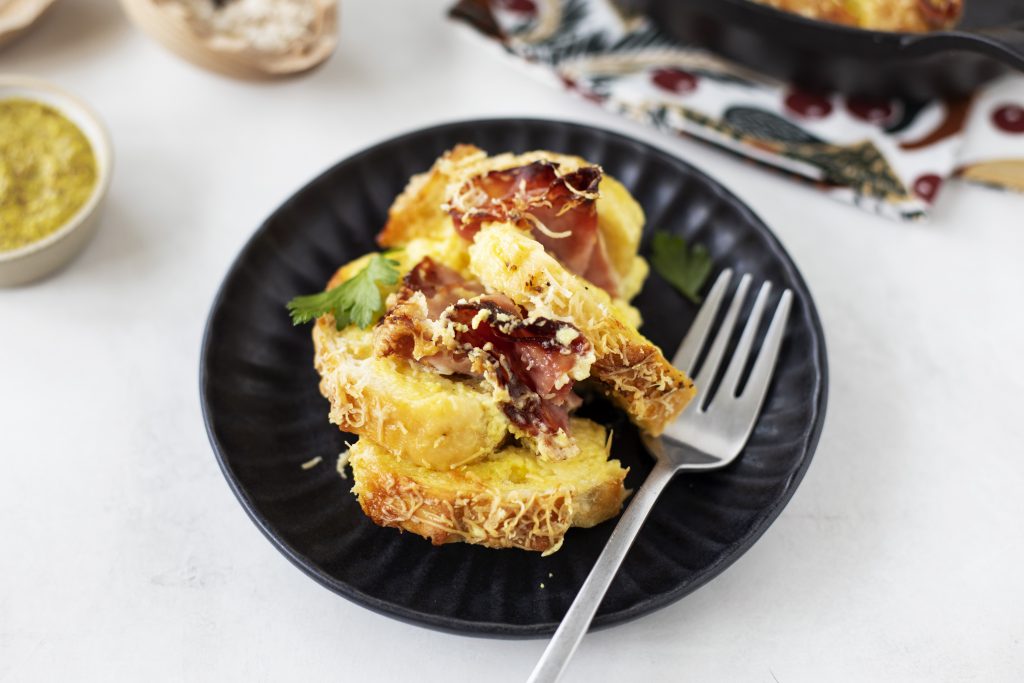 Nothing says comfort more than a recipe loaded with gooey cheese & crispy French bread. This winter season I made my simple baked casserole version of the classic croque-monsier sandwich. If you aren't familiar with the traditional recipe, it is a hot ham & cheese sandwich (typically gruyère or swiss) with the bread dipped into beaten eggs before pan frying on each side. Like a grilled cheese meets French toast!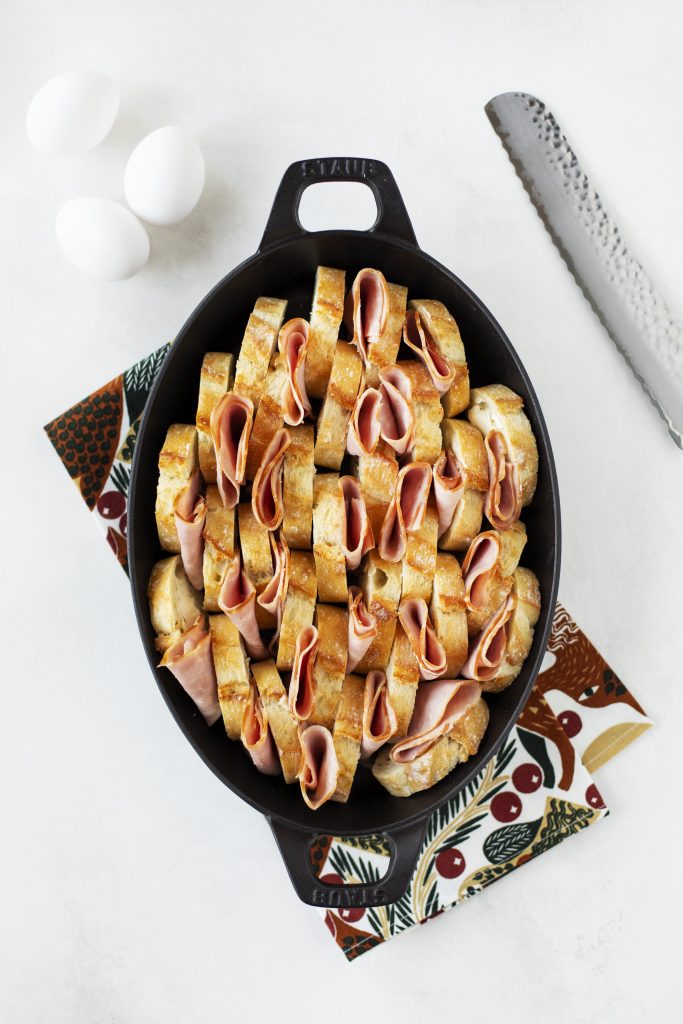 This casserole puts all that goodness into one dish with a dijon & garlic flavoured custard as the base. It is hearty enough to serve for any meal of the day and can be prepared up to 24 hours in advance before baking! Be sure to use a quality French bakery style baguette & allow the bread to go stale for a day. Using a day old baguette instead of fresh will ensure the custard gets soaked up.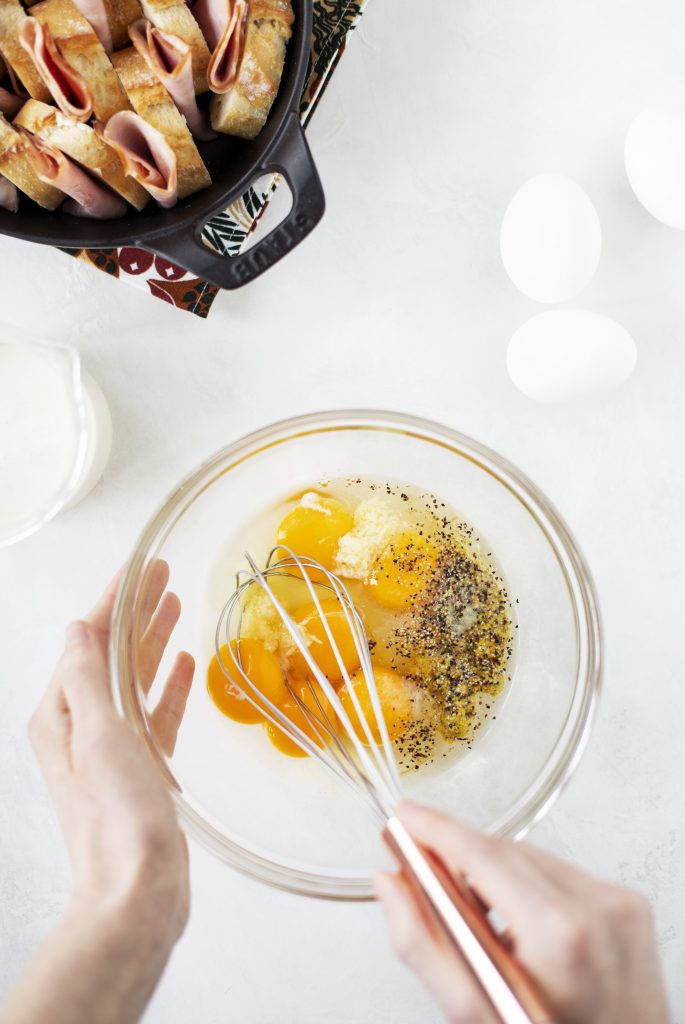 For the mustard I like to use a strong dijon, but whole grain mustard will work as well. Do not use the standard yellow mustard as it is much more acidic & does not provide the same flavour a dijon or whole grain mustard would.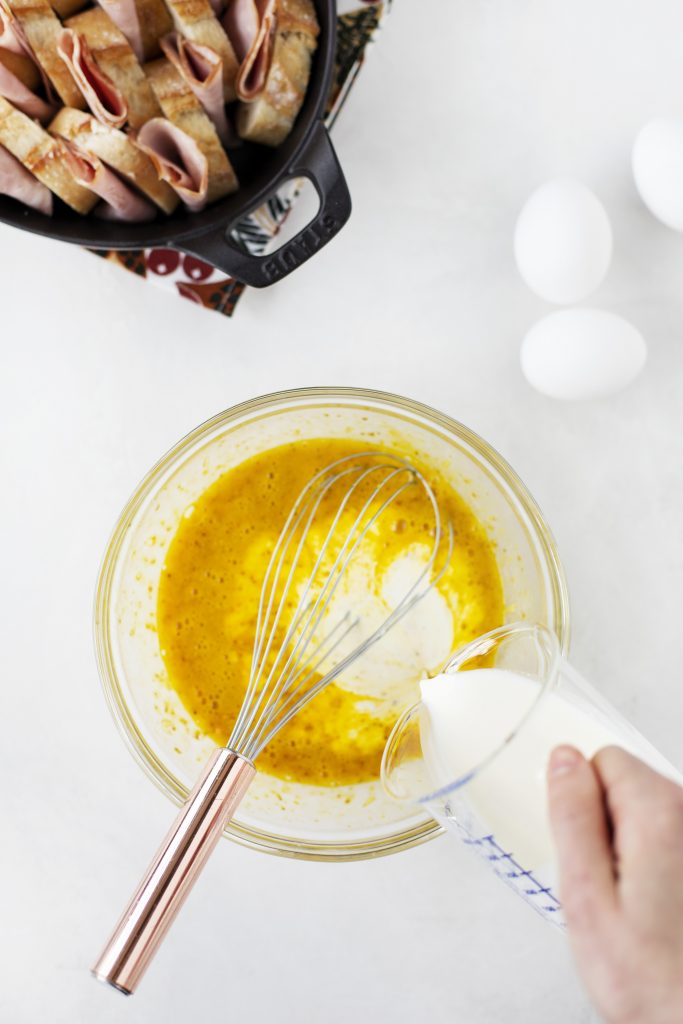 For serving, you can enjoy it as is or serve with an extra side of dijon for those who love mustard as much as I do. I used a quality maple deli ham, as I love how the sweetness pairs with the savoury mustard custard & cheese!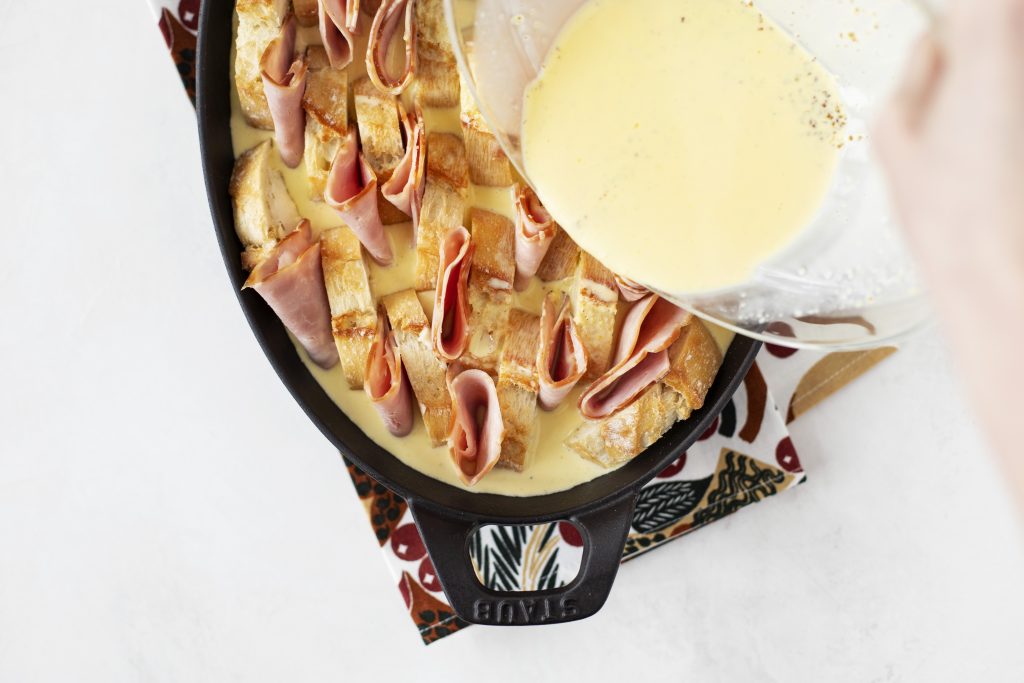 With a dish as good as this, bring on the snow days! I can't wait to dive in, and for you to make this too.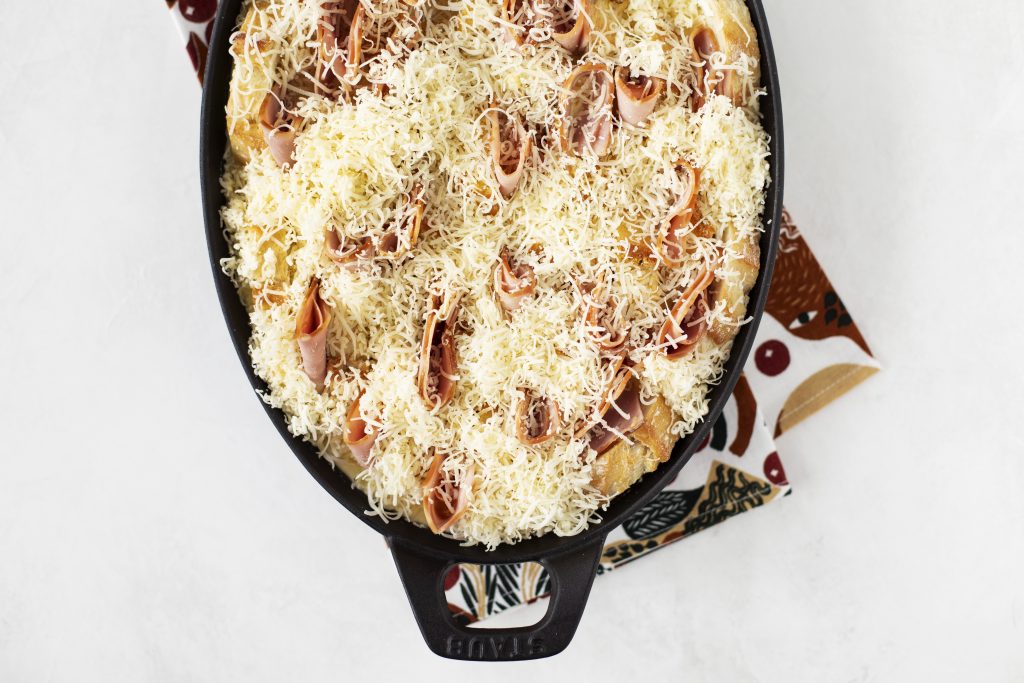 Cheers!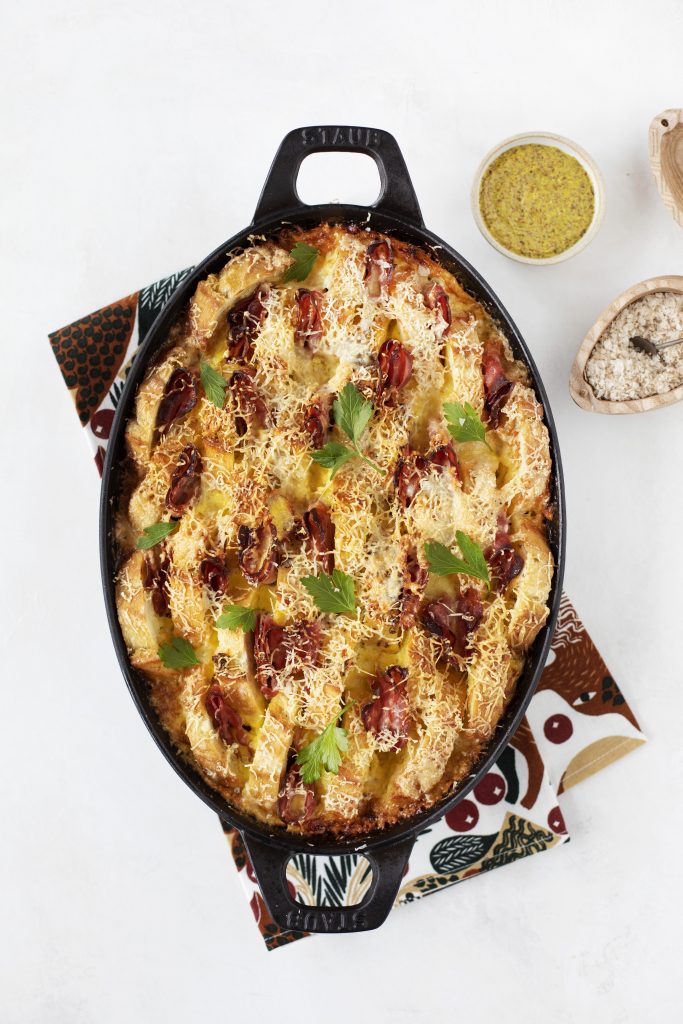 Croque-Monsieur Breakfast Bake
Prep: 15 minutes
Bake: 40 minutes
Serves: 6
Ingredients:
3 tablespoons unsalted butter, room temperature
1 stale french baguette, sliced into 1/2 thick pieces
200 grams quality deli ham, thinly sliced
2 cups whole milk
1 cup whipping cream
3 large eggs
3 large egg yolks
2 cloves of garlic, grated
2 tablespoons dijon mustard
1 pinch ground nutmeg
Salt & pepper, to taste
2 cups gruyere cheese, freshly grated
1/2 cup parmesan cheese, freshly grated
Fresh herbs, to garnish
Directions:
Preheat oven to 325(f) degrees & grease a 9 by 12-inch baking dish.
Lightly butter each side of the baguette slices & transfer to the prepared baking dish in an overlapping staggered pattern.
Slice the deli ham in half lengthwise & fold each piece into quarters. Place the ham slices between each slice of baguette.
In a large mixing bowl whisk together the milk, cream, eggs, egg yolks, garlic, dijon, nutmeg, salt & pepper until well combined.
Pour mixture evenly into the baking dish. Top with gruyere & parmesan cheese. Let stand for 15 minutes before baking to allow the baguette to soak up the custard.
Bake for 40 to 50 minutes, until the custard has set. Let stand for 15 minutes before garnishing with herbs & serving.