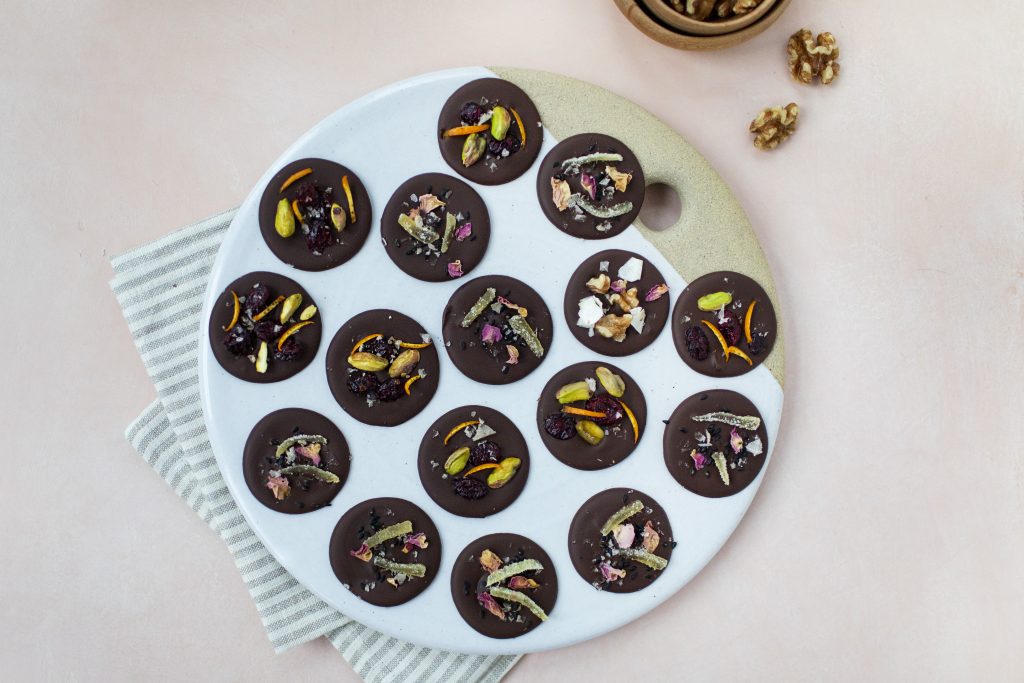 Happy holiday season! I am sharing a beautiful, yet (super) simple traditional French Christmas confection. There are almost no rules when it comes to making these chocolate mendiants. You can use dark chocolate or milk chocolate as the base. You can keep the toppings as simple or as complicated as you like. I prefer to create a variety of toppings to package up in cute chocolate boxes & gift for the holidays.
This is one of those no-recipe recipes where you just have to follow a melt, drop & top method. To ensure the chocolate does not burn when you melt it, use a double broiler and keep the heat on low. Also, with the chocolate being the base to the recipe I recommend using a high quality bar of chocolate. Do not use baking chocolate or chocolate chips for this recipe. When making something with so few ingredients, using quality ingredients is best.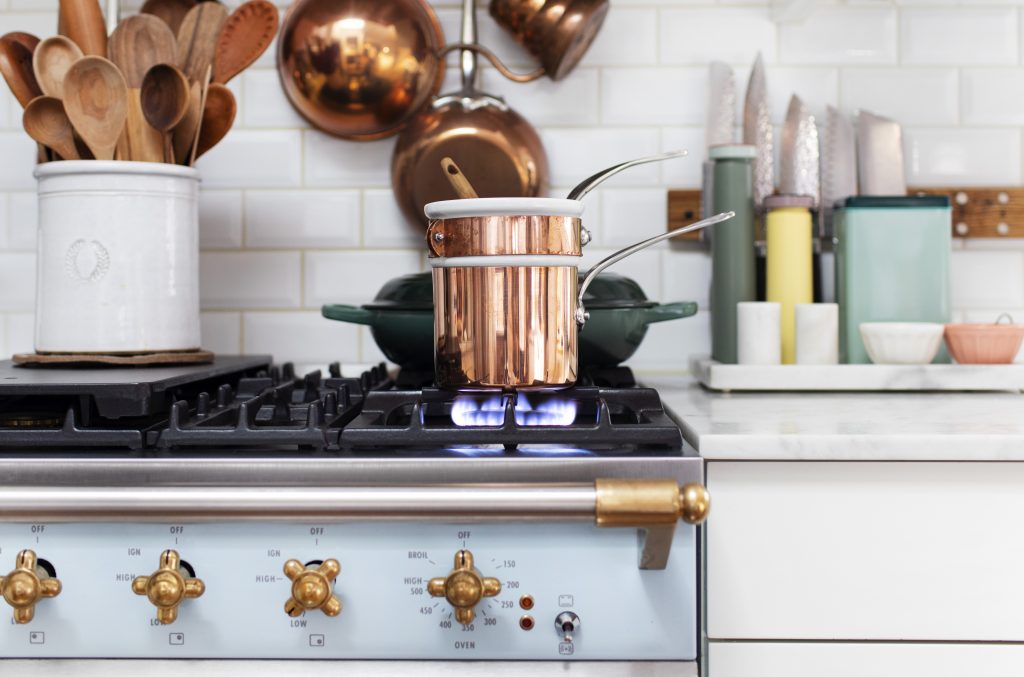 To create evenly sized rounds I used my macaron baking sheet as a guide. However, you can also trace out small circles on parchment paper OR even just freehand them to make each mediant unique. Sharing my favourite combinations of toppings below, but feel free to get creative and add your own spin! I can't wait to see the combinations you come up with.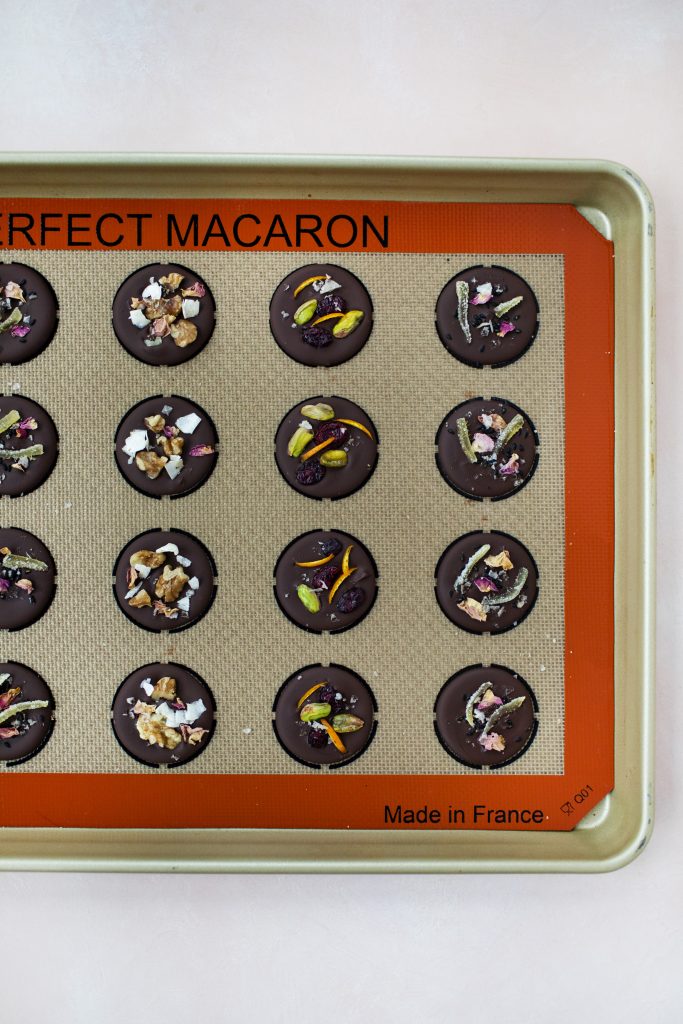 ONE: Pistachio, dired cranberries, orange peel & flaked salt.
TWO: Sesame seeds, candied ginger, rose petals & flaked salt.
THREE: Toasted walnuts, coconut, rose petals & flaked salt.
French Chocolate Mediants
Ingredients
200 grams quality dark or milk chocolate
Sesame seeds, to garnish
Candied ginger, to garnish
Dried rose petals, to garnish
Candied orange peel, to garnish
Dried cranberries, to garnish
Pistachios, to garnish
Walnuts, to garnish
Coconut, to garnish
Flaked salt, to garnish
Directions
Using a double broiler over low heat, melt the chocolate until smooth. Transfer the chocolate to a measuring glass with a spout & pour onto a parchment line baking sheet in small rounds. Swirl the melted chocolate into circles using a chop stick or tip of a spoon.
Working fast top the chocolate with your desired combinations of toppings. Transfer baking sheet to the fridge for 15 minutes to allow the chocolate to set & enjoy!