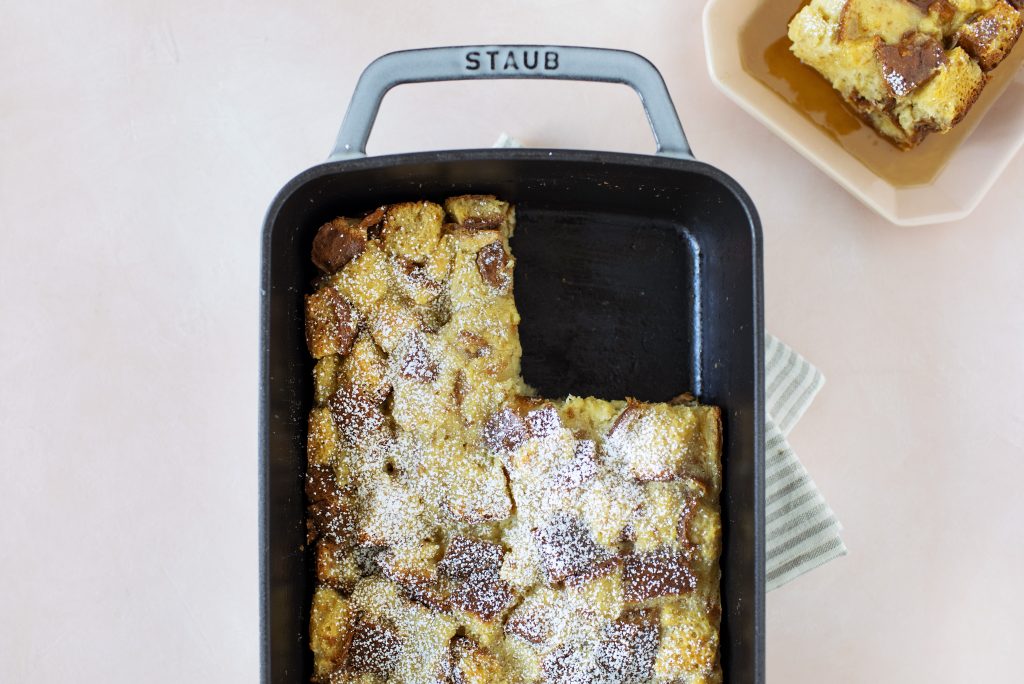 Growing up, bread pudding was one of my favourite desserts. As it wasn't something my mom often made, seeing it on a dessert menu was always a treat! As a bread lover it doesn't get much better than bread baked in a sweet custard sauce. This is an upscale version using brioche bread as the base & a homemade maple caramel sauce for serving. Regular caramel works too!
Brioche bread is a French style bread that incorporates eggs & butter. It is a very rich & tender bread, making it perfect for bread pudding. Look for this at your local bakery for the best results.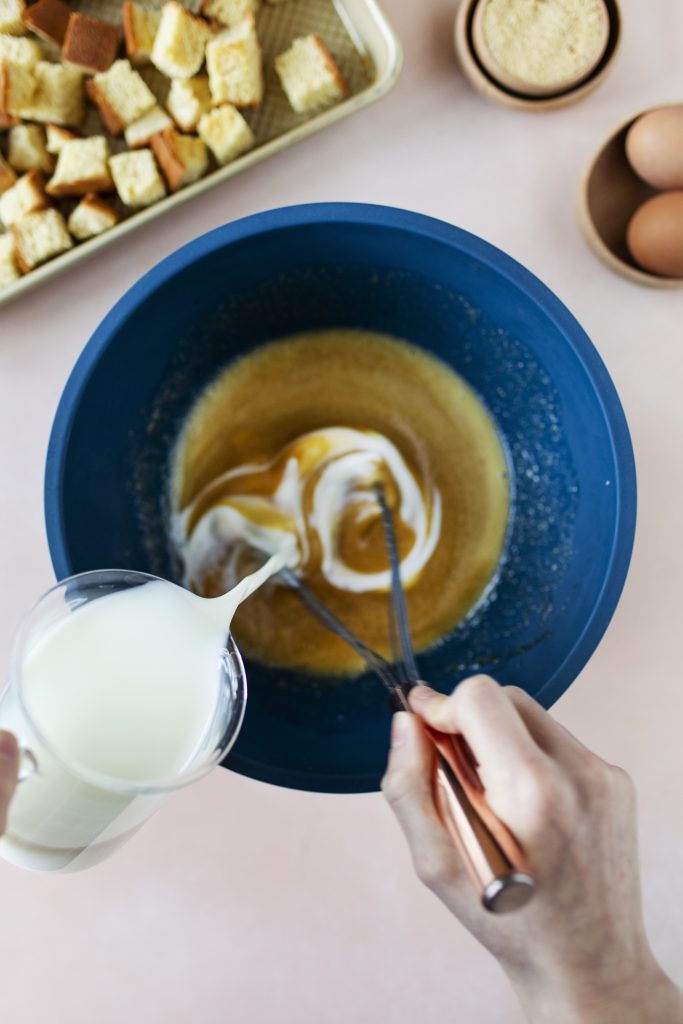 This recipe also uses buttermilk instead of regular milk or cream as often seen in bread pudding. The buttermilk lends a little bit more flavour to the custard & the tang of the buttermilk goes perfectly with the sweetness of the brioche.
Lastly, I like to keep my bread puddings simple to allow the bread to really be the star. But feel free to add your favourite mix-ins! Chopped walnuts, raisins or dark chocolate chips are all wonderful additions.
Happy baking! Time for a slice.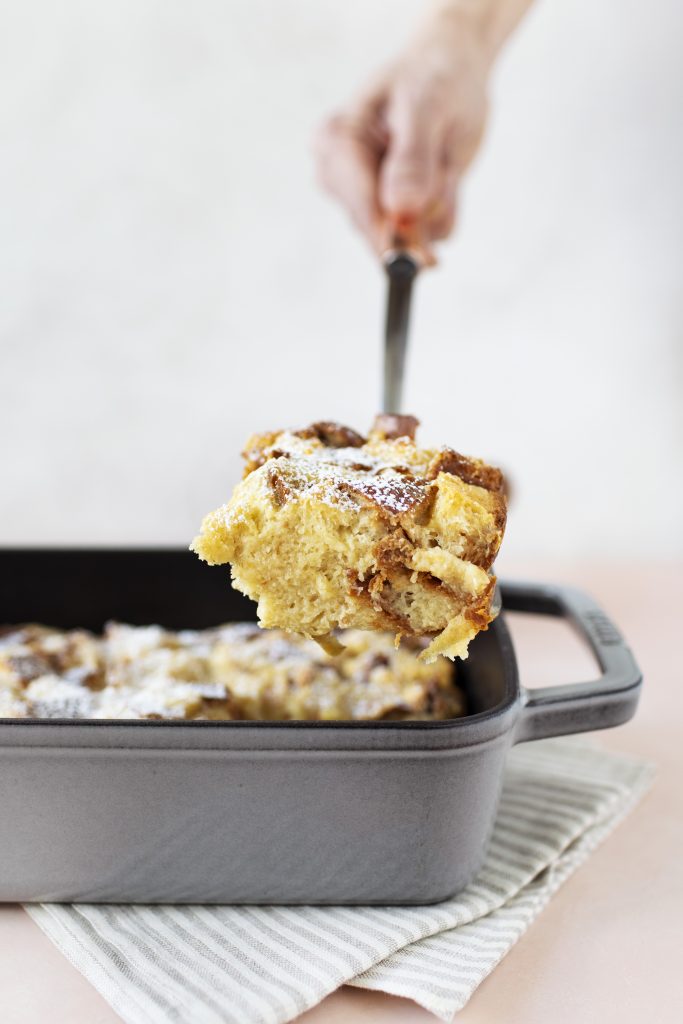 Brioche Bread Pudding with Maple Caramel Sauce
For the bread pudding:
Ingredients:
1 loaf of day old brioche, cut into 1/2-inch cubes (about 6 to 7 cups)
2 1/2 cups buttermilk
3 tablespoons unsalted butter, melted
3/4 cups light brown sugar, loosely packed
4 large eggs, whisked
2 teaspoons pure vanilla extract
1/2 teaspoon fine salt
For the maple caramel sauce:
1/2 cup pure maple syrup 
2 tablespoons brown sugar
2 tablespoons unsalted butter 
2 tablespoons heavy cream 
Directions
For the bread pudding:
Line a baking sheet with parchment paper & preheat the oven to 350(f) degrees. Add the cubed bread in a single layer & toast until golden, about 10 minutes. Let cool to room temperature.
In a large mixing bowl whisk together the milk, butter, brown sugar, eggs, vanilla & salt. Add the bread & toss to coat.
Transfer to a buttered 9 by 12 baking dish & let stand for a minimum of 30 minutes to allow the custard to soak into the bread.
Bake at 350(f) degrees for 45 to 50 minutes, until cooked throughout. Cool for 10 minutes before serving. Drizzle with maple caramel & enjoy!
For the maple caramel sauce:
Just before serving prepare the caramel. In a saucepan over medium heat whisk together the maple syrup & brown sugar. Bring to a boil & reduce heat. Continue cooking for 2 minutes.
Remove from heat. Whisk in the butter & heavy cream. Set aside until ready to use.