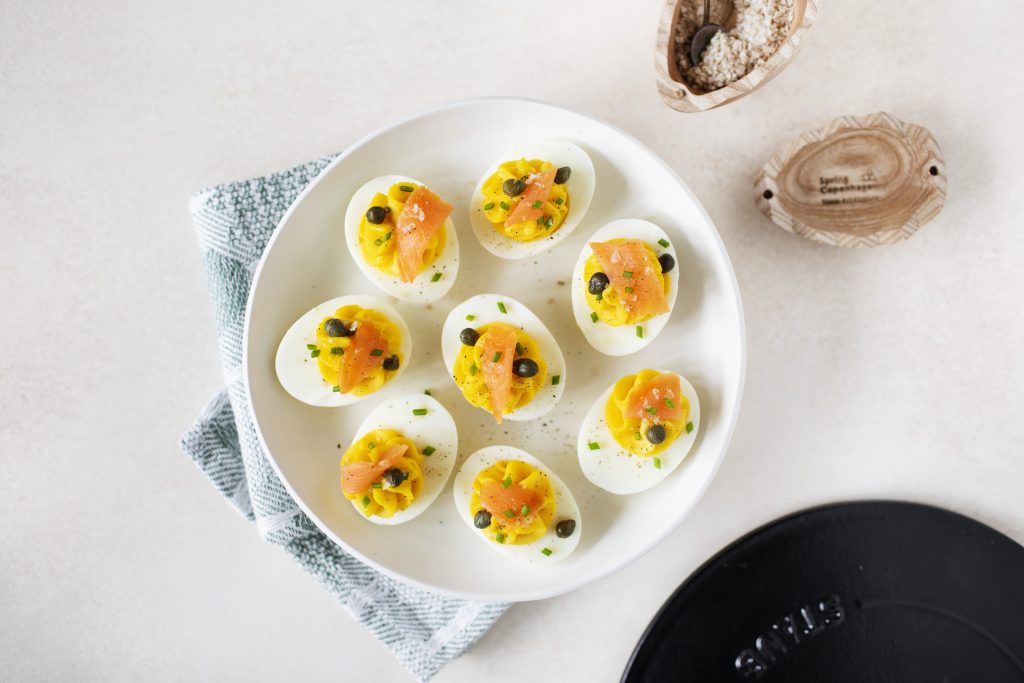 Oeufs Mimosa also known as Devilled Eggs are a wonderful appetizer to celebrate the arrival of spring! This version is topped with smoked salmon & capers for a twist on a classic dijon devilled egg.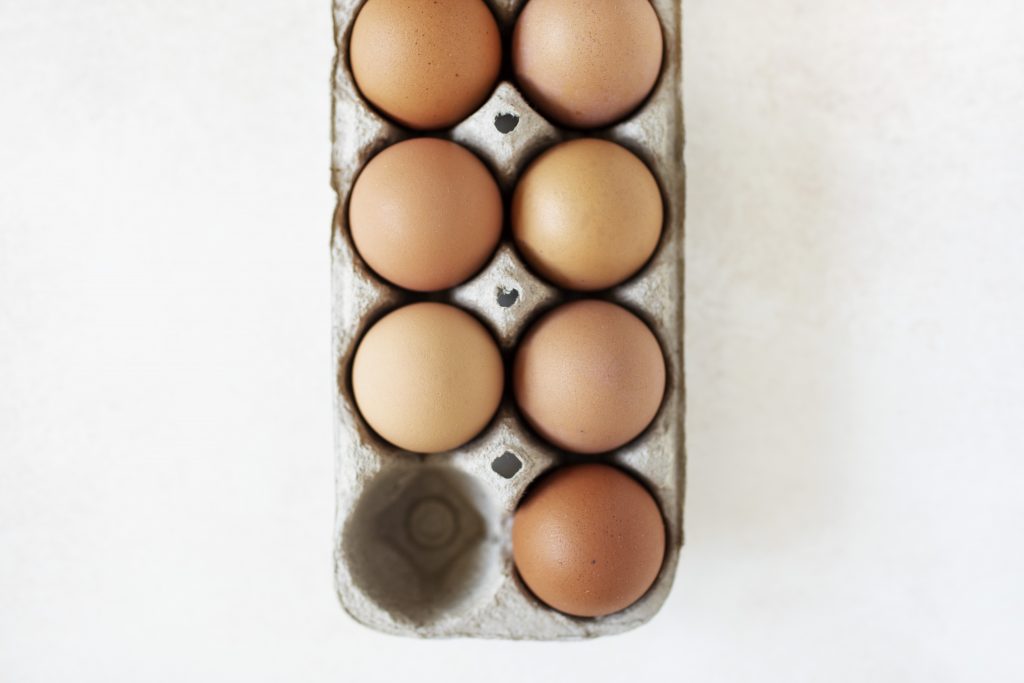 The trickiest part of this recipe is peeling the hard boiled eggs, but I have a few tricks to ensure the egg comes out perfect every time. Simply roll the cooled hard boiled egg on the counter to gently crack the shell. Once the shell has loosened submerge the egg into cold water to peel back the shell. This trick will ensure the egg whites remain (almost) perfect.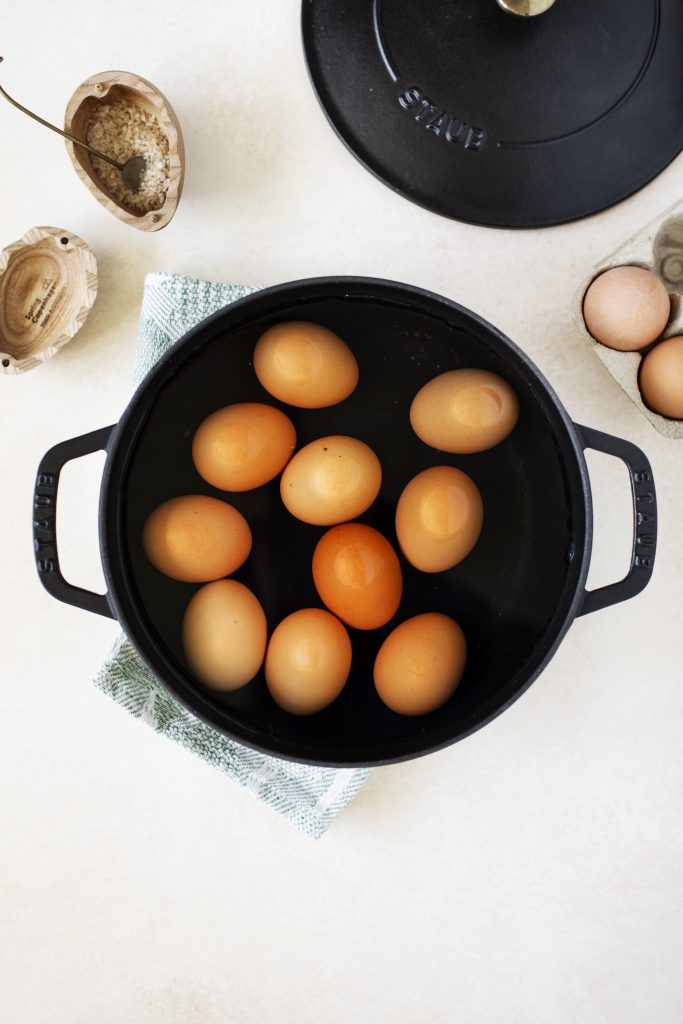 Another suggestion when making devilled eggs is to pipe the filling. Although this step isn't necessary & the filling can simply be spooned back in, the presentation of piping the yolk mixture is worth the extra effort.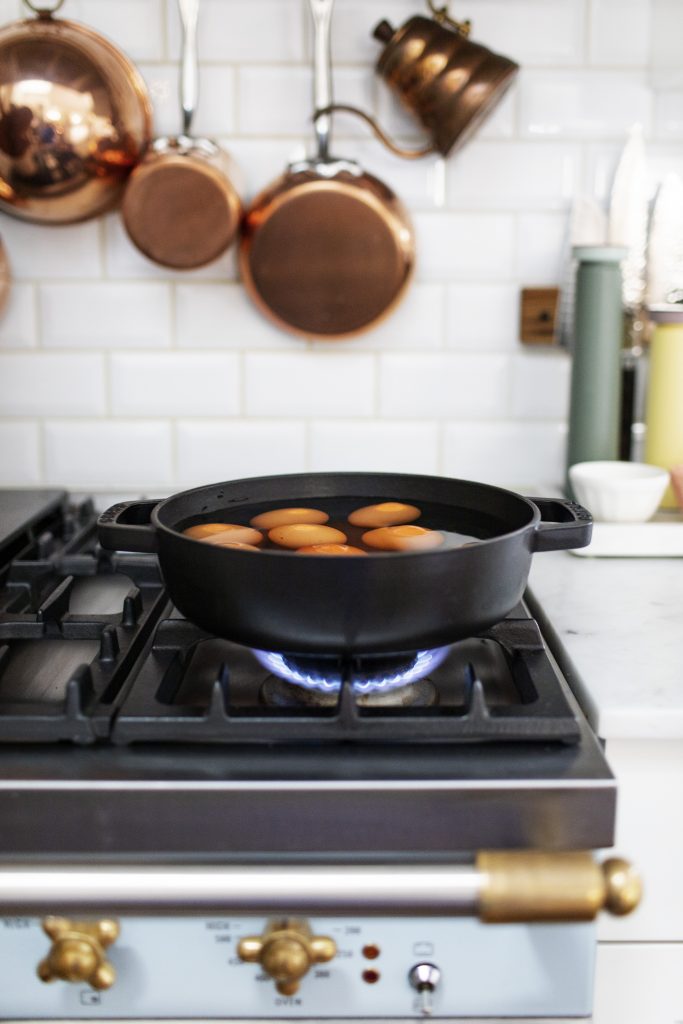 Lastly, the salmon adds a wonderful smokey flavour & the capers add a bite of tartness. I also like to finish things off with a smoked flaked salt, but any pinch of salt will do the trick. If you prefer your devilled eggs plain, that works too!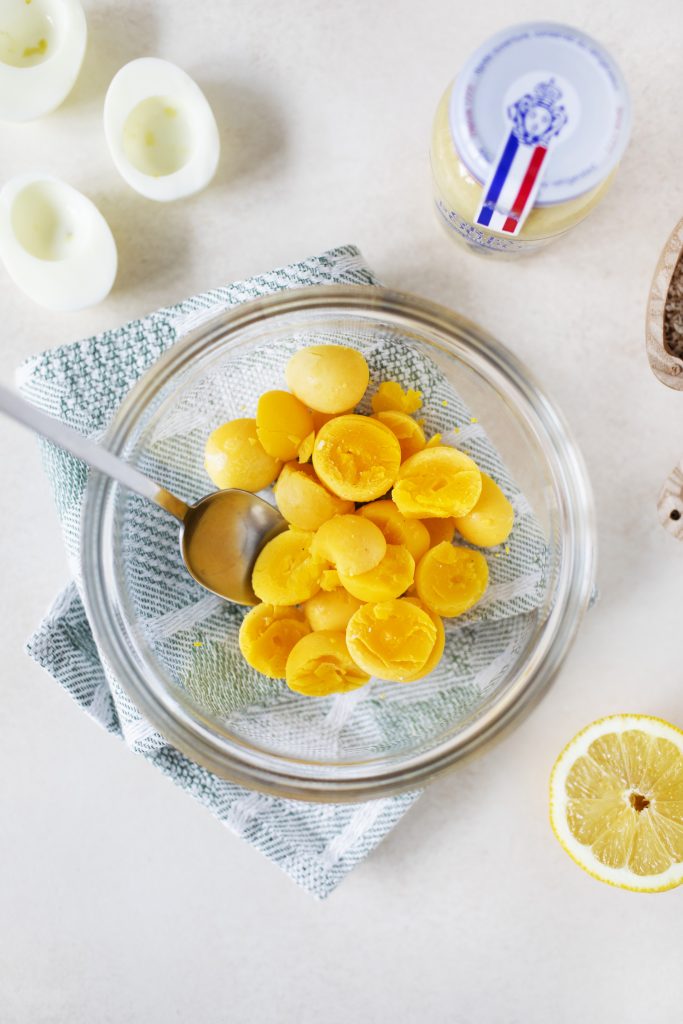 Ok, let's get cracking. Cheers!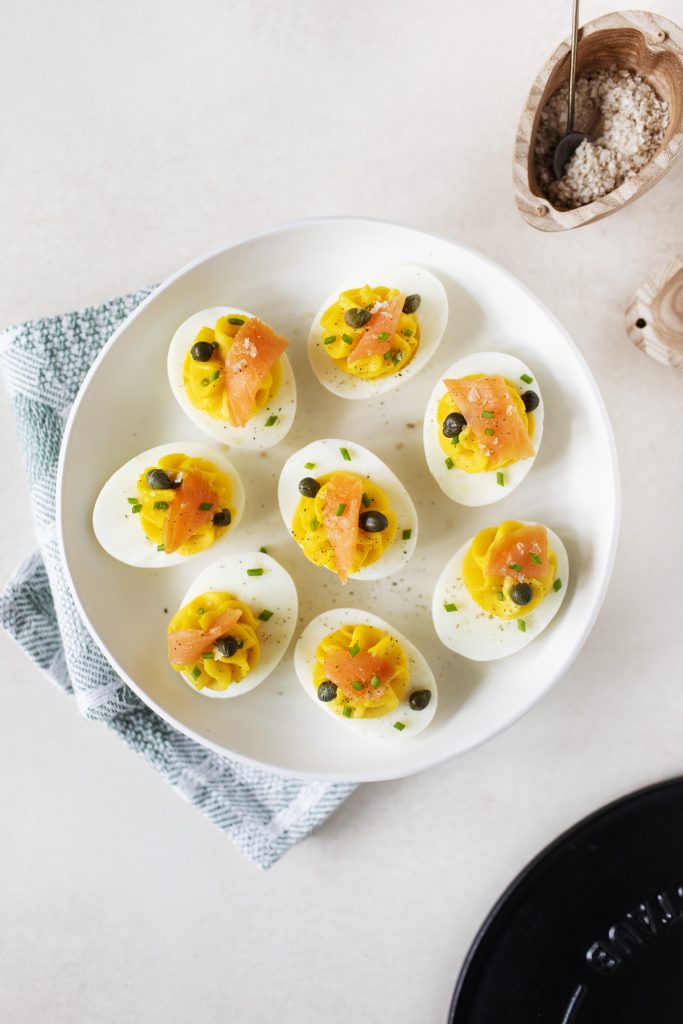 Oeufs Mimosa with Smoked Salmon
Ingredients:
12 large eggs
1/2 cup quality mayonnaise 
2 tablespoons dijon mustard
1 tablespoon lemon juice, freshly squeezed
Salt & pepper, to taste
Smoked salmon, to garnish
Thinly sliced chives, to garnish 
Capers, to garnish
Smoked flaked salt, to garnish
Directions:
Fill a large pot with cold water & add the eggs. Bring to a boil & remove from heat. Cover with lid & let stand for 10 minutes. Immediately strain into an ice bath.
Peel the eggs & cut in half to expose the yolk. Transfer the yolks to a small mixing bowl (use a food processor if piping) & transfer the whites to a serving plate.
To the yolks add the mayonnaise, mustard, lemon juice, salt & pepper. Mix until smooth.
Spoon (or pipe) filling back into the egg whites. Top with smoked salmon, chives & a pinch of flaked salt. Enjoy!