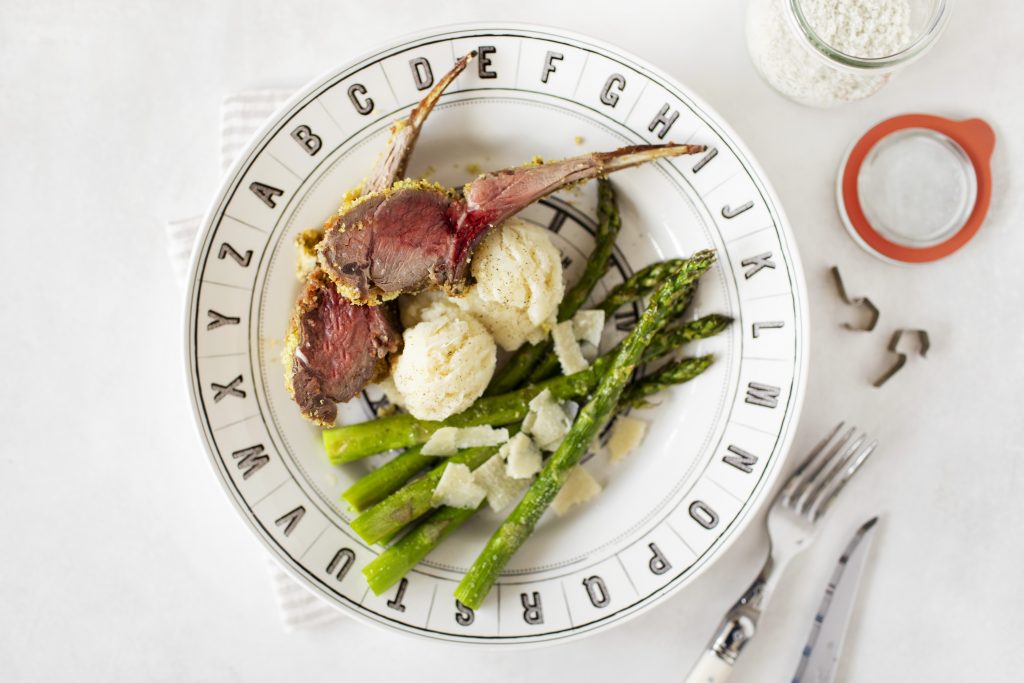 A traditional main to serve for Easter is roasted lamb & this recipe is the perfect dish to make for any size celebration. An herb, parmesan & panko crusted rack of lamb that is so flavourful & tender. Roasted in the oven to medium rare & best served alongside freshly roasted spring asparagus.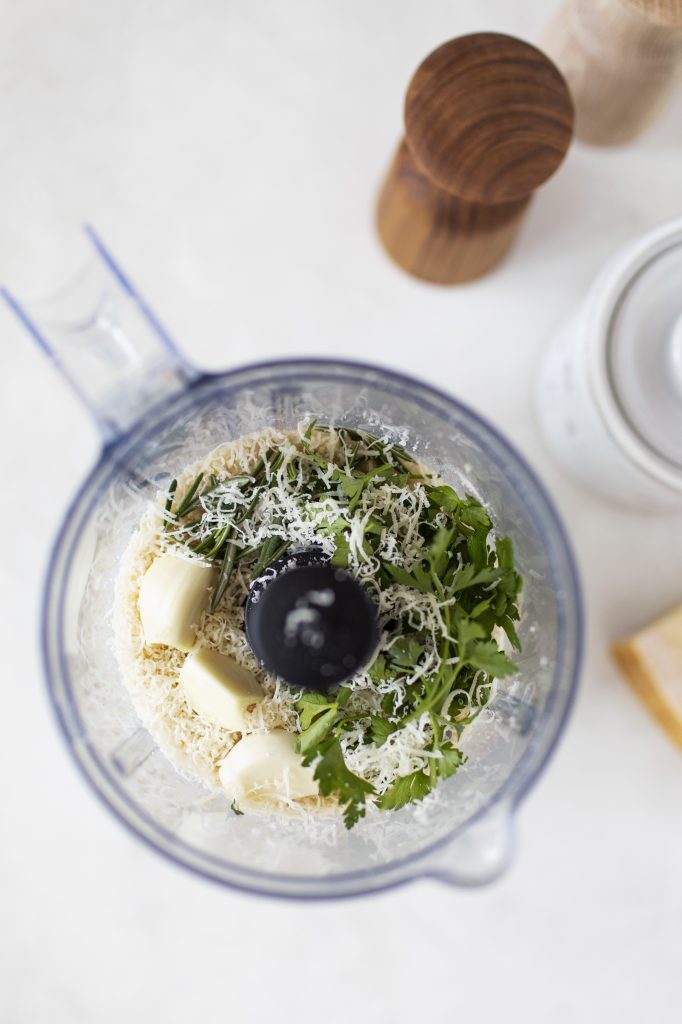 Unlike a leg of lamb, this recipe doesn't need to be slow roasted all day & can easily be multiplied base on the number of guests to be serve. My suggestion is one (two pound) rack of lamb per 2 to 3 people.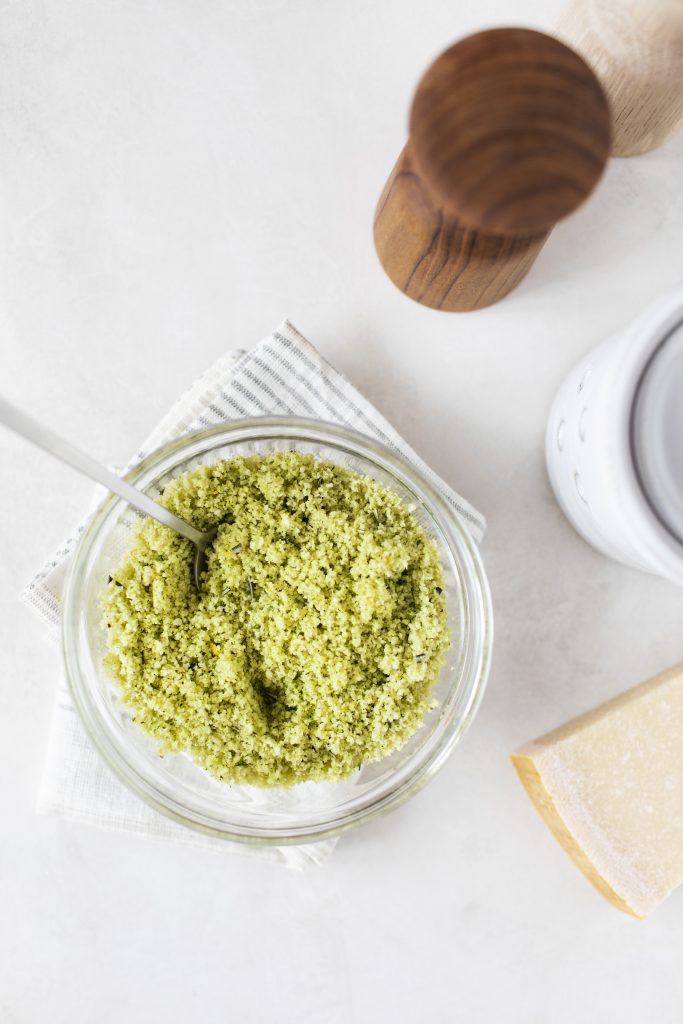 To maximize the tenderness & flavour of the final lamb, I suggest marinating the meat overnight in a little olive oil, garlic & lemon juice. This will also help tenderize the lamb even more. Lastly, searing the lamb before roasting & breading is an important step as it ensures all the juices stay in while it cooks.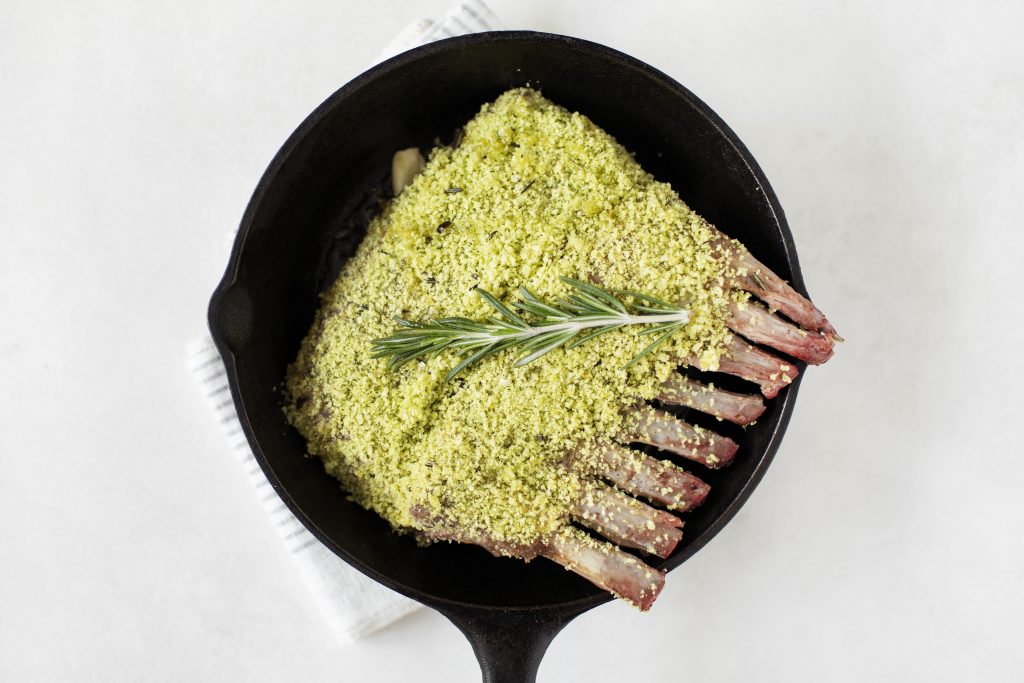 Happy Easter! Ok, time to dive in.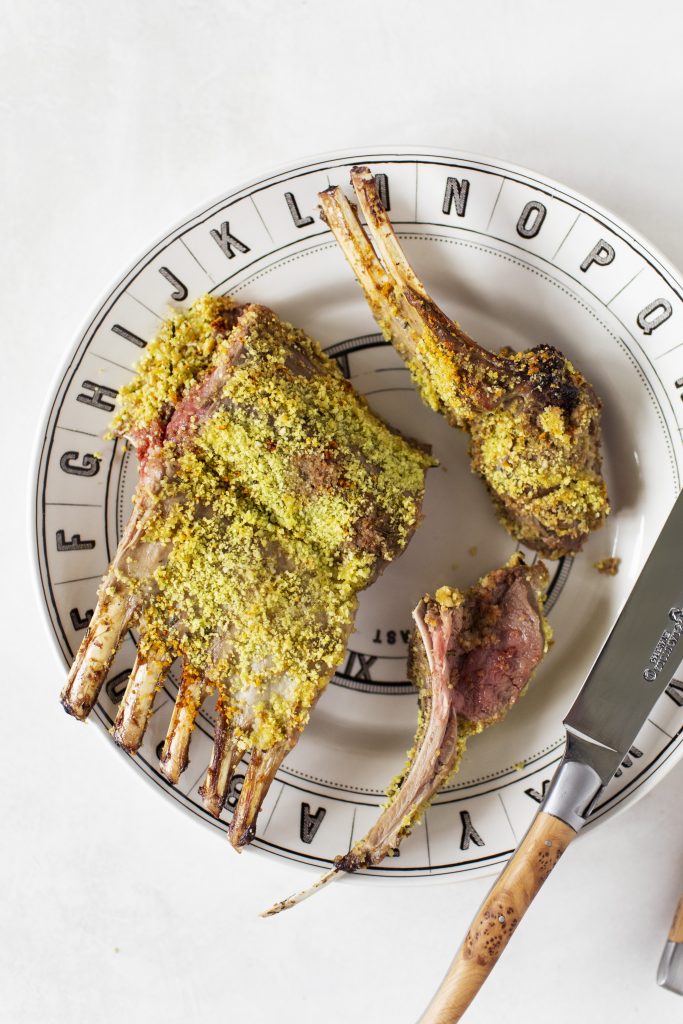 Rack of Lamb with Herb Crust
Ingredients:
2 tablespoons + 2 tablespoons extra virgin olive oil
2 tablespoons freshly squeezed lemon juice
3 cloves of garlic, roughly chopped
Salt & pepper, to taste
2 lbs rack of lamb, frenched
1 1/2 cups panko bread crumbs
2 tablespoons fresh rosemary, roughly chopped
3 tablespoons fresh parsley, roughly chopped
1/3 cup freshly grated parmesan cheese
2 tablespoons dijon mustard
Directions:
In a large mixing bowl whisk together 2 tablespoons olive oil, lemon juice, garlic, salt & pepper. Coat lamb in mixture & refrigerate covered for a minimum of 30 minutes but ideally overnight.
Heat a cast iron skillet to medium heat & add the remaining oil. Sear lamb on all sides to brown.
Remove from heat & let stand while you prepare the crust.
In a small food processor add the bread crumbs, rosemary, parsley, parmesan, salt & pepper. Pulse to combine.
Brush the seared lamb with dijon & coat generously with the bread crumbs. Transfer back to the cast iron skillet & roast at 375(f) degrees until a meat thermometer reads 120(f) degrees, about 25 to 30 minutes. Let stand for 5 minutes before slicing & serving. Serve with asparagus & potatoes!