Lacanche (Classic)
Lacanche Moderne
Cormatin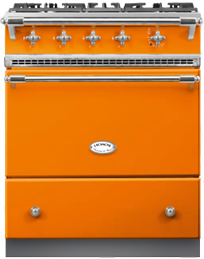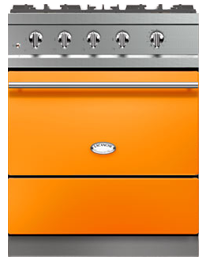 Build & Price
Download Specifications
Description

Compact and efficient, the Cormatin range is the perfect complement to any kitchen, in a downtown condo or mountain cottage, and packs all the great attributes of a Lacanche range in a small package.
Cormatin is available with a full-size oven (with your choice of gas, electric or electric convection) and three cooktop options, with three or four burners.

Anecdote

Cormatin is named after a small village in south Burgundy, famous for its 17th century Chateau erected on the foundations of an old fortress built in the 13th century to protect the Abbey of Cluny.
After being saved from destruction during the French Revolution, Cormatin became a destination of choice for French poet Lamartine. In 1898, Cormatin was sold to Raoul Gunsbourg, Director of the Monte-Carlo Opera and used as a summer retreat for the world of entertainment and politics of the time.
Today, the Chateau of has been restored and is open to visitors from March to November.
Top Options

(hover / click on each image for more details)

| | | |
| --- | --- | --- |
| Classique 3 burners | Classique 4 burners | Tradition 3 burners |
| Our Classique 3 top includes our signature high-output, 18,000 BTU burner, along with a versatile 11,000 BTU burner and low-heat simmer burner. All of our Classique tops also include our simmer plate accessory for complete versatility! | Our Classique 4 top features (1) 5,000 BTU simmer burner, (2) 11,000 BTU and (1) 15,000 BTU burners for maximum flexibility! | Our Tradition top includes a large cast-iron French plate over our 18,000 BTU burner, creating a large cooking area for delicate sauces and dishes. The central plug can also be removed for direct access to the burner for high-heat wok cooking! |