Lacanche (Classic)
Lacanche Moderne
Cluny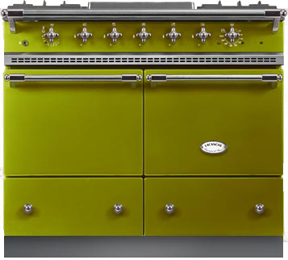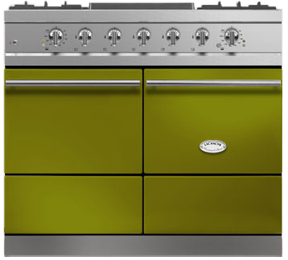 Build & Price
Download Specifications
Description

Cluny is one of the most popular Lacanche models. With its single spacious hob, it features five stepped burners (or four burners and a cast iron simmer plate) and is perfect to cook several different dishes at the same time.
Two separate full-size ovens (with your choice of gas, electric, or electric convection) allow you to choose the right cooking conditions for each dish, like baking and roasting at the same time.

Anecdote

Cluny gets its name from a village of Saone-et-Loire, in Burgundy, built around its 10th-century abbey. Shortly after its creation, the Abbey of Cluny became one of the wealthiest monastery in the Western World, reporting directly to the Pope and with its influence spanning well beyond the boundaries of France. While monks usually live a frugal life, those at the Abbey of Cluny regularly enjoyed roasted chicken, cheese and wine from the local wineyards!
Top Options

(hover / click on each image for more details)

| | |
| --- | --- |
| Classique | Tradition |
| Our Classique top includes our signature high-output, 18,000 BTU burner, along with (2) versatile 11,000 BTU burners, a powerful 15,000 BTU burner and a low-heat simmer burner. All of our Classique tops also include our simmer plate accessory for complete versatility! | Our Tradition top includes a large cast-iron French plate over our 18,000 BTU burner, creating a large cooking area for delicate sauces and dishes, complemented by (4) stepped burners, from 5,000 to 15,000 BTU. The central plug can also be removed for direct access to the burner for high-heat wok cooking! |