Lacanche (Classic)
Lacanche Moderne
Chambertin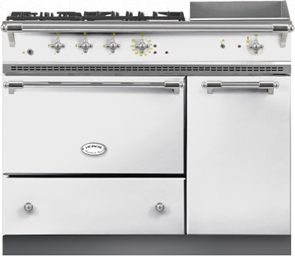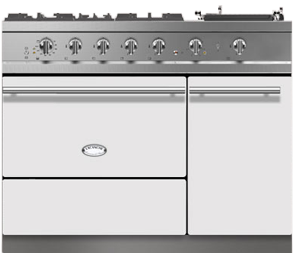 Build & Price
Download Specifications
Description

With its large oven, a warming cupboard and many stovetop configurations available, Chambertin combines all of your favourite Lacanche features into one stunning range!
Create your very own cooking station by adding our gas grill or electric plancha to your Classique or Tradition top, and be prepared to impress your guests! Whether you prefer gas or convection electric, the large oven is the perfect instrument to cook or bake for your entire family!
On Chambertin, the cabinet or warming cupboard is on the right and the full-size oven on the left. Its sister range, Chassagne, shares the same capabilities but with the ovens reversed.

Anecdote

Chambertin gets its name from an Appellation d'Origine Controlee (AOC), a symbol of quality and excellence, for red wines, mostly from Pinot Noir grapes, within the village of Gevrey-Chambertin in Burgundy.
Top Options

(hover / click on each image for more details)

| | | |
| --- | --- | --- |
| Classique 3 burners | Classique 4 burners | Tradition 3 burners |
| Our Classique 3 top includes our signature high-output, 18,000 BTU burner, along with a versatile 11,000 BTU burner and low-heat simmer burner. Complete your top with our electric plancha or gas grill for even more versatility! | Our Classique 4 top features (1) 5,000 BTU simmer burner, (2) 11,000 BTU and (1) 15,000 BTU burners for maximum flexibility! The extra hob space also lets you choose from one of our 6 available options! | Our Tradition top includes a large cast-iron French plate over our 18,000 BTU burner, creating a large cooking area for delicate sauces and dishes. The central plug can also be removed for direct access to the burner for high-heat wok cooking! Add two extra burners or our electric plancha to top off your cooking needs! |
Options



2 x 11,000 Btu burners




2 x 15,000 Btu burners




1 x 18,000 Btu burner




Simmer Plate




Electric Plancha




Induction burners




Gas Grill




Multi-cooker