Lacanche (Classic)
Lacanche Moderne
Sully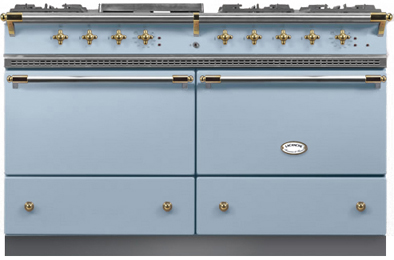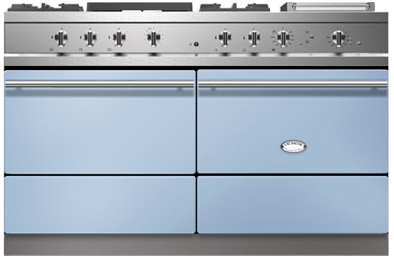 Build & Price
Download Specifications
Description

With its seven-burner hob (or six burners and a cast iron simmer plate) and your choice of any combination of gas or electric convection for its two full-size ovens, Sully is the powerhouse of the Lacanche family that will impress your guests and caterer alike.
Its professional layout and wide choice of colors and finishes available are sure to create a strong presence in your kitchen.

Anecdote

The village of Sully, just a short drive away from Beaune, is famous for its castle built in the Renaissance that was once home to the descendants of the Dukes of Burgundy and General MacMahon's birthplace. MacMahon was President of the French Republic from 1873 to 1879, and the only French President born in Burgundy.
The Chateau of Sully is now a working country estate known for its high-quality vineyards in the nearby village of Chassagne-Montrachet.
Top Options

(hover / click on each image for more details)

| | | |
| --- | --- | --- |
| Classique | Classique 4 | Tradition |
| The Classique top includes our signature high-output, 18,000 BTU burner, along with a versatile 11,000 BTU burner and low-heat simmer burner. Add more burners or our electric plancha to create the perfect configuration for you! | Our Classique 4 top features (1) 5,000 BTU simmer burner, (2) 11,000 BTU and (1) 15,000 BTU burners, along with two additional top options for maximum flexibility! | Our Tradition top includes a large cast-iron French plate over our 18,000 BTU burner, creating a large cooking area for delicate sauces and dishes. The central plug can also be removed for direct access to the burner for high-heat wok cooking! |
Options



2 x 11,000 Btu burners




2 x 15,000 Btu burners




1 x 18,000 Btu burner




Simmer Plate




Electric Plancha




Induction burners