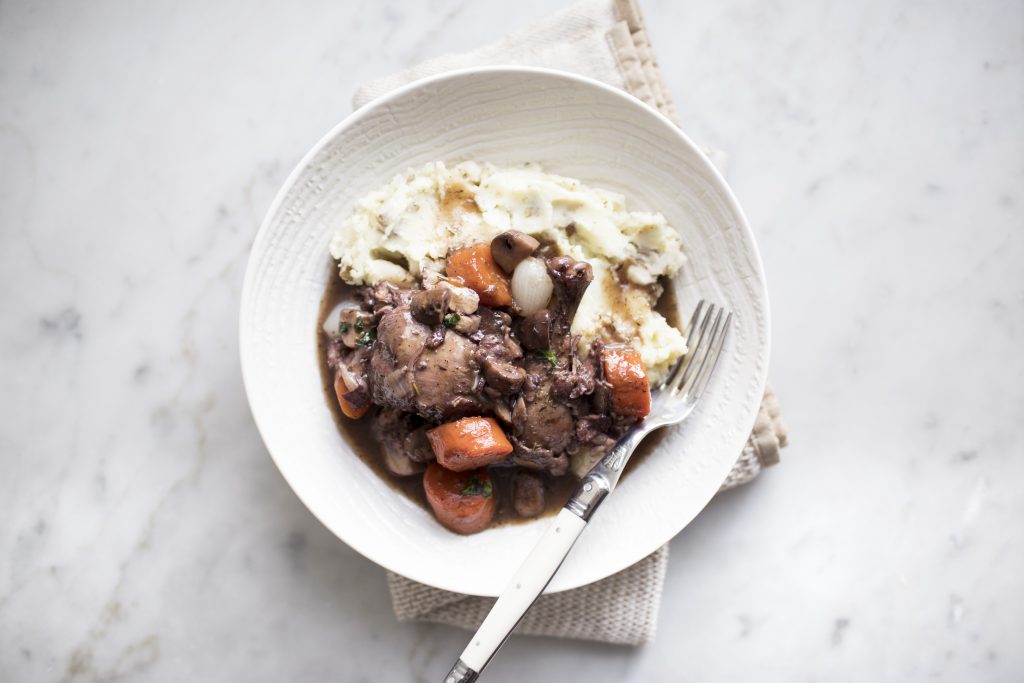 When the snow is falling outside, there is nothing better then cozying up in the kitchen & cooking a comforting meal. Coq Au Vin is always at the top of my list. It is so hearty & flavourful served over creamy garlic mashed potatoes.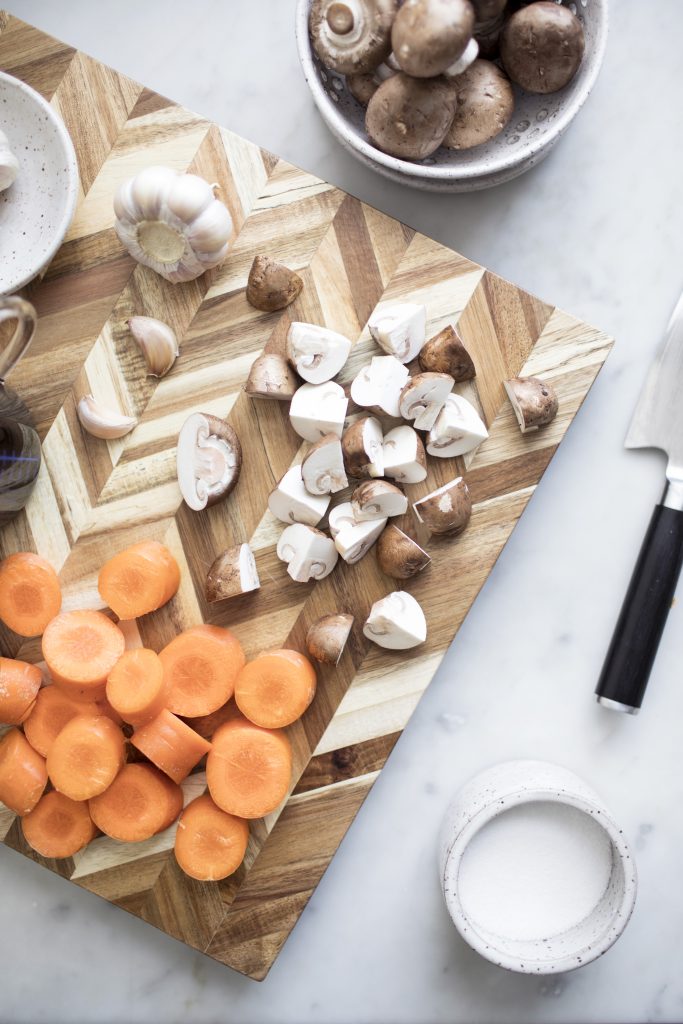 Coq Au Vin is a traditional french dish that features a whole chicken braised in red wine, lardons & mushrooms. I like to add carrots for a hint of sweetness, as well as garlic, thyme & rosemary for extra flavour. This dish reminds me of a beef bourguignon made with chicken.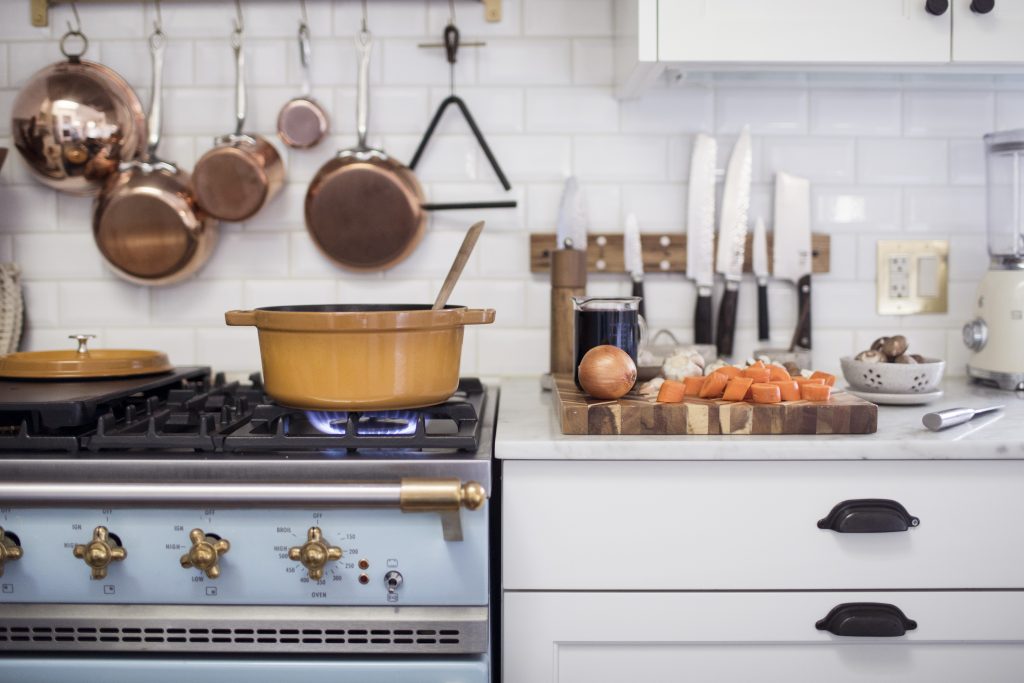 The recipe I am sharing with you today is a stove top version. Some recipes require you to bake it in the oven after preparing it on the stove, but I prefer to have it simmer away & allow the chicken to get extra tender. As always use a quality dry red wine & chicken stock as the base to the dish. Enjoy & stay warm this winter!
Stovetop Coq Au Vin
Ingredients
2 tablespoons extra virgin olive oil
1/2 pound bacon, sliced into 1/2 inch pieces
1 chicken (3-4 pounds), cut into 8 pieces
salt & pepper, to taste
1 medium cooking onion, diced
2 large carrots, peeled & sliced into 1-inch pieces
3 cloves of garlic, sliced
2 teaspoons fresh thyme, roughly chopped
1 teaspoon fresh rosemary, roughly chopped
1/4 cup quality cognac
2 cups quality dry red wine
1 1/2 cups low sodium chicken stock
2 tablespoons cornstarch
1/2 pound fresh or frozen pearl onions, peeled
fresh herbs, to garnish
garlic mashed potatoes, for serving
Directions
1.In a large dutch oven heat the oil over medium heat. Add the diced bacon & cook until lightly browned, about 10 minutes. Using a slotted spoon, remove the bacon & set aside in a bowl.
2. Season the chicken with salt & pepper. Working in batches, add the chicken pieces to the dutch oven & brown on each side, about 5 minutes. Once each piece is browned on all sides, remove from pot & set aside.
3. To the pot add the onions, carrots, garlic, mushrooms, thyme & rosemary. Season with salt & pepper. Cook until slightly softened, about 5 minutes.
4. Add the cognac, followed by the red wine, chicken stock & chicken. Stir until combined. Reduce heat to low & summer until the chicken is cooked through, about 20 minutes.
5. In a small bowl whisk together the cornstarch with a 1/4 cup of the cooking liquid to make a slurry. Add slurry to the pot, followed by the pearl onions. Cook until onions are cooked & liquid has thickened, about 5 minutes.
6. Remove from heat & serve over garlic mashed potatoes or noodles!