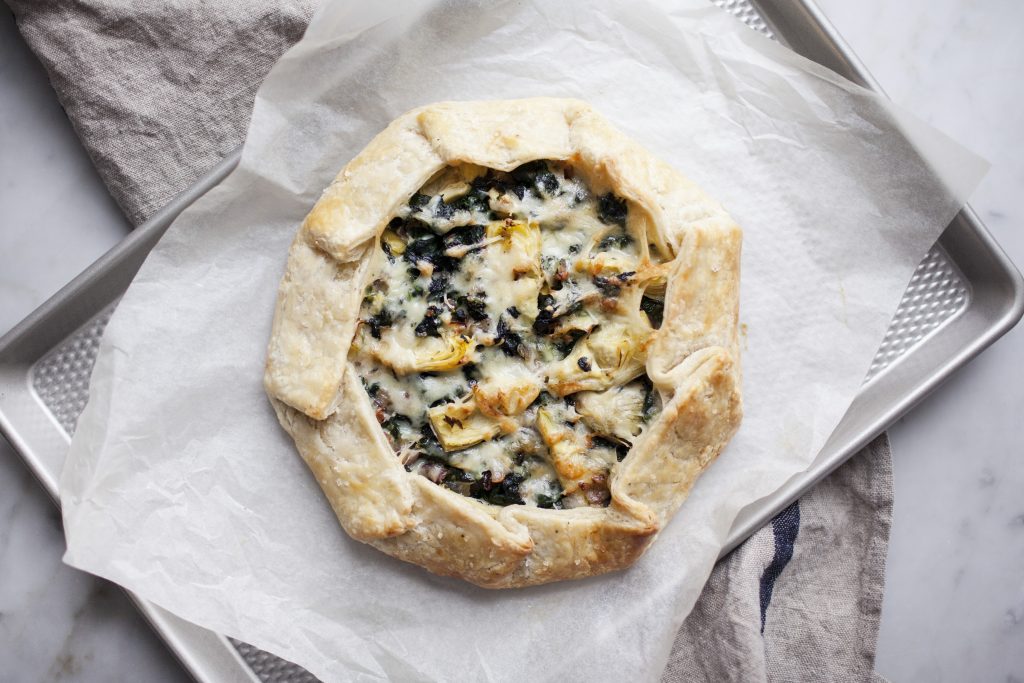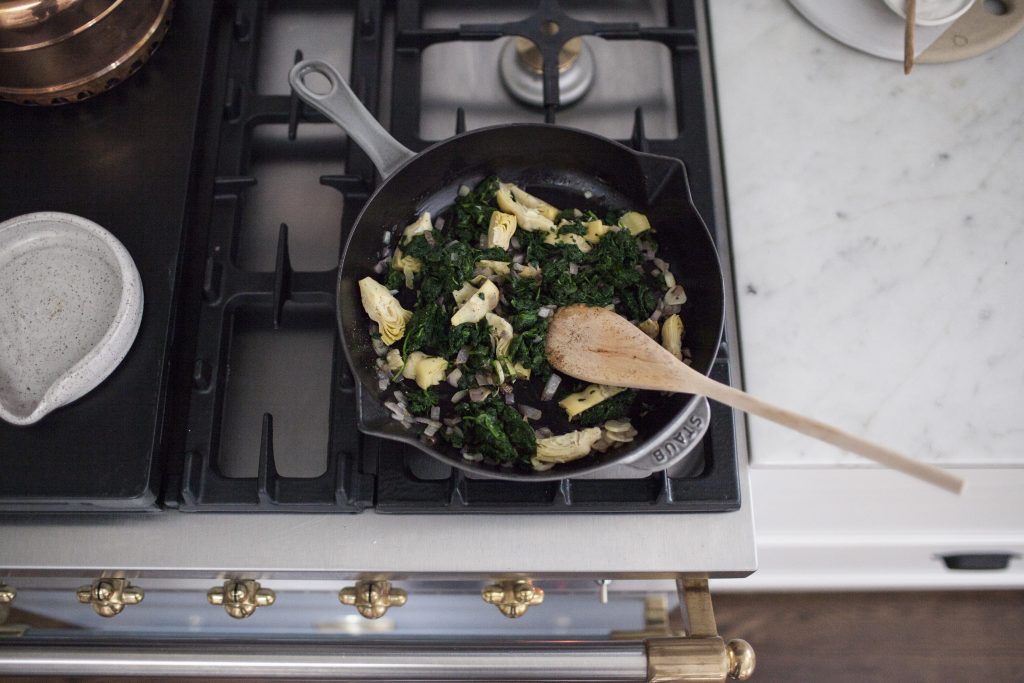 Who is ready for the spring time? This winter has been (what seems like) never ending & I cannot wait for the farmers markets to re-open again. Easter is just around the corner, so what is a better way to celebrate a new season other than an Easter inspired spinach & artichoke galette. This dish combines two of my favourite spring produce ingredients and a hint of creamy yogurt. It is the perfect dish to serve for an Easter breakfast, brunch or lunch. It is full of flavour and very simple to make.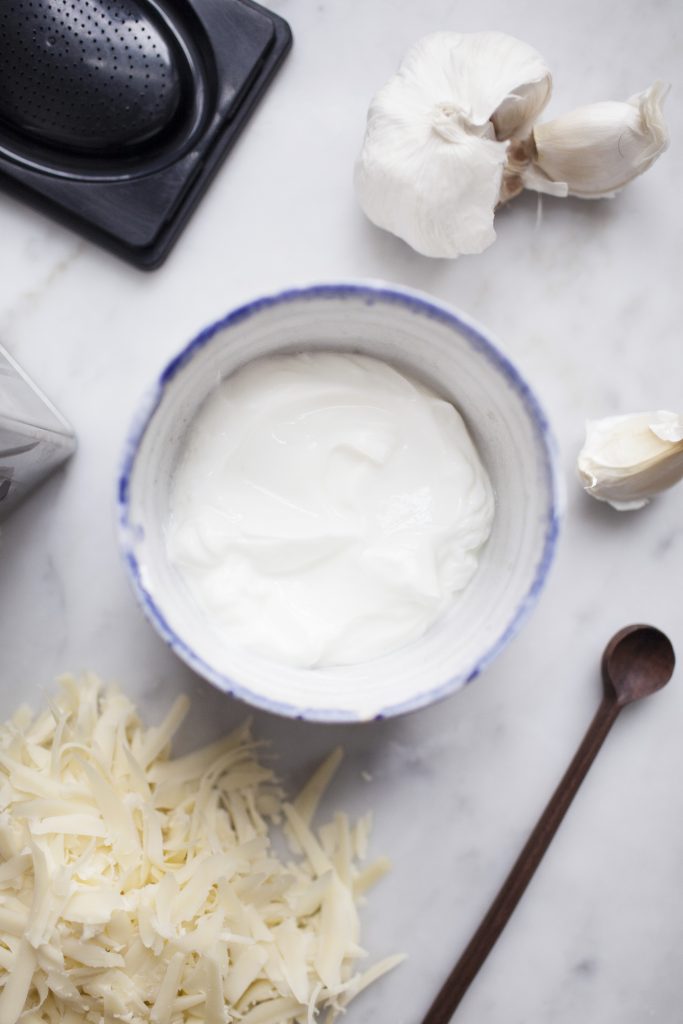 Unlike a pie, galettes are very forgiving. They are meant to look beautifully rustic, so you don't need to worry about crimping edges and creating lattice tops. While they are often filled with sweet fruit fillings, I decided to go the savoury route here. Who doesn't love a spring breakfast pastry? Happy Easter!
NOTE: For this recipe I have also made it using fresh spinach. Simply bring a pot of water to a boil and add the spinach. Cook until the spinach is wilted, about 2 minutes. Strain the water and squeeze out any excess liquid from the spinach. When using either fresh or frozen spinach, it is important to strain out ALL the liquids to ensure the filling does not contain too much liquid.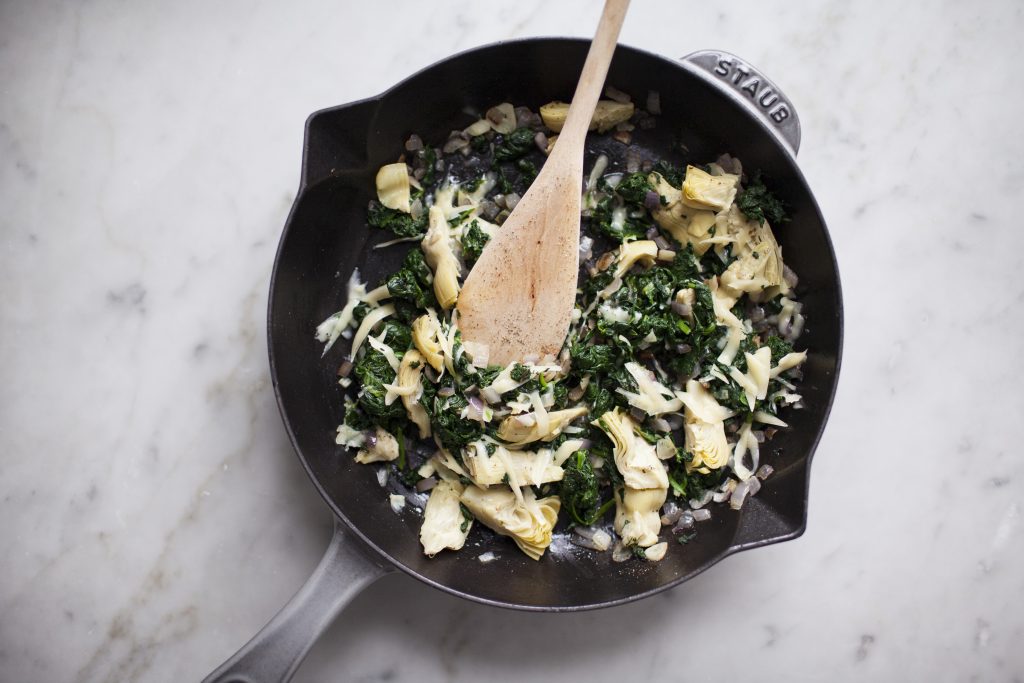 Ingredients
For the black pepper pie dough:

1/2 cup unsalted butter, cold & cubed
1/2 cups all purpose flour
1/2 teaspoon salt
1/2 teaspoon black pepper
1/4 cup ice water

For the galette: 

1 black pepper pie dough (see recipe above)
1/2 cup plain greek yogurt
salt & pepper, to taste
2 tablespoons extra virgin olive oil
1 garlic clove, minced
2 shallots, minced
1 teaspoon fresh thyme, roughly chopped
1/2 cup frozen spinach, strained
1/2 cup artichoke hearts, sliced
1/2 cup + 1/4 cup gruyere, grated
1 egg, whisked for egg wash
Directions
For the black pepper pie dough:

In a large mixing bowl sift together the flour, salt and black pepper.
Add the butter and work it into the flour mixture using your hands or a pastry cutter until a pea sized crumb mixture is formed.
Slowly add in the water. Once the dough begins to come together, turn it out onto a floured surface.
Shape dough into a disc, wrap in plastic wrap and chill in the fridge for 2 hours.

For the galette: 

Preheat oven to 375 degrees. Line a baking tray with parchment paper.
Once the dough has chilled roll out the dough to a 1/4 inch thick circle. The diameter should be approximately 10 inches. Transfer to the lined baking sheet and set aside until ready to use.
In a small mixing bowl whisk the yogurt. Season with salt & pepper. Set aside until ready to use.
In a skillet over medium low heat add the olive oil, garlic, shallots and thyme. Cook until the shallots soften, about 5 minutes.
Stir in the spinach and artichoke hearts. Season with salt & pepper. Cook for an additional 2 minutes.
Remove from heat and stir in 1/2 cup of the grated gruyere. Let cool for 15 minutes.
Begin to assemble the galette starting with the greek yogurt. Spread the mixture evenly across the dough leaving a 1-inch boarder for the crust.
Top with the spinach mixture followed by the remaining 1/4 cup of gruyere cheese.
Brush the edges with the egg wash and fold over the 1-inch boarder to form the crust. Brush the top crust with egg wash. Place in the fridge to chill for 15 minutes.
Bake for 30-40 minutes, until the cheese is bubbly and the edges are golden brown.
Serve warm.
https://french-barn.com/blog/food-wine/classics/spring-galette
The French Barn - Blog