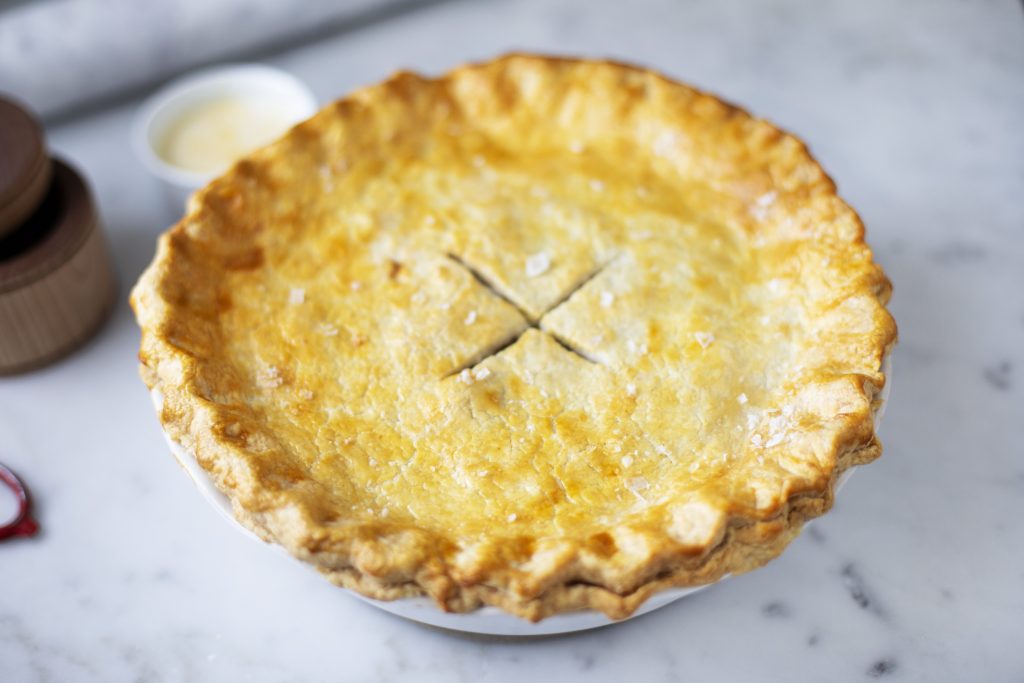 As the cold winter season continues to linger & temperatures reach well into the negatives, a Tourtière is just the comforting recipe we all need to keep warm & fuelled! This classic French Canadian dish (originating from Quebec) is similar to a meat pie, made with potato & warming spices.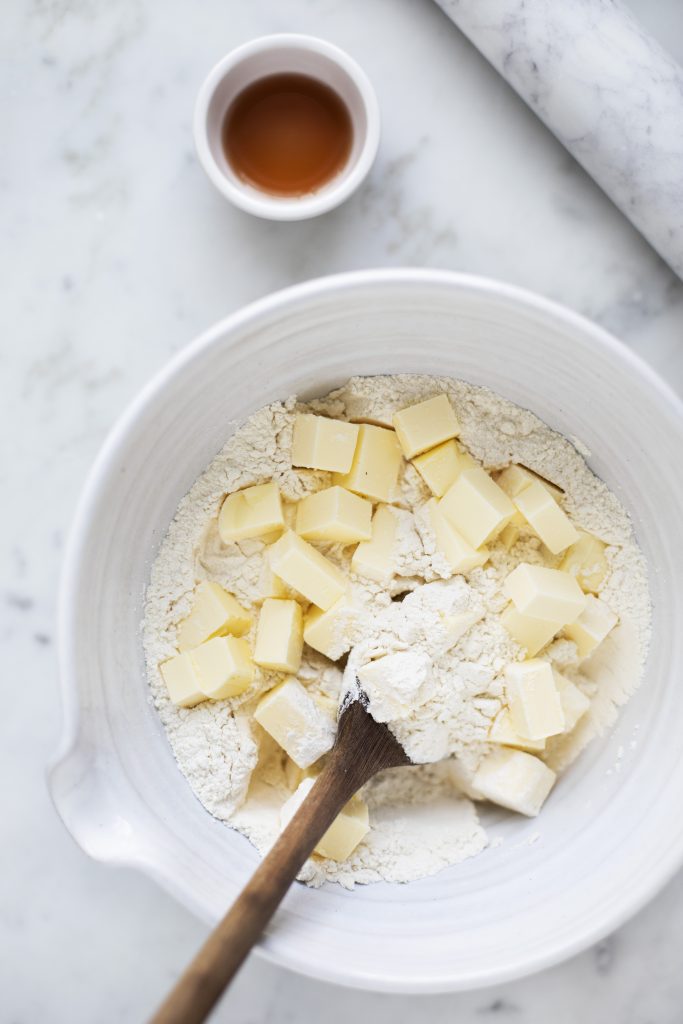 It features a flakey all-butter pastry dough that can easily be made a day or two in advance. This filling is made with ground pork, but you can use any ground meat you prefer or even a blend of ground meats. For simplicity I use a grated potato in the filling, although if you have leftover mashed potatoes on hand that works great too.
Now we don't often associate spices like cinnamon, cloves & nutmeg with savoury meat dishes, but that is what gives this tourtière its distinctive flavour. Traditionally served over the holiday season (which explains the warming spices), but I would argue it is a must for any snowy cold winter night or Sunday supper.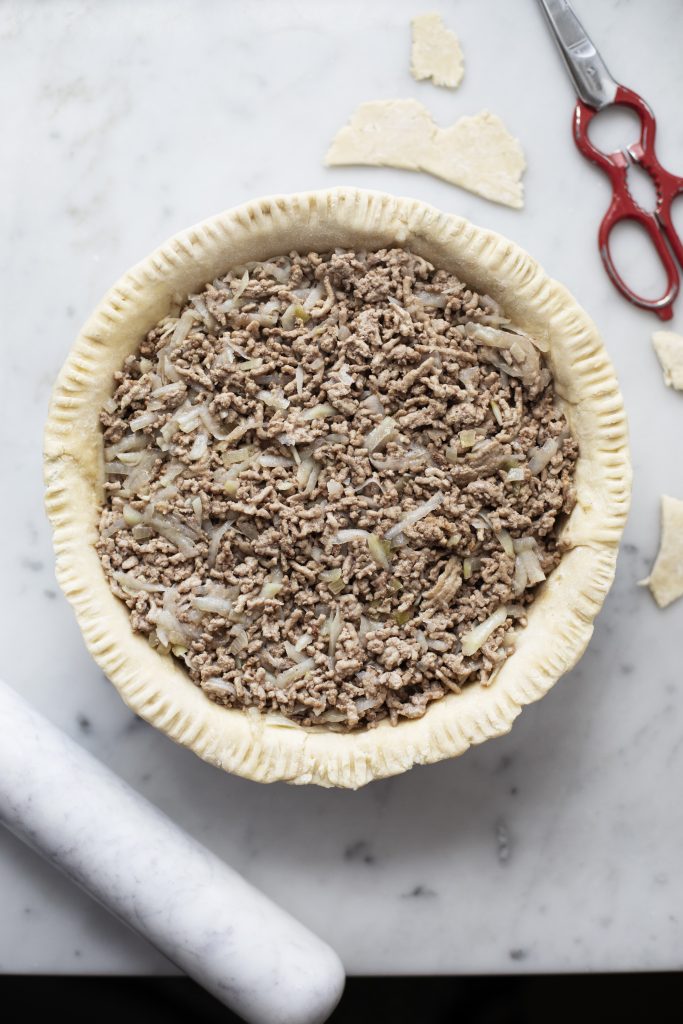 To avoid a soggy pie filling, be sure to cook the meat & potatoes on the stovetop until no more liquid remains. You can also use a slotted spoon to transfer the mixture to the pastry shell.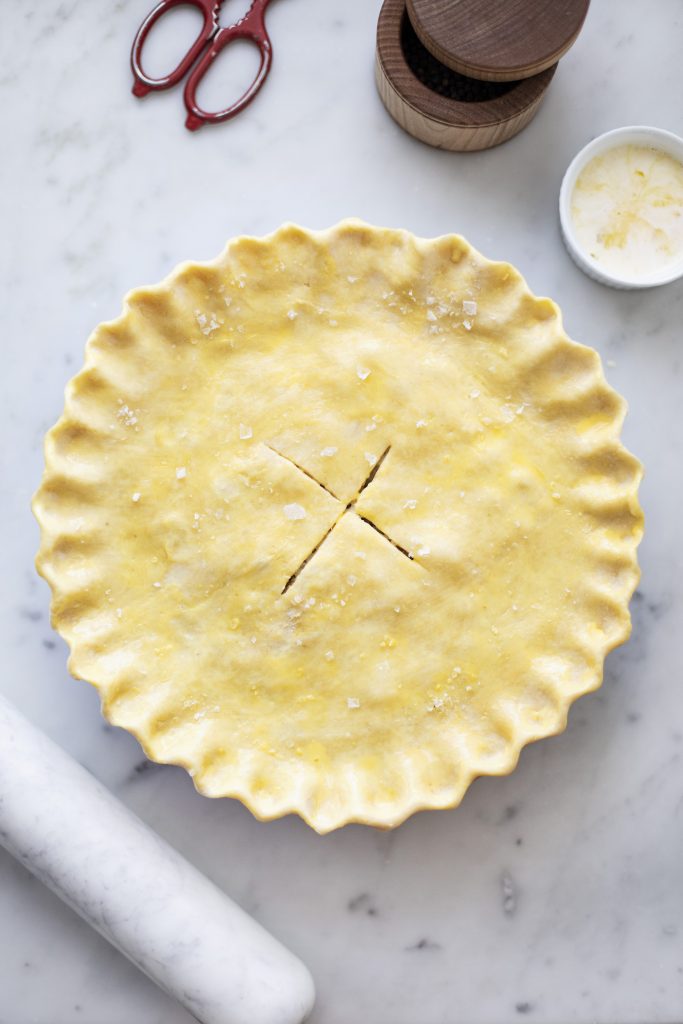 Stay cozy & enjoy! xo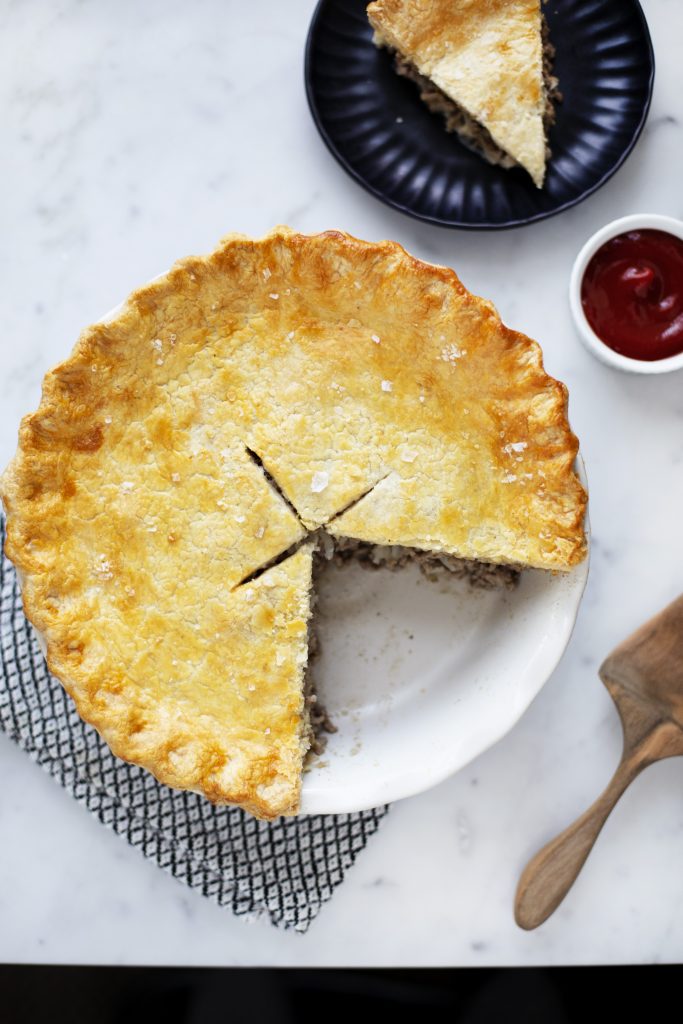 Classic Tourtière
Ingredients
For the pastry dough:
3 cups all-purpose flour
1 teaspoon fine salt
1 cup unsalted butter, cold & cubed
1 teaspoon red or white wine vinegar
1/2 cup ice water
For the filling:
2 tablespoons extra virgin olive oil
3 cloves of garlic, minced
1 cup minced shallots
2 lbs lean ground pork
1 medium potato, peeled & grated
1/4 cup dry white wine
Salt & pepper, to taste
1/2 teaspoon ground cinnamon
1/2 teaspoon ground cloves
1/4 teaspoon ground nutmeg
Directions
For the pastry dough:
In a large mixing bowl sift together the flour & salt. Add the cubed butter & work into the flour until a crumbly mixture is formed.
2. In a separate small mixing bowl stir together the vinegar & ice water. Slowly work the water mixture into the flour mixture until dough comes together.
3. Turn out onto a floured surface & shape into a disk. Wrap in plastic & refrigerate for minimum 2 hours.
For the filling:
1. To a skillet over medium heat add the olive oil, garlic, shallots & ground pork. Breaking up the pork as it cooks, continue cooking until meat is browned.
2. Add the shredded potatoes & white wine. Season with salt, pepper, cinnamon, cloves & nutmeg. Cook until no more liquid remains, about 15 minutes. Remove from heat & set cool slightly while you roll out the dough.
To assemble:
1. Preheat the oven to 375(f) degrees. On a lightly floured surface roll out prepared pastry dough to two 12-inch circles (roughly an 1/8 of an inch thick).
2. Carefully transfer the first round of dough a 9-inch deep dish pie plate. Shape & trim excess overhang. Add the filling & press down to flatten.
3. Top the pie with the remaining round of dough. Trim, fold over edges & crimp if desired. Lightly brush the crust with egg wash & sprinkle with flaked salt.
4. Bake for 45 to 50 minutes, until the crust is golden brown. Serve warm!