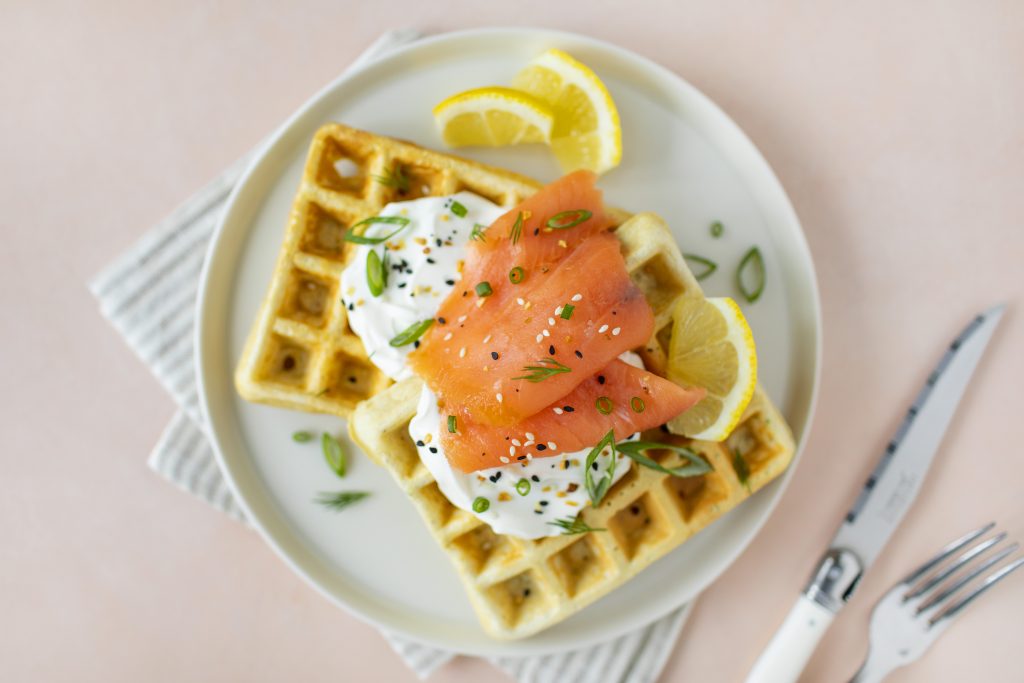 When we think of waffles for breakfast or brunch, we often think of the sweet dessert-like waffles. But what about savoury waffles for my fellow savoury brunch lovers? This dish features golden & crispy waffles loaded with fresh dill. The batter includes a touch of cornmeal for added texture & flavour. Be sure to use a fine to medium ground cornmeal.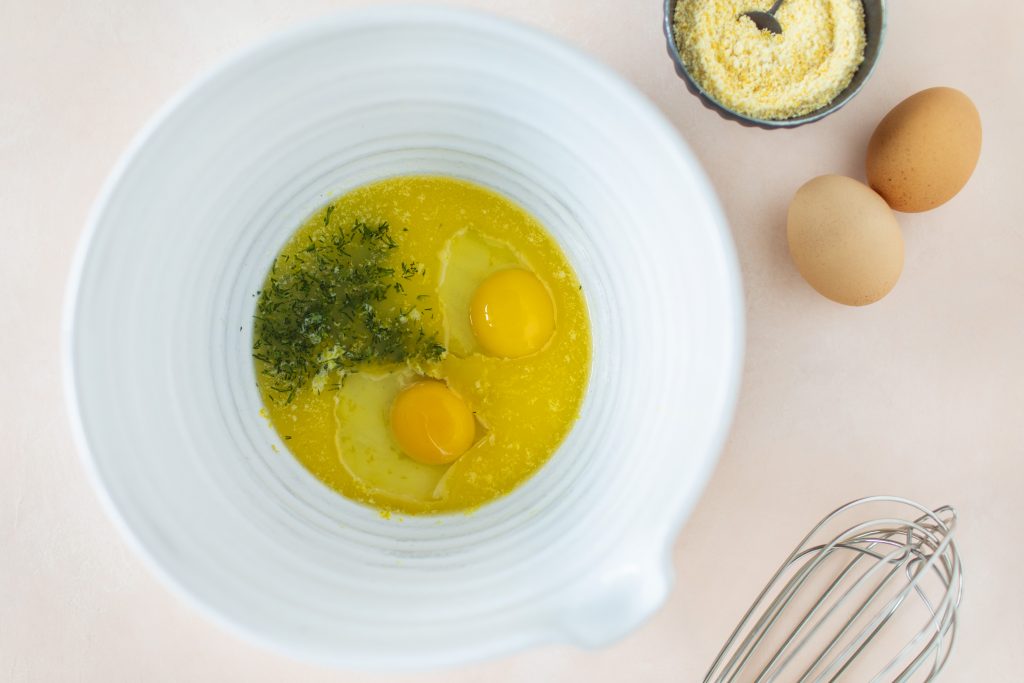 Topped with smoked salmon & crème fraîche, it is a wonderful dish to serve for a spring or Easter brunch. Crème fraîche (French for "fresh cream") is similar to sour cream, but a little richer & less tangy. It is the perfect accompaniment to the salty smoked salmon.
To keep the waffles warm as you go, set the oven temperature to 225(f) degrees & transfer them to a baking tray until ready to assemble & serve. If hosting, the waffles can also be prepared up to a day in advance & heated at 400(f) degrees until crispy.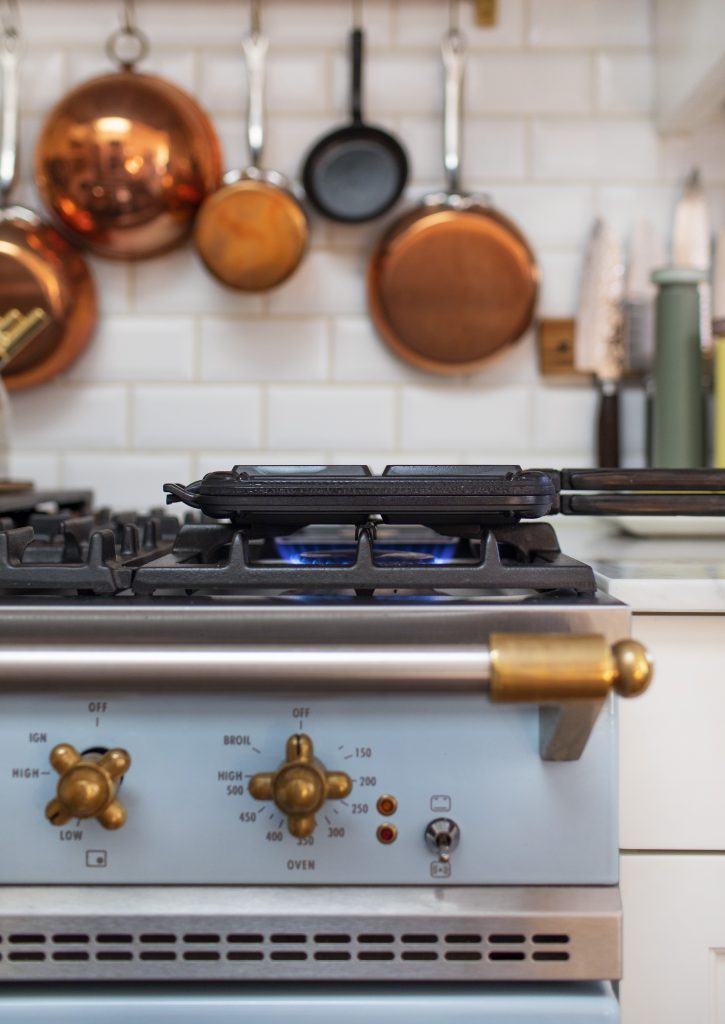 Brunch has never looked so good. Happy Easter!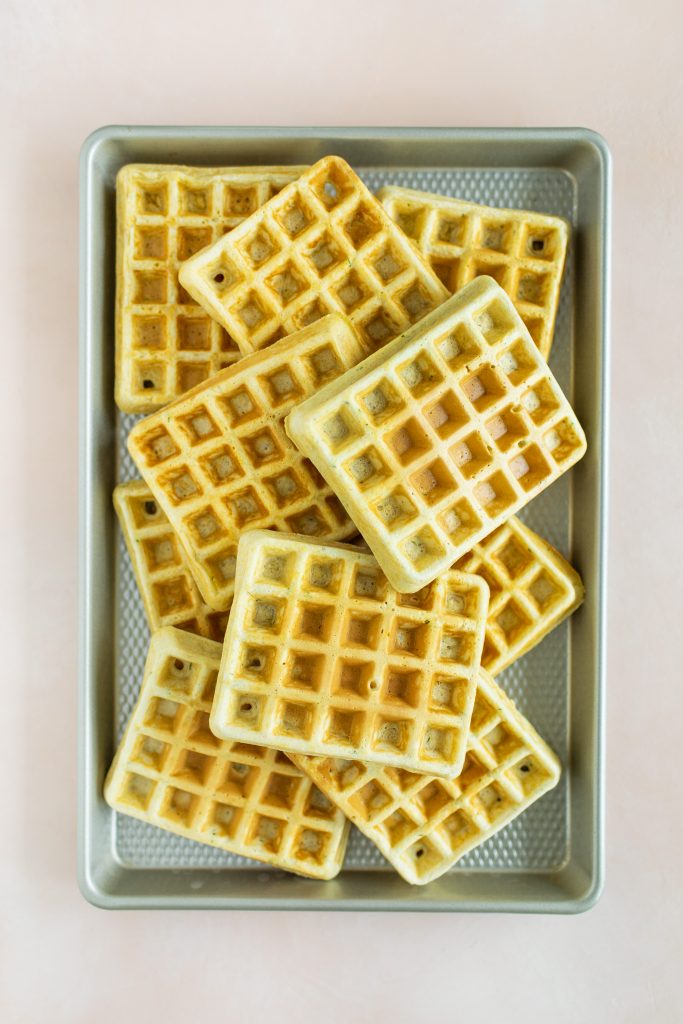 Lemon & Herb Waffles with Smoked Salmon
Ingredients:
1/2 cup unsalted butter, melted 
3 large eggs, whisked 
2 1/2 cups whole milk
3 tablespoons finely chopped fresh dill
1 lemon, juiced & zested
3 cups all-purpose flour 
1/2 cup medium ground cornmeal 
2 teaspoons baking powder
1 teaspoon baking soda
1 teaspoon salt
Crème Fraîche, for serving
Smoked salmon, for serving
Sliced scallions, to garnish
Flaked salt, to garnish
Lemon slices, to garnish 
Directions:
Preheat oven to 225(f) degrees. Line a baking tray with parchment paper.
In a large mixing bowl whisk together the butter, eggs, milk, dill, lemon juice & lemon zest until well combined.
Sift in the flour, cornmeal, baking powder, baking soda & salt. Stir until batter just comes together, do not over mix. Heat a non-stick waffle press (if using the stove top) or electric waffle iron.
Ladle the batter into the preheated waffle iron & cook until golden, about 3 to 4 minutes. Transfer waffles to the prepared baking tray & place in oven to keep warm as you prepare the remaining waffles.
When ready to serve, transfer waffles to a serving plate. Top with a dollop of crème fraîche & a slice of smoked salmon. Garnish with scallions, flaked salt, dill & sliced lemon.