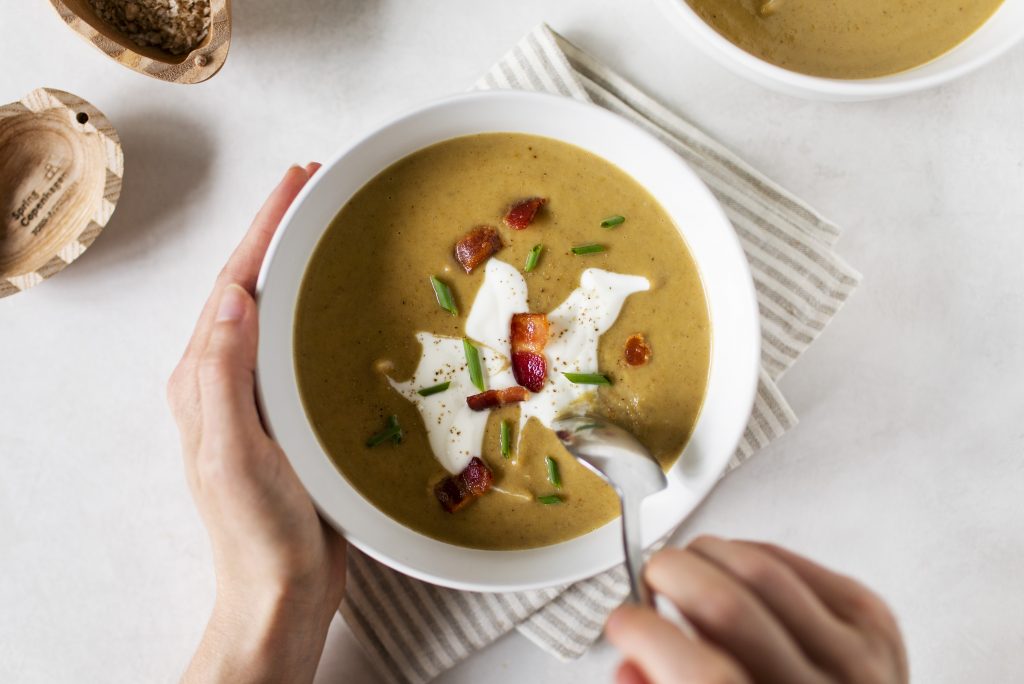 As the autumn weather arrives & the leaves begin to change colour, I always crave a warm bowl of homemade soup. This traditional French soup features roasted chestnuts as the base, which gives the soup a sweet & nutty flavour profile. Creamy Chestnut Soup also known as Soupe Aux Marrons is a staple this time of year.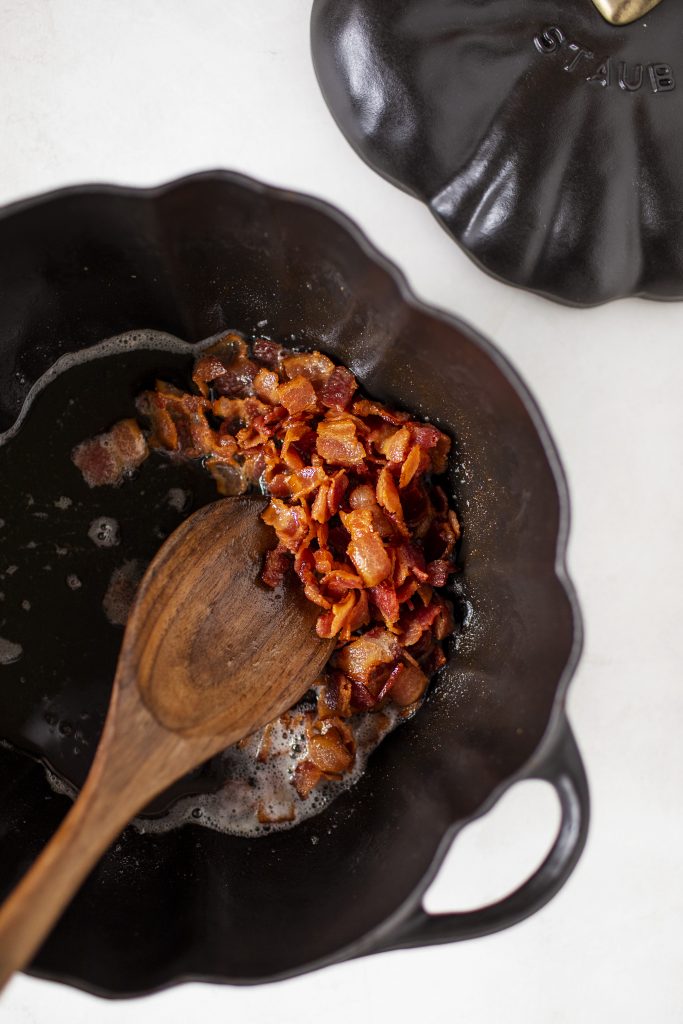 You can use freshly roasted chestnuts (which are in an abundance from October to December) or store-bought pre-roasted chestnuts (which can often be found in the produce section). This soup makes for a wonderful appetizer for any Thanksgiving celebration. It takes under an hour to made & can be made one to two days in advance.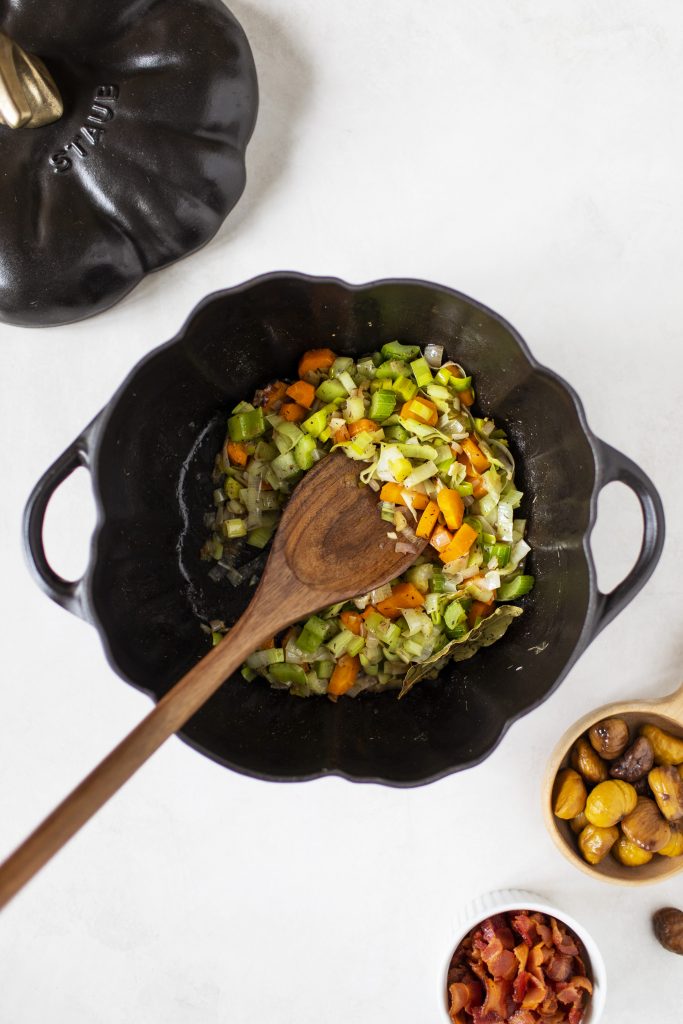 As presentation is extra important around the holidays, I like to garnish the soup with a dollop of sour cream, a sprinkle of crispy bacon, grated nutmeg & sliced chives. The bacon adds texture to an otherwise creamy soup & the chives add a hit of freshness.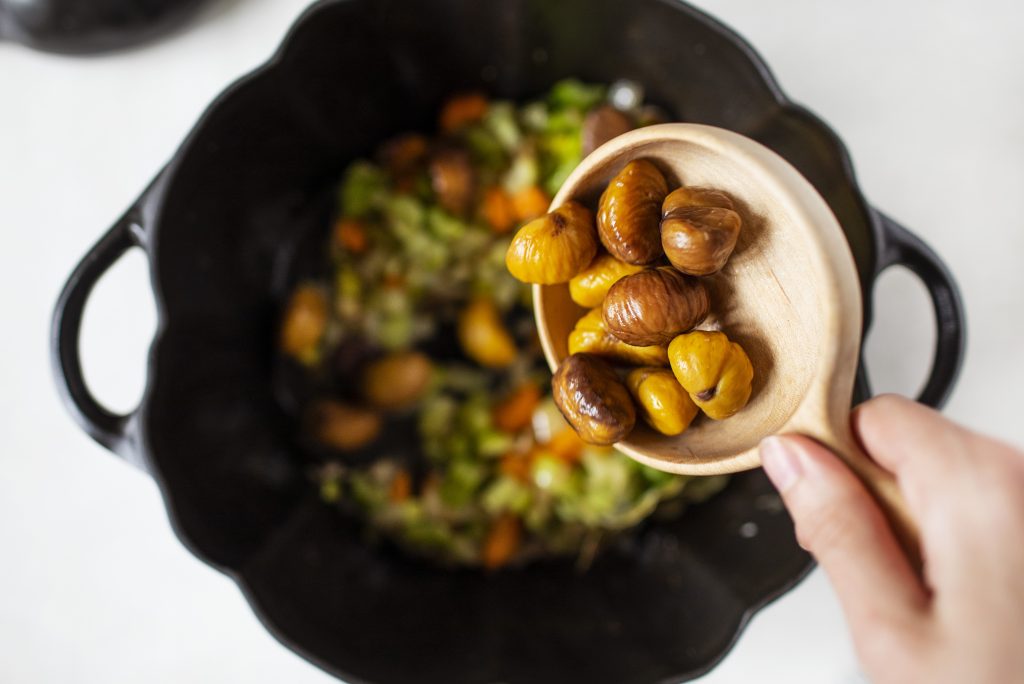 To adjust the recipe to be vegetarian-friendly, simply eliminate the bacon & replace the bacon fat with unsalted butter. The chicken stock can also be substituted for a low sodium vegetable stock.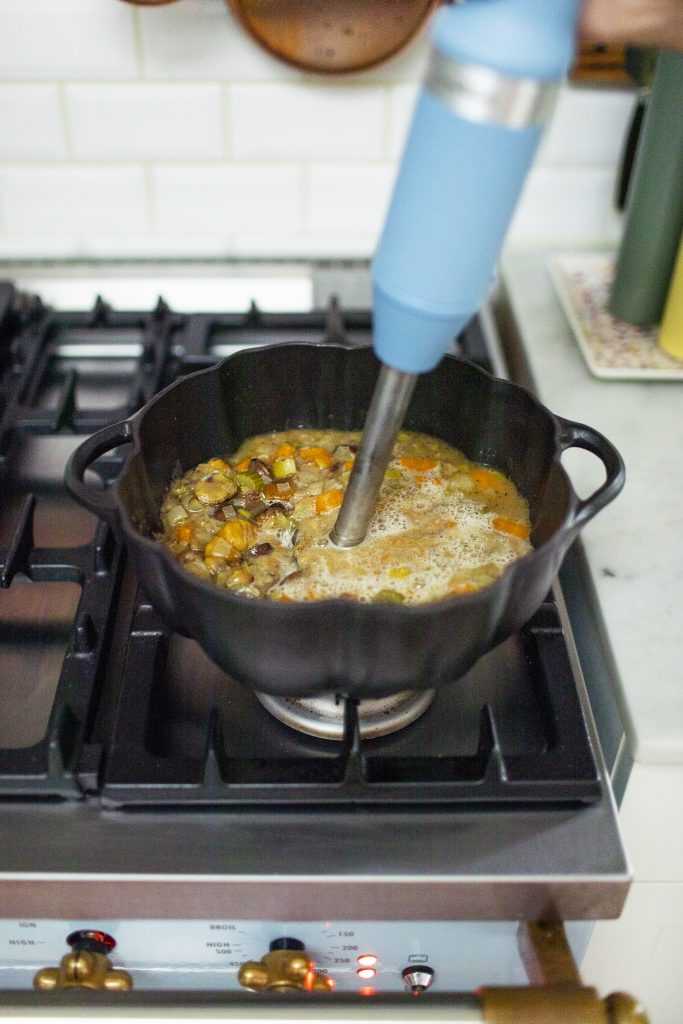 Happy October! Cheers to sweater weather & soup season.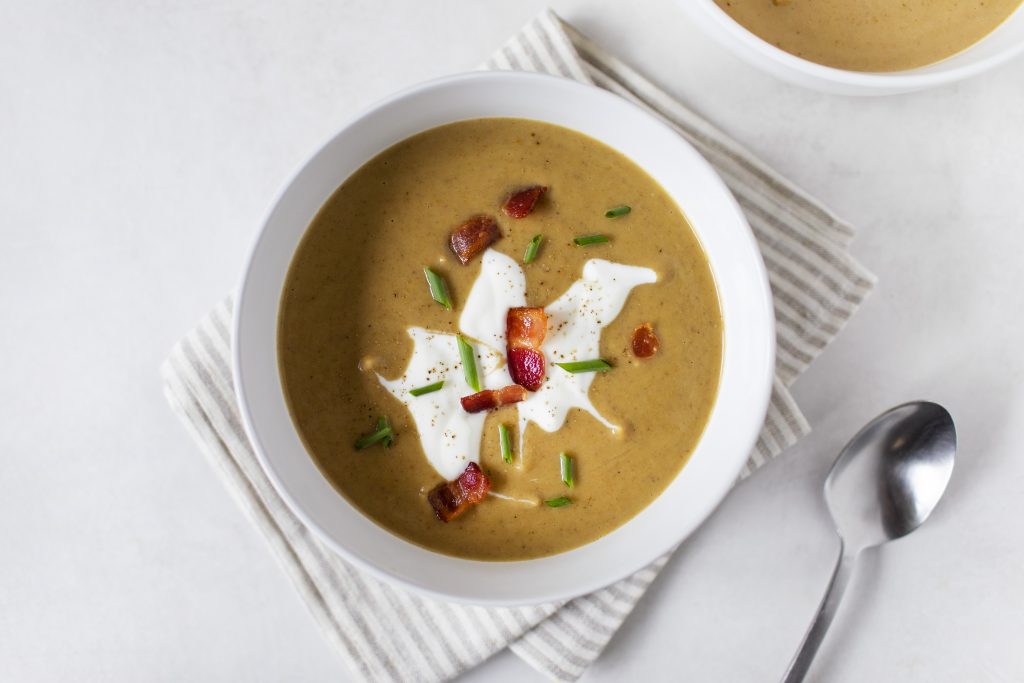 French Chestnut Soup
Ingredients:
50 grams of bacon, sliced
2 cloves of garlic, sliced
2 shallots, diced
1 leek, split lengthwise & sliced
2 stalks of celery, diced
1 carrot, peeled & diced
1 bay leaf
2 sprigs of thyme
Salt & cracked black pepper, to taste
400 grams whole roasted chestnuts
4 cups low-sodium chicken broth
1/2 cup heavy cream
Sour cream, for serving
Sliced chives, for serving
Grated nutmeg, for serving
Directions:
In a heavy bottom pot over medium heat add the bacon. Continuously stirring, cook until crispy. Remove using a slotted spoon & transfer to a paper towel lined plate. Reserve until ready to serve.
To the same skillet add the garlic, shallots, leek, celery, carrot, bay leaf, thyme, salt & pepper. Cook until the vegetables begin to soften, about 10 minutes.
Add the chestnuts & chicken broth. Bring to a boil & reduce to a gentle simmer. Cover with the lid & continue cooking until the vegetables have softened, about 30 minutes.
Remove from heat. Using an immersion blender puree the soup until smooth. Just before serving add the heavy cream.
Transfer to a soup bowl. Garnish with a dollop of sour cream, sliced chives, grated nutmeg & a sprinkle of crispy bacon.