When it comes to Valentine's day, the only request I have is that it involves a lot of chocolate! The very first Valentine's my partner Justin & I spent together, I surprised him with homemade heart shaped brownies! A lot has changed since then, but there is still not much that beats coming home to a decadent brownie dessert. This year, I am going to do a twist on those brownies & make something a little more elegant: brownie trifles.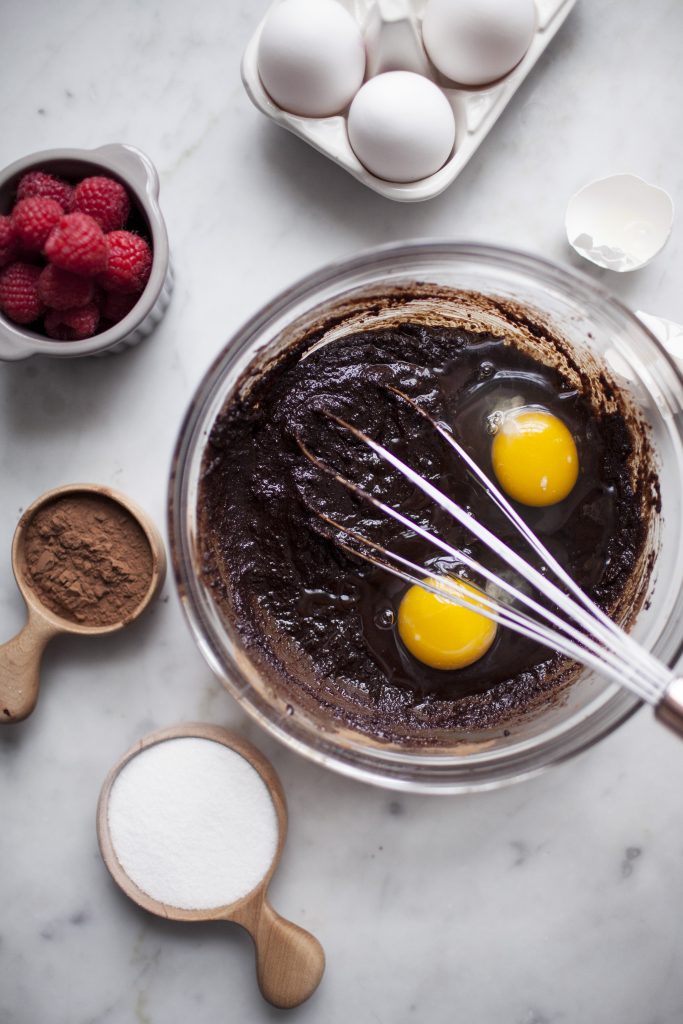 While trifles are usually made in a large glass bowl, I scaled them down to portioned individual trifles. These make for the perfect dessert after cooking a romantic meal together. You can make them a few hours ahead of time so they are ready to go in the fridge or assemble them together. While I layered mine with raspberries, any variety of fresh fruit will work. I like the tartness the berries bring to offset the sweetness from the whipped cream & brownie chunks.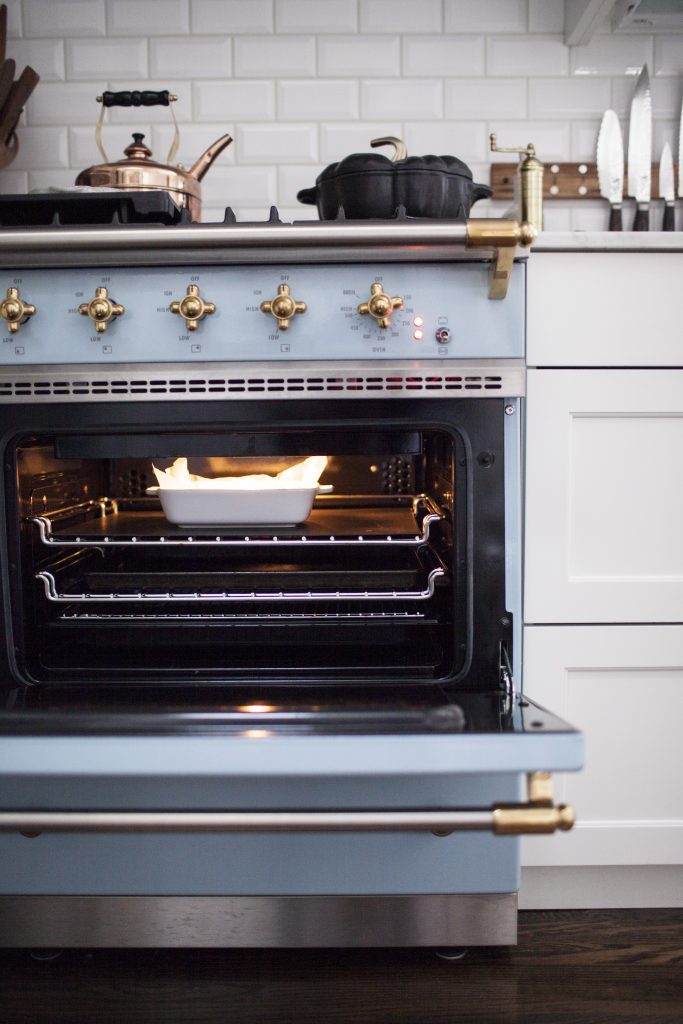 Happy Valentines friends! May it involve as much chocolate as your heart desires.
Ingredients
For The Brownies

10 tablespoons unsalted butter, melted
1 cup white sugar
3/4 cup unsweetened cocoa powder
2 large eggs
1 teaspoon pure vanilla extract
1/2 cup all purpose flour
1 pinch salt

For The Trifles

2 cups whipping cream, cold
2 tablespoons white sugar
1 teaspoon pure vanilla extract
1 batch cocoa brownies, cubed (see recipe above)
1 cup fresh raspberries or strawberries
Directions
For The Brownies

Preheat oven to 350 degrees.
In a large mixing bowl whisk together the butter, sugar, cocoa powder, eggs & vanilla extract until smooth.
Sift in the flour & salt. Beat until flour is incorporated.
Transfer to a parchment lined 8 inch square baking dish. Smooth top flat using an offset spatula.
Bake for 25 minutes. Let cool completely before removing from pan & slicing.

For The Trifles

Begin by making to fresh whipped cream layer. In a large mixing bowl whisk the cream until soft peaks are formed.
Add the sugar & vanilla extract. Whisk until stiff peaks are formed.
Transfer whipped cream to a piping bag & place in the fridge for 15 minutes to chill.
When ready, chose desired glass to create the layered trifle. Begin with the brownie cubes, followed by berries & topped with a generous amount of whipped cream. Repeat this step two to three more times ending with a layer of the whipped cream.
Finish with red sprinkles if desired.
Eat immediately or let chill in the fridge until ready to serve.
https://french-barn.com/blog/food-wine/desserts/valentines-brownie-berry-trifles
The French Barn - Blog