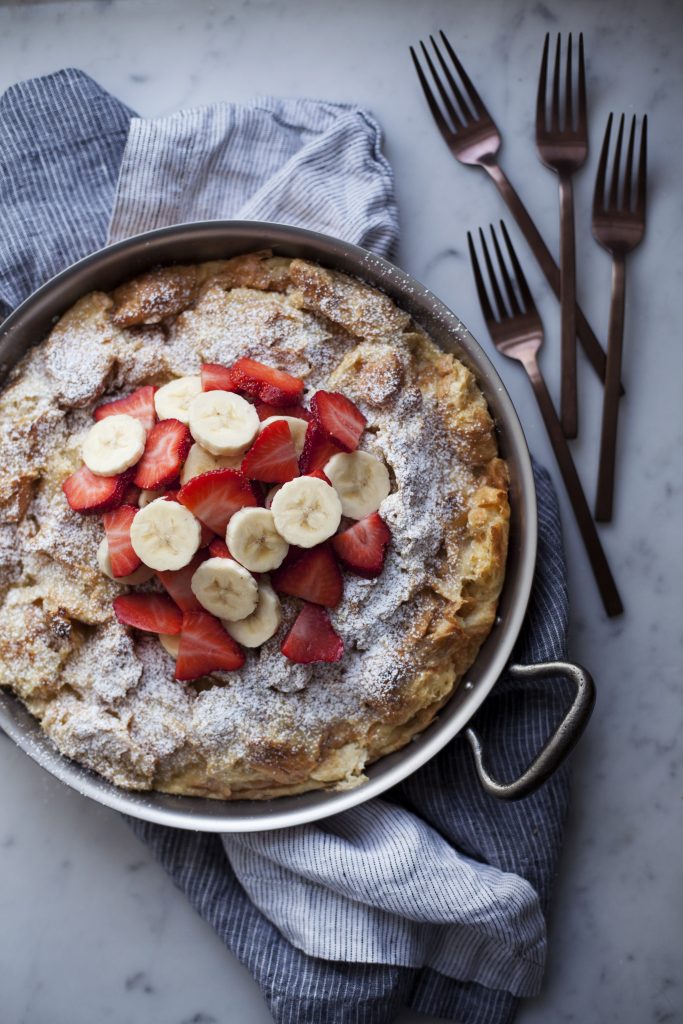 Spring is in the air! And with springtime comes blooming flowers & fresh produce we have been desperately craving throughout the cold winter months. The beginning of Spring is also Easter time. Easter isn't just a holiday I love for the chocolate bunnies & mini eggs, but it's also a chance for me to host an epic brunch gathering. Brunch is a nice change from the heavy holiday dinners of the winter months. Plus you get to serve a main course that combines savoury & sweet dishes because when it comes to breakfast both are acceptable! While I am more of a savoury girl, I can never turn down french toast. It was my favourite breakfast food as a kid because I loved a good eggy bite mixed with a generous (very generous) dusting of powdered sugar.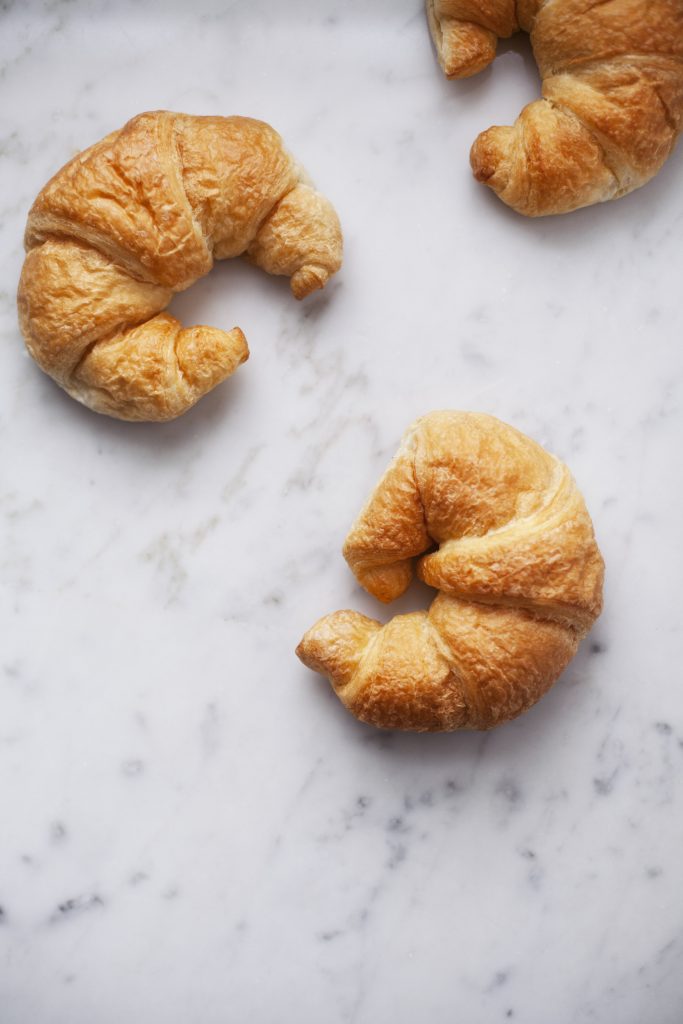 Today I have created quite a decadent version of a classic french toast using buttery croissants in place of bread. A rather grown up version of a classic, but still a dish that will be sure to please the whole crowd. It's important that the host also enjoy the party, so to avoid flipping slice after slice of french toast, I have created a bake. A french toast bake is like the breakfast version of a bread pudding, but a little less rich & sweet than a bread pudding. This dish is best prepped the night before. Simply prepare it, place it in the fridge to allow the eggs to really soak into the croissants & have a good night sleep, dreaming of waking up to the best french toast. When the guests begin to arrive, or the family wakes for Sunday morning brunch, simply pop it in the oven until it is golden brown.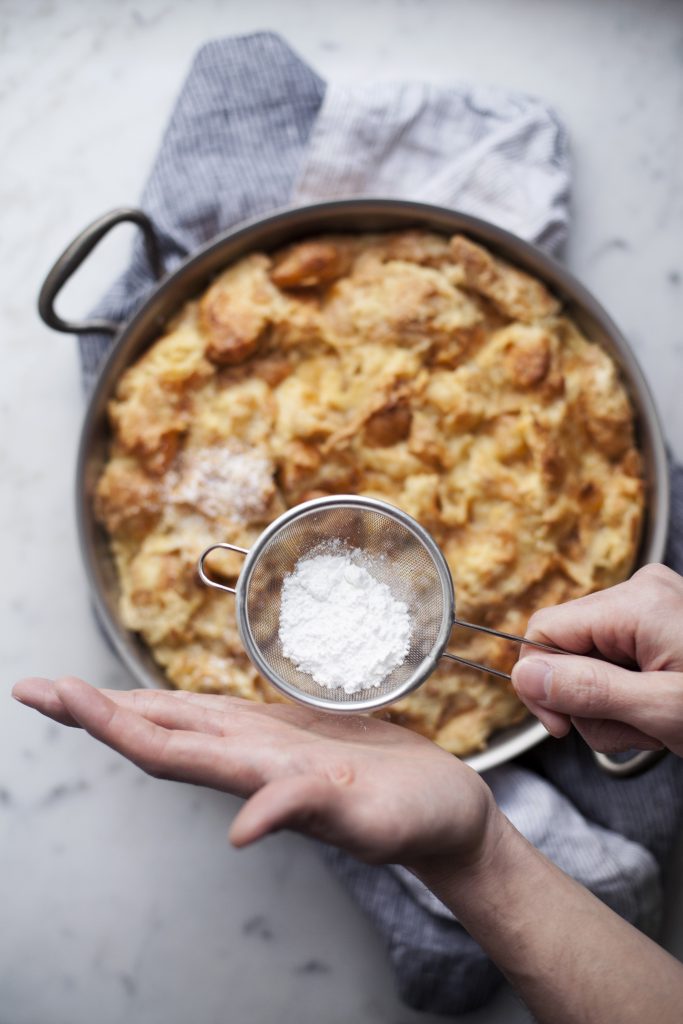 While I left my city days behind, I will never forget my favourite croissants at Nadege Patisserie in West Queen West. Whenever I visit the city, I make sure to spend the day in my old neighbourhood stopping at all my favourite places to eat or grab a coffee. Nadege Patisserie is always on that list. It is the kind of bakery that will have you stop in your tracks as you walk by the window. It has some of the most delicious & gorgeous desserts I have ever laid eyes on.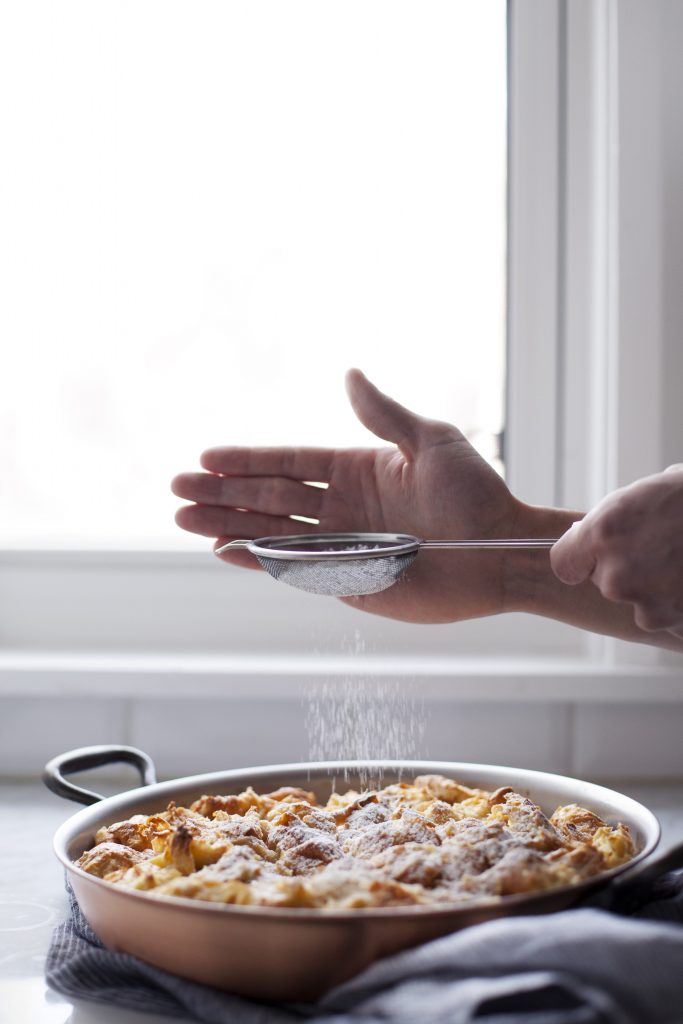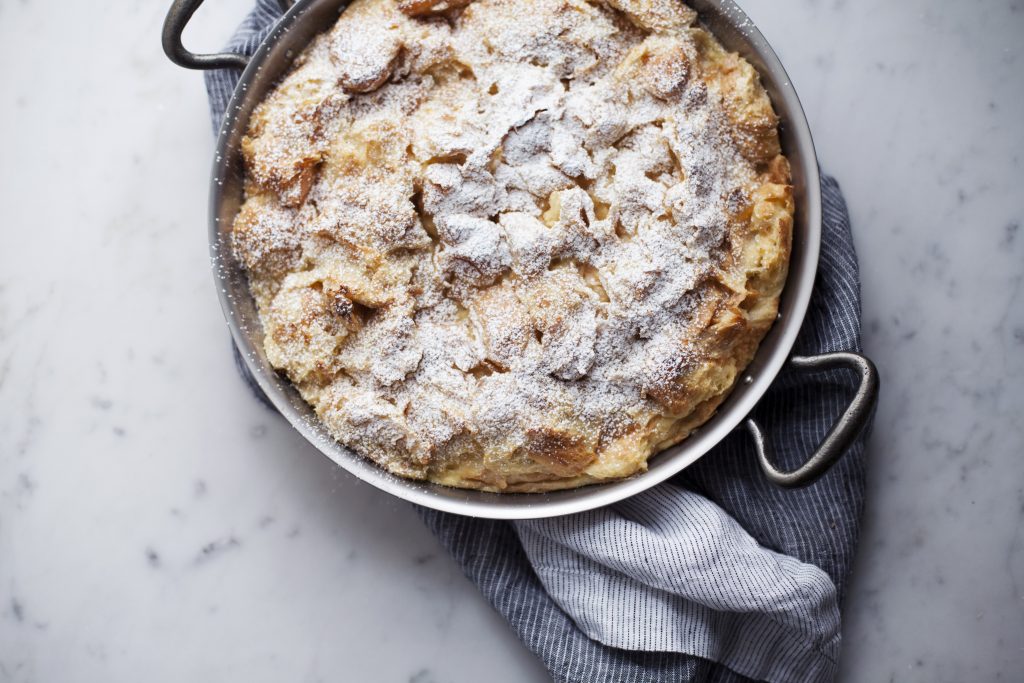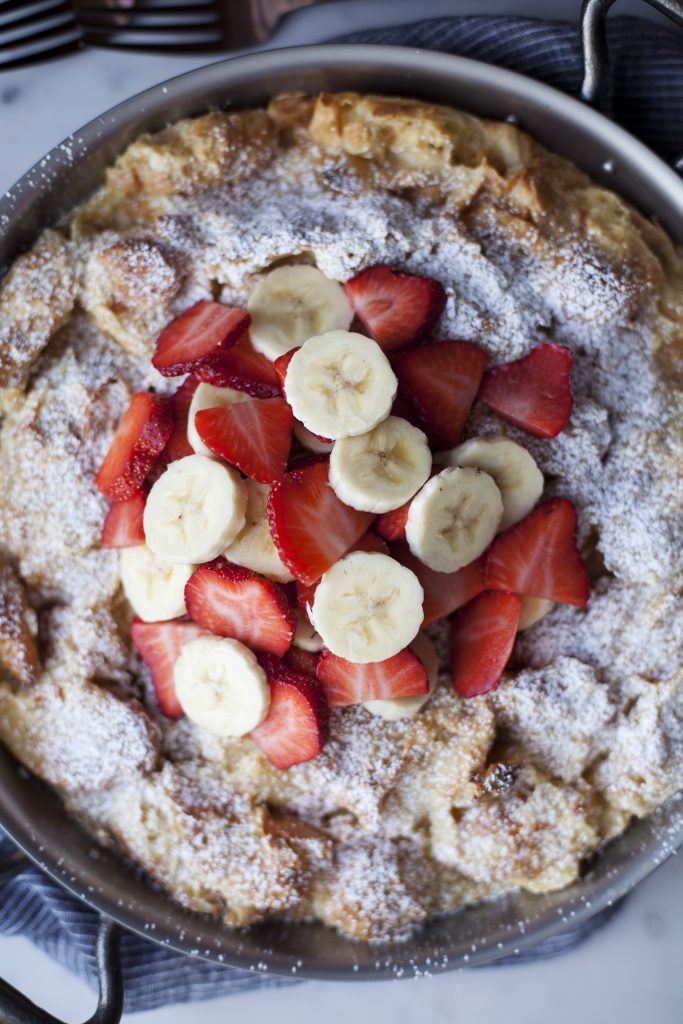 Ingredients
8-10 croissants (day old is best)
6 large eggs
1 1/2 cups whole milk
2 tablespoons raw sugar
2 tablespoons pure maple syrup
1 teaspoons pure vanilla extract
¼ teaspoon nutmeg
¼ teaspoon salt
powdered sugar, for dusting
fresh fruit, for serving
Directions
Using your hands, gently tear each croissant into bite size pieces & set aside.
In a large mixing bowl whisk together the eggs, milk, raw sugar, maple syrup, vanilla extract, nutmeg & salt. Add in the croissants & toss to coat.
Pour mixture into a well buttered casserole dish & let rest over night (or minimum one hour). Once mixture is ready for the oven, bake for 30-40 minutes at 350 degrees.
Top with powdered sugar & fresh fruit. Served drizzled in additional pure maple syrup!
https://french-barn.com/blog/food-wine/croissant-maple-french-toast-bake
The French Barn - Blog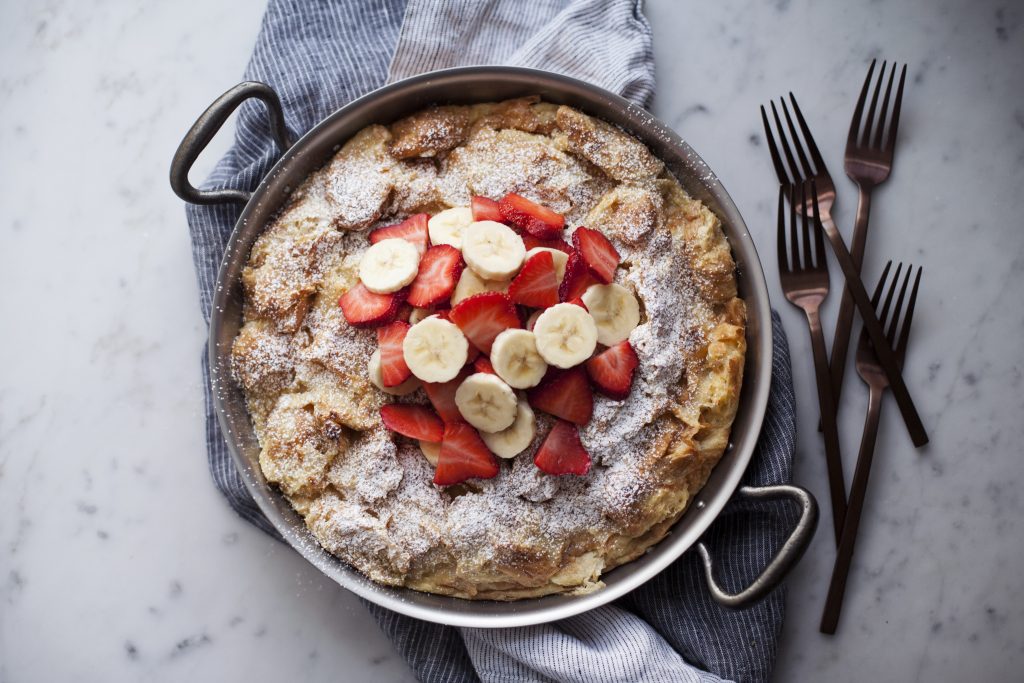 NOTE: It is best to use day old croissants as they will soak up the egg & milk mixture better. However, if you do not have day old croissants, simply pop fresh ones in the oven for a minute or two to dry out while you prepare the recipe.