Strawberry season is here! It is time to get out the fruit baskets & go strawberry picking at your local farms. I think strawberry picking might be one of my favourite late spring & early summer actives. It is something I have done every summer, ever since I was a little kid. Aside from making strawberry tarts, strawberry pies & fresh strawberry jam, I cannot get enough of this strawberry almond clafoutis.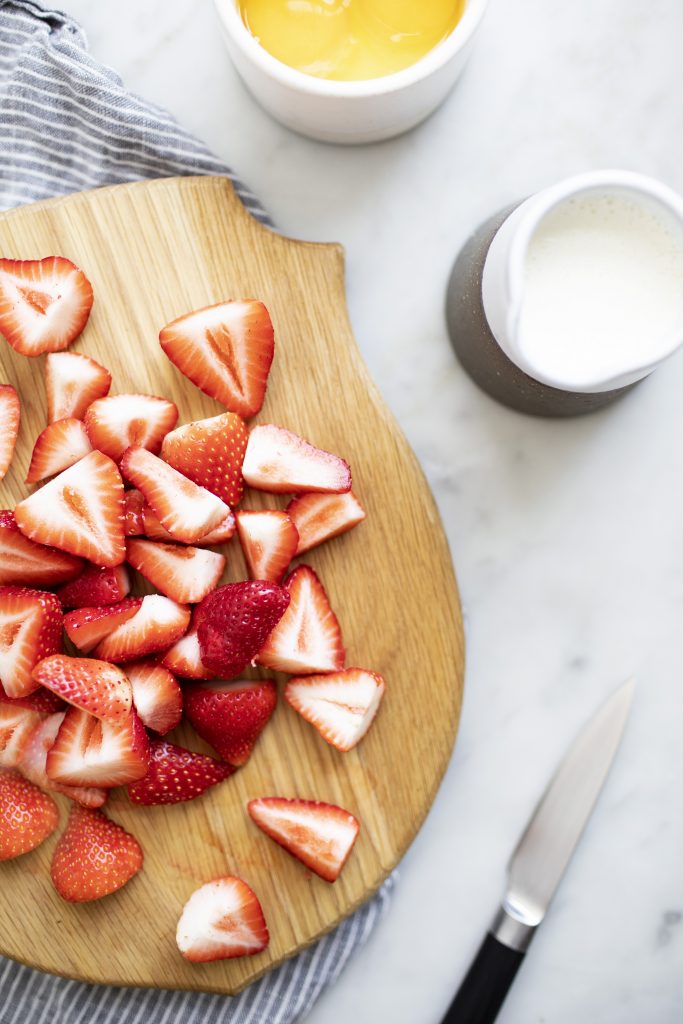 For those who are not familiar with a clafoutis, it is a baked French dessert that consist of fresh fruit (a traditional clafoutis is made with black cherries) covered with a rich egg based batter. As the seasons change, I love trying out different fruits & flavours too, but the combination of strawberries & almond here is perfection. The batter itself is made with part almond flour (almond meal) & a splash of pure almond extract. The batter is very lightly sweetened with turbinado sugar, as the ripe strawberries pack the majority of the sweetness in this dish.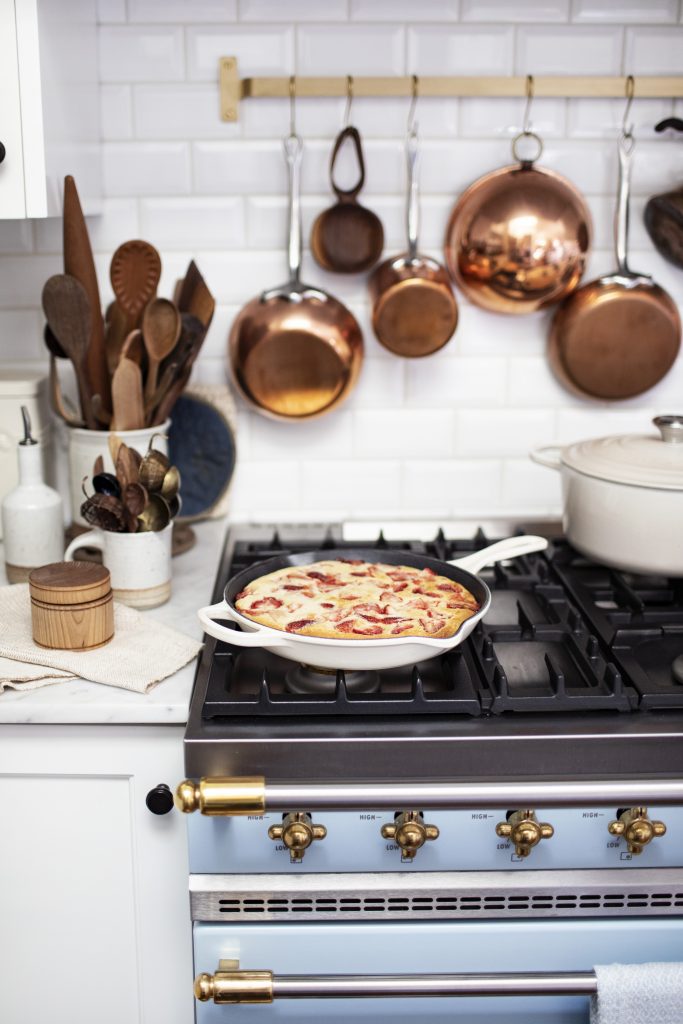 This clafoutis can be served for both brunch or dessert. It is very simple to make, as everything is mixed in a blender & baked in a skillet. My family cannot get enough of this dish! If I am serving it for brunch, I like to serve it warm with a dusting of powdered sugar. If I am serving it for dessert, I add a heaping scoop of vanilla ice cream. The warm clafoutis mixed with the cold ice cream is perfect. Don't expect any leftovers. Enjoy!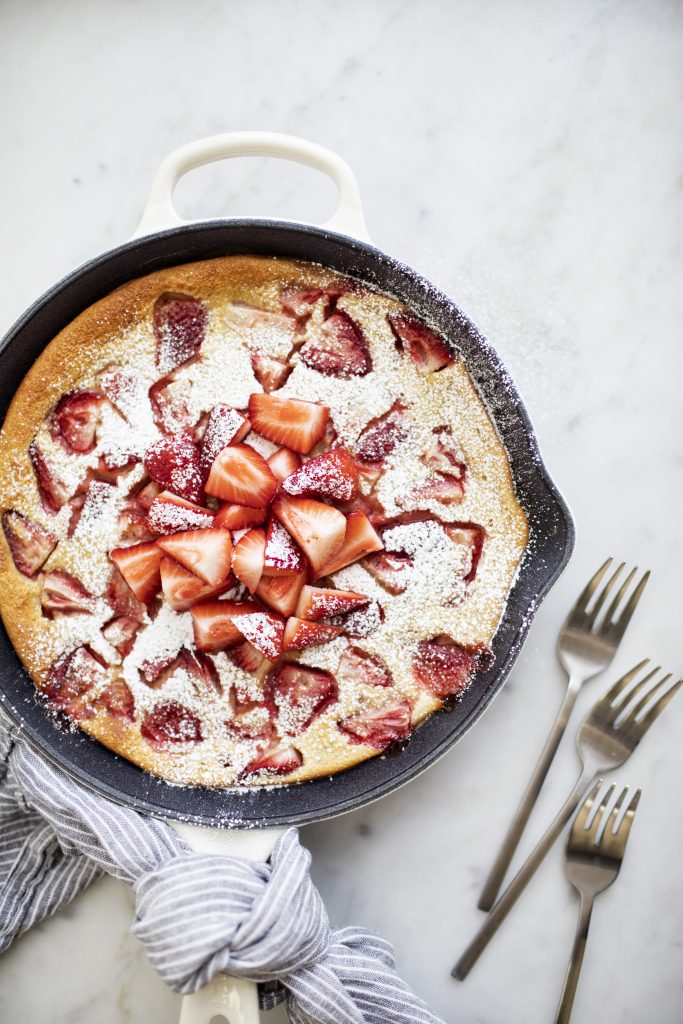 Strawberry Almond Clafoutis

Ingredients:
3 large eggs, room temperature
3/4 cup turbinado sugar
1/2 cup whipping cream
3/4 cup whole milk
3 tablespoons unsalted butter, melted
1/4 cup all-purpose flour
1/4 cup almond flour
1 teaspoon pure vanilla extract
1 teaspoon pure almond extract
1 pinch fine salt
2 cups fresh quatered strawberries, plus more for topping
powdered sugar, for dusting

Directions:
Preheat oven to 350 degrees. Butter a 9-inch skillet & set aside until ready to use.
To a blender add the eggs, sugar, cream, milk & butter. Blend until combined, about 30 seconds.
Add the flour, almond flour, vanilla extract, almond extract & salt. Blend until smooth, about 30 seconds. Let batter stand for 15 minutes.
In prepared skillet, pour in half of the rested batter & bake for 10 minutes.
Remove skillet from oven, top with a layer of strawberries & pour remaining batter over strawberries. Bake for an additional 30 to 40 minutes, until the edges are golden brown.
Let cool slightly before serving. Dust with powdered sugar. Serve with fresh whipped cream or vanilla ice cream if desired.