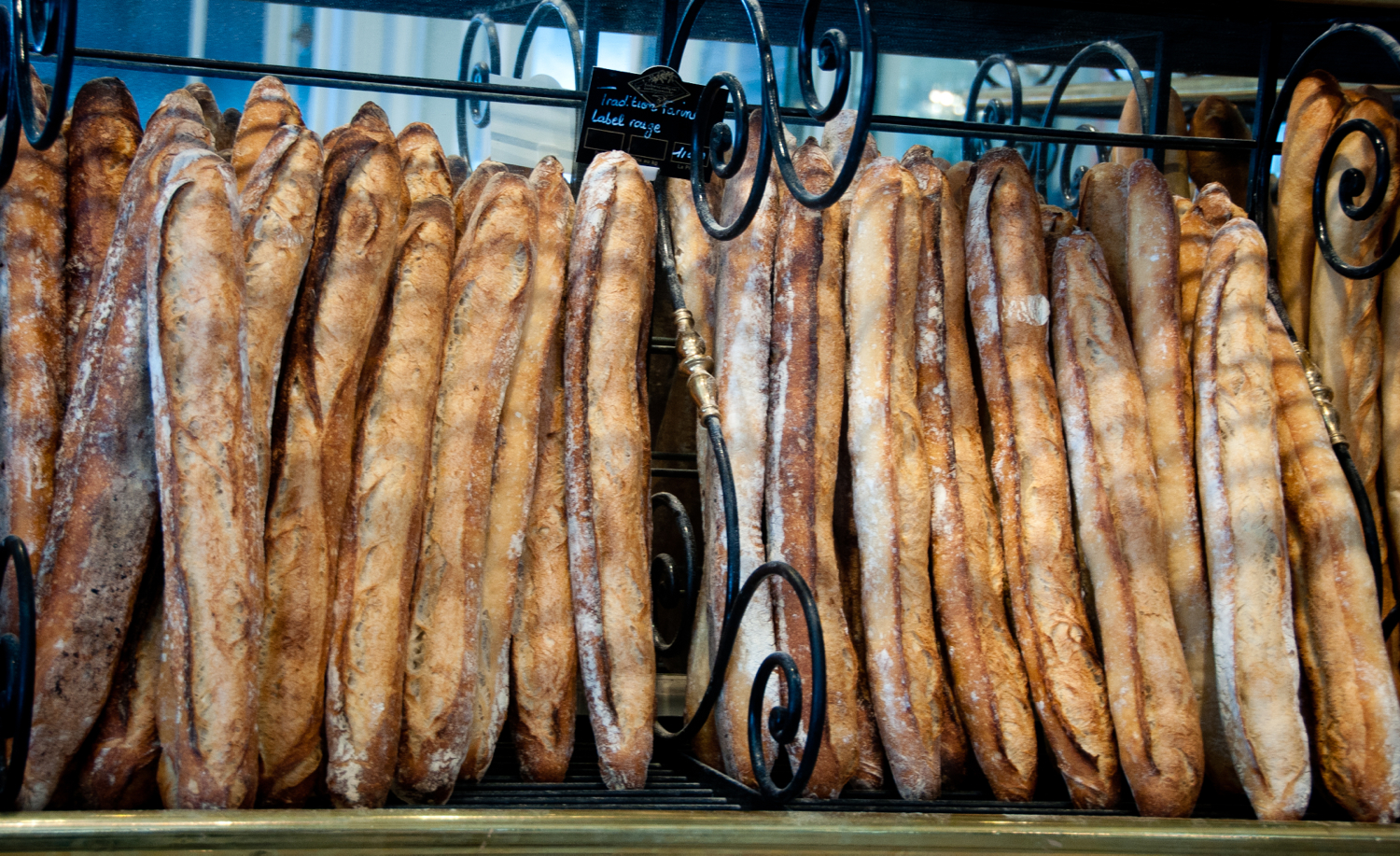 If you've traveled to France and ventured beyond Paris, one thing you'll have noticed is how each region really does have its own distinctive cuisine and food culture. Though there may be constants in your exploration of French food while you are there (great bread, wine, pastries and cheeses), each region offers something a little different, meaning you could quite literally spend years traveling to different parts of France and discover something new each time you went.  I've spent the better part of a decade escaping to France at every opportunity and have had the great fortune to explore a lot of the different regions (though I still feel like I have only barely scraped the surface!). If you're looking to tour France solely based on the foods you'd like to discover, Ann Mah's excellent "Mastering the Art of French Eating" is an excellent place to start.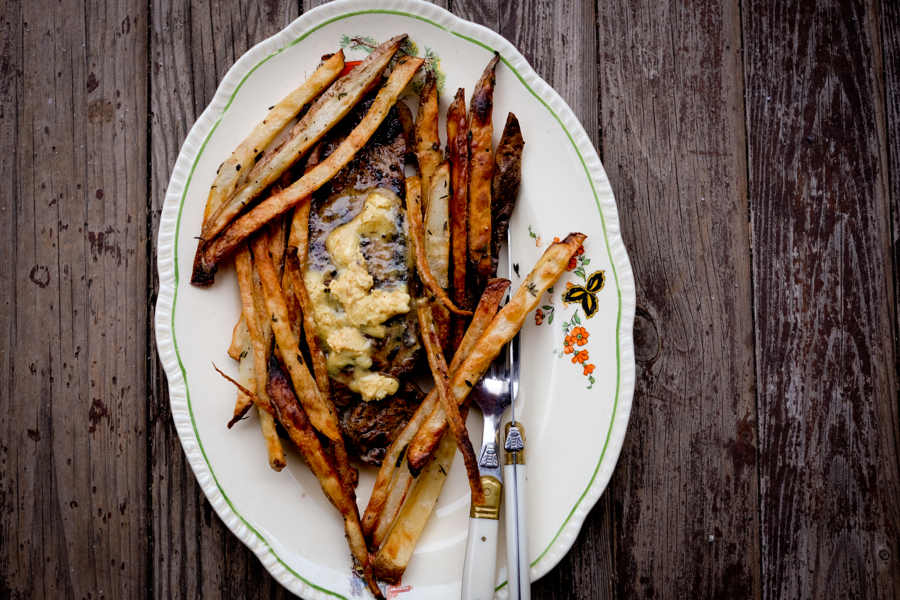 Starting in the capital, when I think of Paris, I instinctively think "steak-frites". It may seem like a simple dish but for me, it epitomizes the classic French bistro dish – simple food, cooked very well. To my mind, a plate of tender steak served with a classic sauce (think green peppercorn) with a mound of piping hot, crispy-on-the-outside, fluffy-on-the-inside fries (with a green salad) can rival even the fanciest haute-cuisine or molecular gastronomy dish.  I recently enjoyed a magnificent rendition of this dish at La Bourse et la Vie (12 Rue Vivienne, 75002 Paris, France). If you can't get to Paris anytime soon, bring Paris to you via this steak-frites recipe.
The Champagne region is known, of course for champagne. Reims, one of two main commercial centres for production, is roughly 45 minutes by train from Paris, making it a do-able day trip if Paris is your only stop in France and you're keen to learn more about (and taste) one of France's best-known products.  You can read more about visiting Reims and the area surrounding it here.
Brittany is one region I remember fondly, despite the poor weather we encountered during our travels there.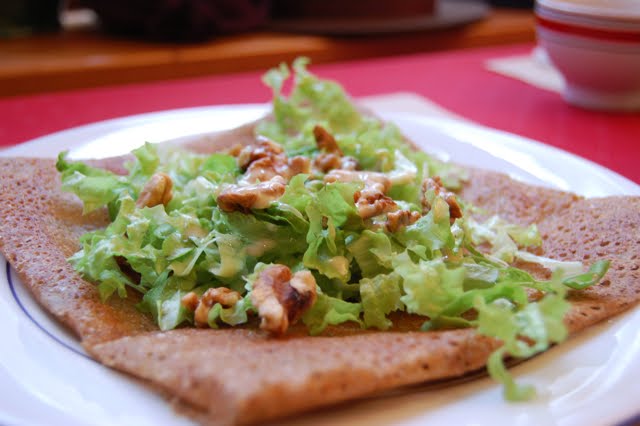 I mean, how can one NOT like a region where local specialties include crêpes made with buckwheat flour (galettes au sarrasin), local cider and salted caramel, well, everything? Some of the best butter in France comes from Brittany too and one of the best souvenirs of the region are the butter cookies. La Mère Poulard from neighbouring département, Normandy, produces some excellent varieties (and has done since 1888), following a traditional recipe created in the kitchens of the restaurant of the same name in Mont Saint Michel.
When I asked food writer Jill Colonna about some of her favourite regional specialties, she cited Clafoutis from the Limousin region.
According to Jill, it's a "must eat" if you find yourself in the area in the summer "since it brings out the flavours of dark cherries at this time of year and is appreciated at home served simply or dressed up for all sorts of restaurants as a French classic.  Other versions exist using peaches, mirabelles, apricots etc. but there's nothing to beat this dessert with good old dark cherries – and with the stones. However, I've been playing with a couple of different savoury asparagus clafoutis – would recommend trying out these variations too for a light supper." Find Jill's recipe for the classic cherry clafoutis here.
We loved Southwest France so much we bought a house there! In terms of its cuisine, it's heavier than its counterpart further south as this is the land of duck. From foie to magret, confit to rillette you'll find all manner of dishes featuring duck. The famous pruneaux d'Agen (visit the Musée du Pruneau in Lafittte-sur-Lot for tastings and a fascinating look at production) are ubiquitous as is Armagnac (check out Ladevèze in the tiny circular town of Fourcès for a lesson in how to taste it properly!).
If you won't be visiting the South West this summer, try a taste of summer with your duck and make this Duck with a Red Wine Cherry Sauce.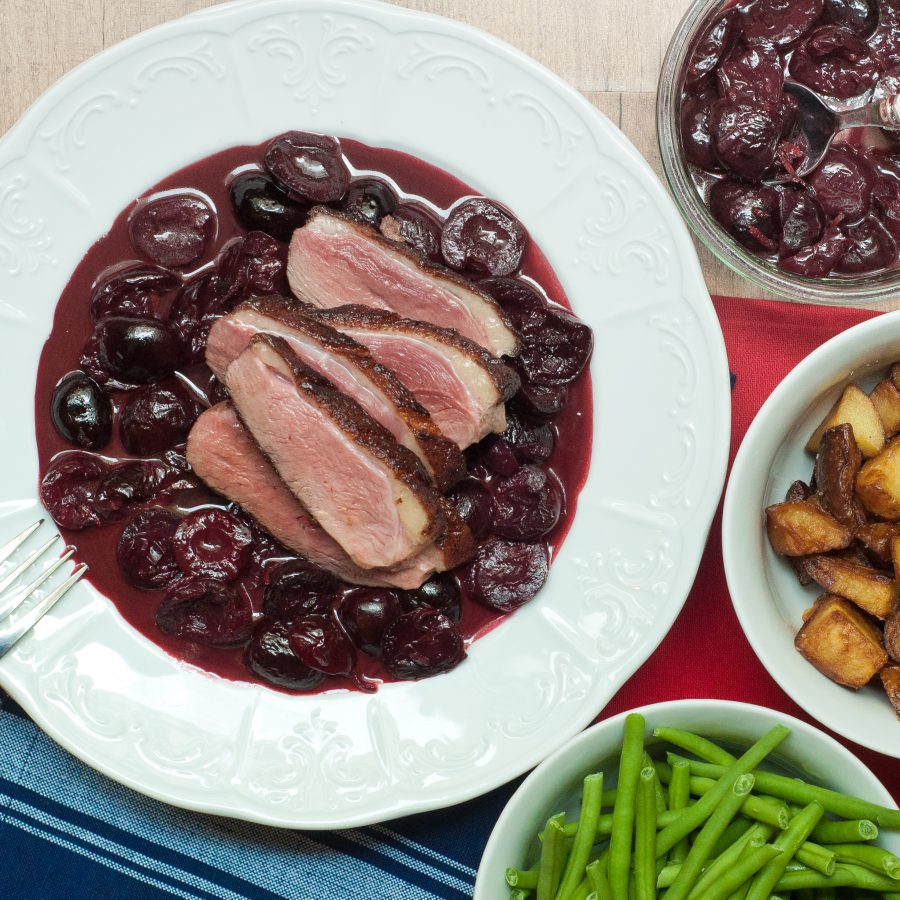 Another staple in Southwest France is cassoulet. Though you'll find it all over the South West from Carcassonne to Toulouse,  Castelnaudary is said to be the "Cassoulet Capital" of France.  There is even a society – La Grande Confrérie du Cassoulet de Castelnaudary – that defends and protects the dish, as they believe it is supposed to be made, and a "Fête du Cassoulet" in August each year.
Kate Hill, who has been teaching others about the food of Southwest France since 1991 and runs cookery and butchery/charcuterie classes (from 1 day to 1 month) literally wrote the book on cassoulet and having tasted it first-hand, I can tell you it's the real deal!
If you're a wine fan, you probably already have Burgundy on your "must visit" list.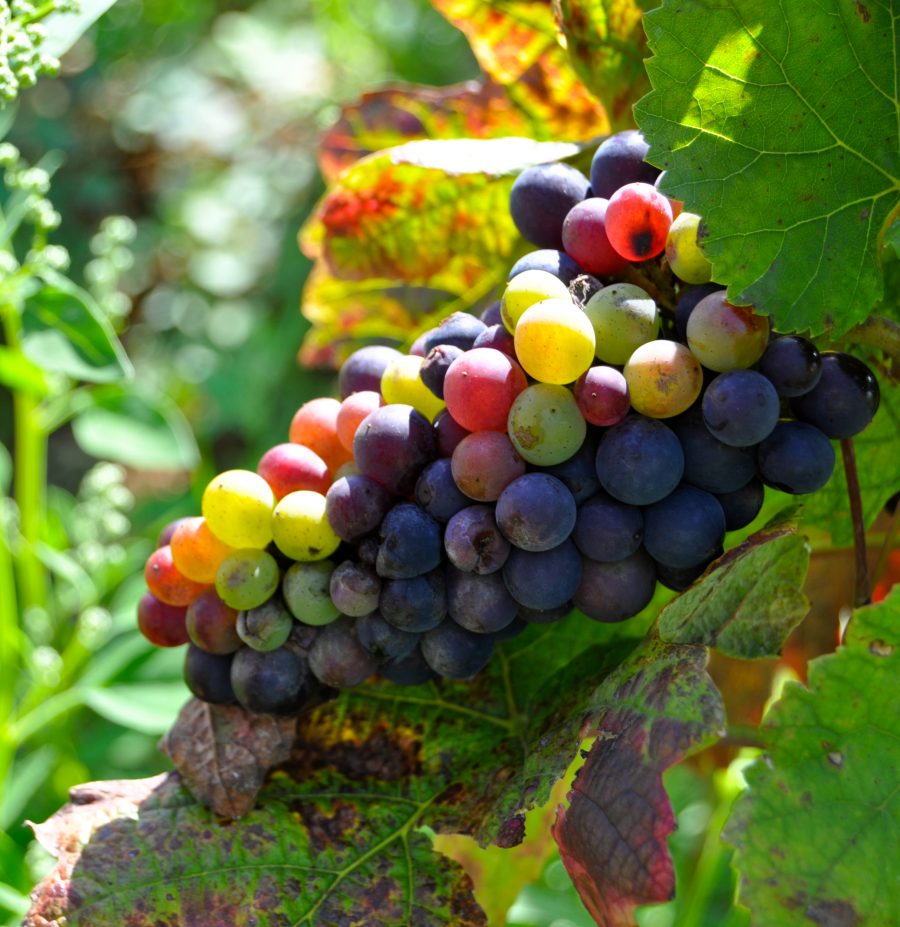 Check out the beautiful town of Beaune, and make the Marché aux Vins  your first stop. The Marché offers visitors the option of tasting some of the greatest Burgundian wine, all in one location, so if you don't have a lot of time, this is the place to come.  Located in a stunning building dating back to the late 14th/ early 15th Century, it's a must-see even just for its architecture.  You can take a guided tour or opt for the self-guided option.

For another taste of Burgundy's finest, visit La Cave des Cordeliers – the oldest convent in town, founded in the 13th century.  Similar to the Marché aux Vins, here you can wander the cellars with a special souvenir "tastevin", taking in 5 Burgundy wines for a small fee or wander the cloister, cellars and the stunning Chapter Room for no charge.
When in Burgundy, you can't miss Dijon.  You might have heard of Maille – French company that you probably know for its grainy "Dijon" mustard.  Well, if you are a fan, this is the place to visit the Maille mustard store.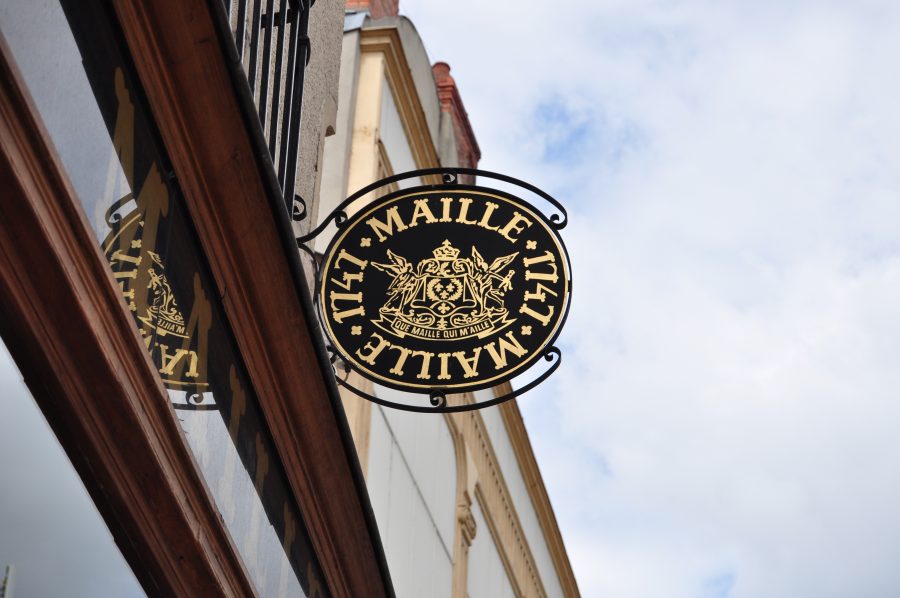 In fact, the mustard can be traced back to 1720 when Maille founder Antoine Claude Maille developed an antiseptic form of vinegar which residents of Marseille used to spray themselves with to keep the plague at bay! Maille was founded in Paris in 1747 and in 1760 became the official supplier to the Austrian and Hungarian royal families.  In 1769 Maille became the official vinegar maker and distiller for the King of France. The store in Dijon sells mustards, pickles, mayonnaise, vinegars and oils (you can taste a lot of these before you buy too!) and is a great place to find mustards you won't be able to find at home.
About an hour outside Dijon, you'll find the town of Époisses – a must-visit if you are a cheese-lover!  Check out the Époisses de Bourgogne, a strong-smelling unpasteurized cows-milk cheese at the Fromagerie Berthaut, or, if they are closer, you can also find the cheese in the local supermarket!
Last but certainly not least, a tour of Burgundy would not be complete without a visit of the Lacanche factory! Established in 1796, Lacanche still produces today "The Best Stove on Earth" (Bloomberg). Each range is carefully handcrafted by a team of local artisans and customized to your preference. To discover the Lacanche Collection or arrange a factory tour, visit the Lacanche Canada website.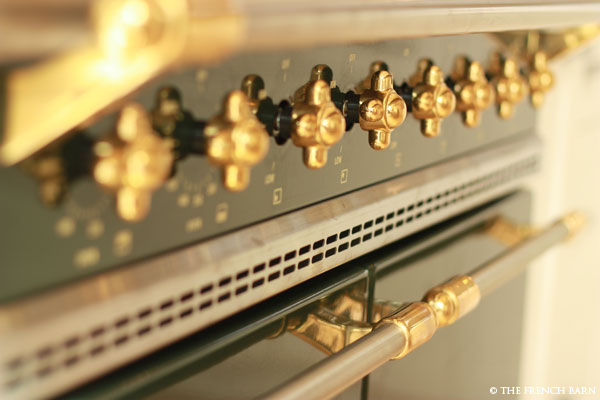 What about you – what are your favourite regions to visit in France?
____
Note: this post contains Amazon affiliate links meaning that if you click over and purchase something, the author of this article will receive a very small percentage of the purchase price.