Tiffany & Tyler - Citeaux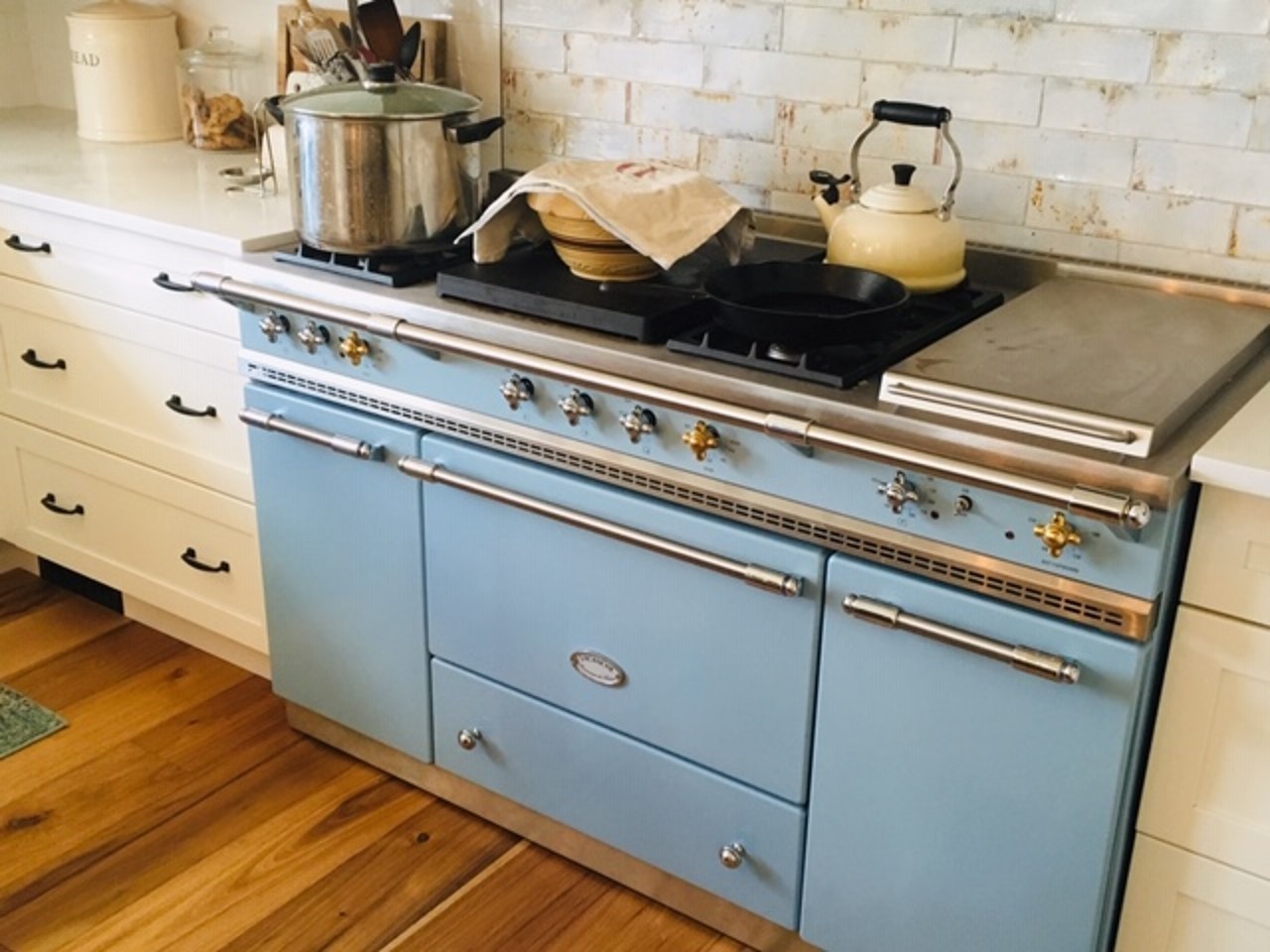 "For years my Husband and I dreamed of our forever home; a place where all the items we loved would live, where memories would stay and roots would be planted. The majority of our lives have been spent moving, always following opportunity and adventure. When we decided to finally "stay put" and buy our dream house out came our wish list, with moving a lot comes a great big wish list! We wanted it to be a piece of everywhere we lived, we wanted a house that felt like all the places we loved the most and left bits of our hearts.

The kitchen was and is our biggest focus; we love food and everything that comes with being a foodie. We cook 90% of our meals from scratch, so having a space that works with us is always a great importance. In England we were fortunate enough to cook on a great big cast iron stove, a great workhorse of the house but not practical as it was installed in 1930! So we knew coming into our new kitchen, having another stove workhorse was the top of the list. In fact the whole of the kitchen was to be based on it.

We fell in love with Lacanche as soon as we laid our eyes on it! This, this was it! The dream stove! A lovely beast who would not only be a helping hand in the kitchen, but would embody everything we love about food. Even though we're not French, how we approach food is truly French and the foundation of everything we cook. Food for us is not only what we put into our bodies, its how we nourish our lives. It's how friends and families gather, it's what pulls people together and the importance of food and making it with your hands is what we're teaching our children.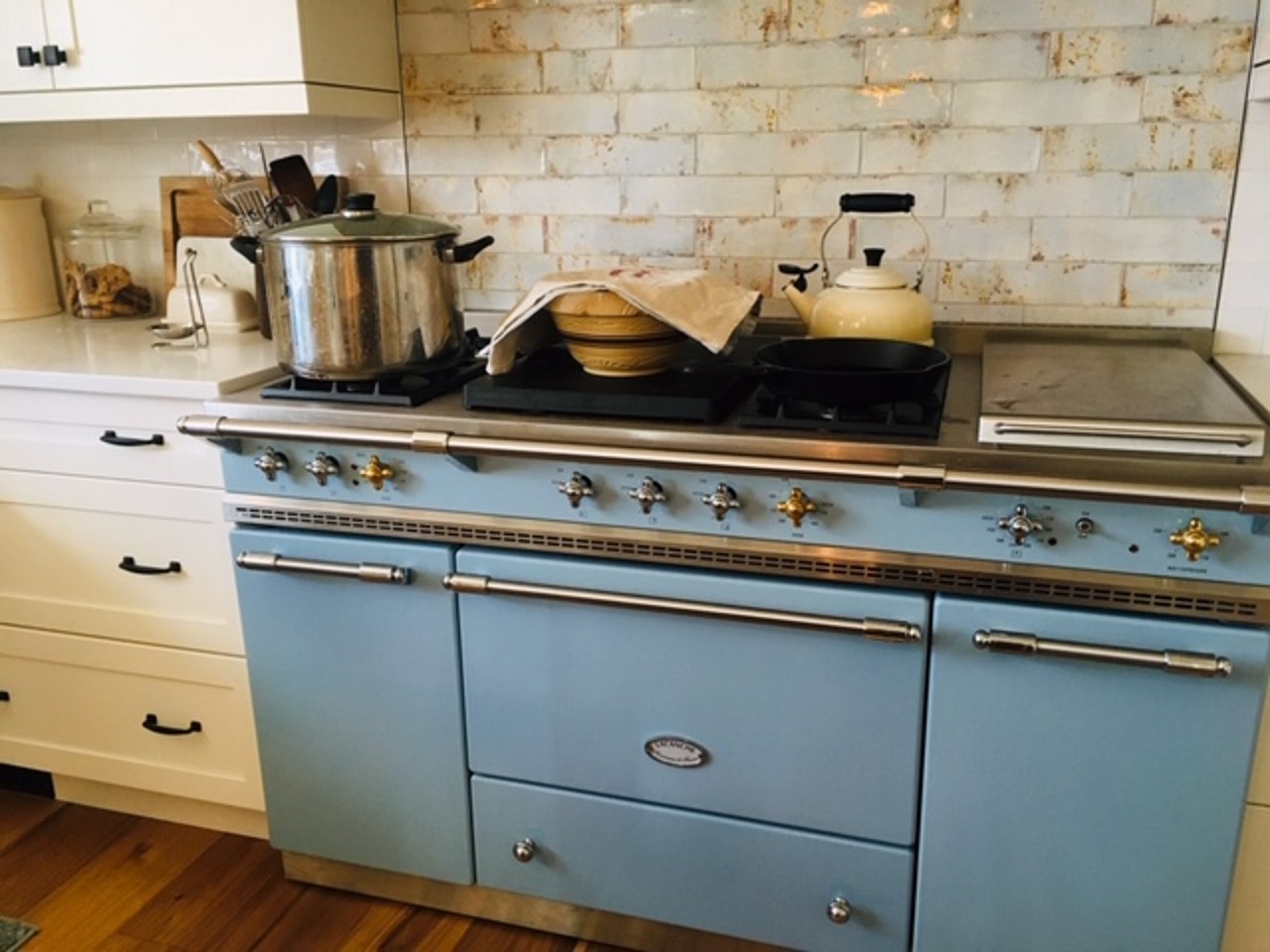 It seems strange to put all that on a stove, however that's how the stove was made. It was made with the idea that you'll be cooking, a lot. You may need something to slow cook all day and your warming cupboard will be waiting. You may need bread to cook while the rest of the meal is tended to, the convection oven is ready. You may have big pots and little pots and everything in between needing to come together for a big Christmas dinner, your cast iron burner will gladly help.

We were so very fortunate to meet Justin at the French Barn, he was the biggest key in making this dream come true. I still laugh when he said 'oh you're going to cook on it?!' of course we were! With this our blue beauty came into our lives. She sits proudly front and center in our kitchen, waiting for her next task. Everyone takes these beautiful staged pictures of their ranges. Sitting there, looking like a dream. She is a dream, but she works hard for us and I wouldn't showcase her any other way then the way she always looks in our home. My husband and I (okay, mostly me) have dreams of living in the French country side, drinking a good bottle of red and eating fragrant chevre on a crusty baguette. For now, we have a little piece of France in our house, and our Blue Beauty is like living a bit of that dream each day."

--- Tiffany
Range:
60" Lacanche Citeaux - Delft Blue & Chrome
Tradition top - Plancha - Burners
Ovens: vertical convection oven, gas oven, warming cupboard.